Elle Fanning's champagne two-piece dress is the frothiest, foamiest frock ever
Elle Fanning wore ~the best~ champagne-colored dress to the premiere of 20th Century Women at the 54th New York Film Festival yesterday.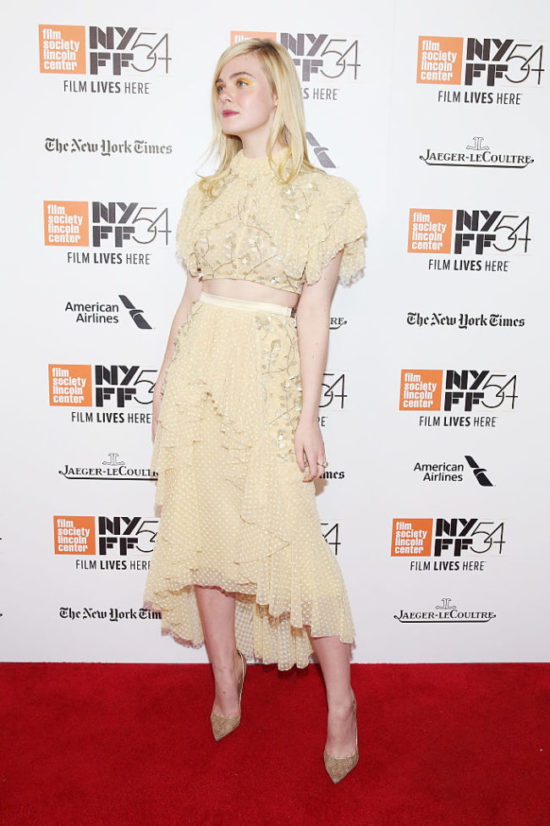 ICYMI, the film takes place in the late 1970s in Santa Barbara, CA, where three women — played by Annette Bening, Greta Gerwig, and Elle Fanning — raise an adolescent boy (Lucas Jade Zumann).
"It felt like I was raised by my mom and sisters, writer/director Mike Mills said, reported Variety. "So I was always appealing to women in the punk scene or women in my world. I always leaned to them to figure out my life as a straight white guy. So I wanted to make a movie about that.
We can't wait to see it when it comes out.
As for the premiere, it's not news that Elle has amazing taste in everything from sunglasses to jumpsuits to burgers.
Some In-N-Out? Yes, please!
But before we start ordering burgers, let's take another look at Elle's dress.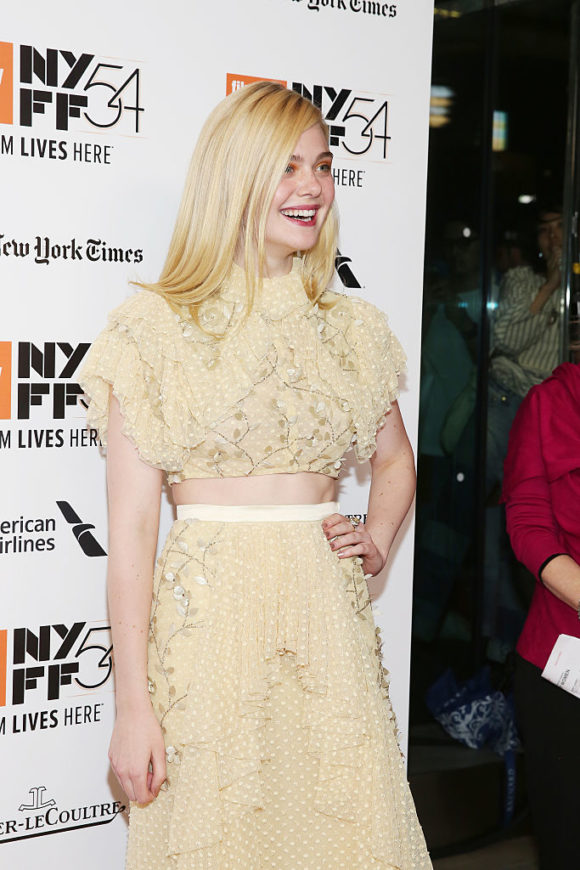 And we can't forget about the bottom half.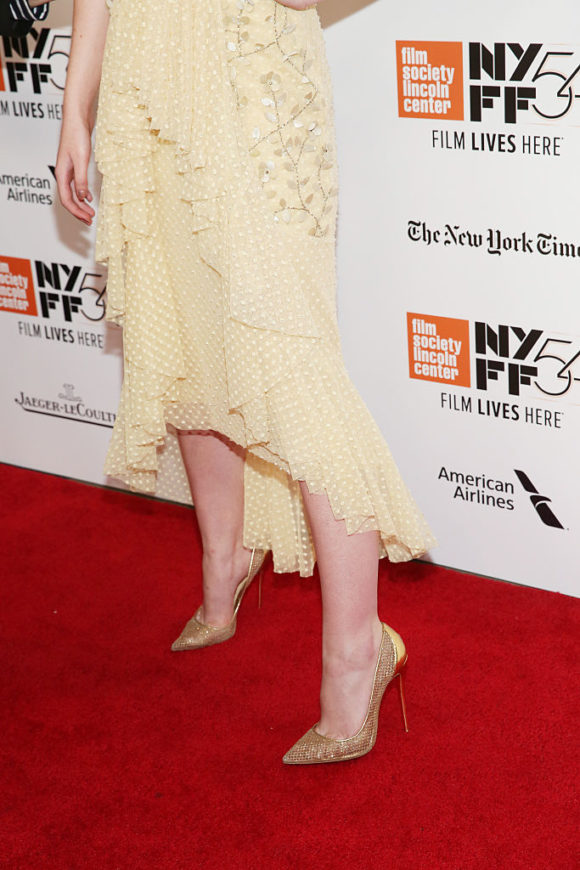 Our only question is: Where can we get one?!
We did some digging, and here are some close replicas, so we can all play dress-up and try to pull off Elle's ~super glam~ look.
1. Two-Piece Lace Dress with Short Sleeves By Adrianna Papell for David's Bridal
I know what you're thinking… a dress from a bridal store?! Yep.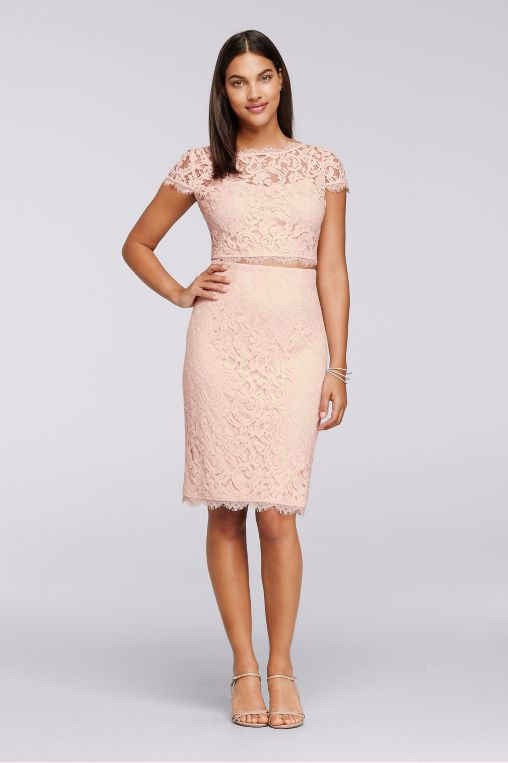 Get it here for $79.99.
2. As U Wish Junior's Two-Piece Short Party Dress
This is another fun-without-trying style.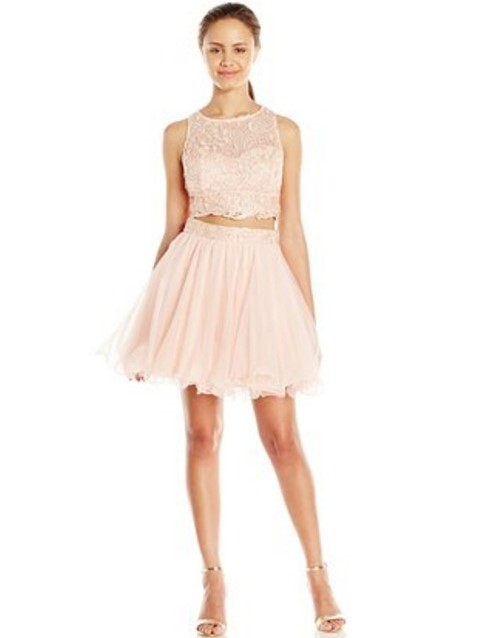 Get it here for $69.00.
3. Lovelybride Noble 2 Piece High Neck Embellished Bodice Tulle Ball Gown Prom Dress
This is perfect if you want more of a princess-style, Elle Fanning-esque dress and, tbh, who doesn't?! (And you don't just have to get it for prom!)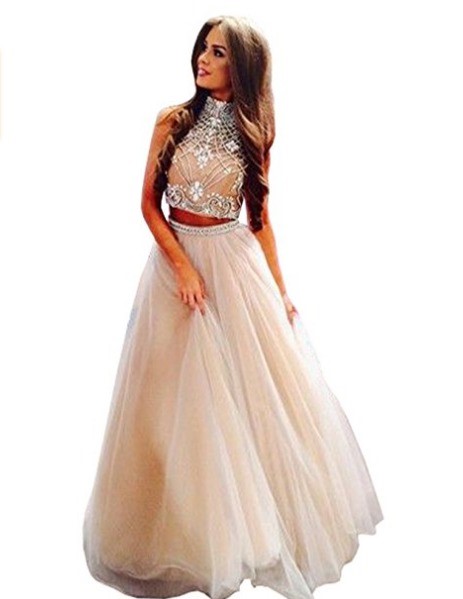 Get it here for $30.00-$180.00.
4. Speechless Lace Top Two-Piece Party Dress
Are darker dresses more your thing? Here you go. (You're welcome.)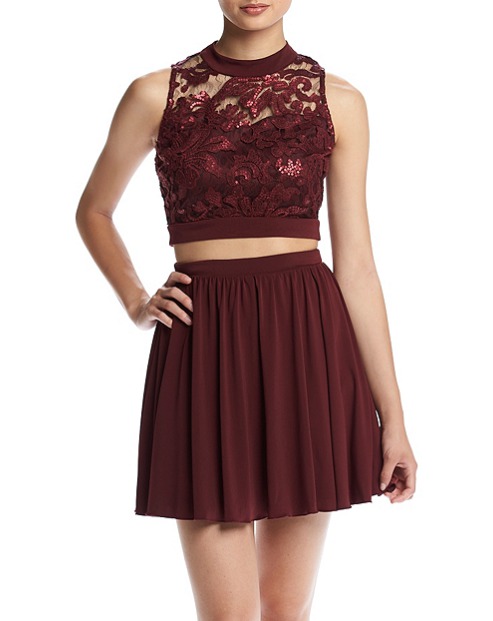 Get it here for $65.99.
5. My Michelle® Lace Top And Tulle Skirt Two-Piece Dress
Can't decide between a light and dark two-piece dress? You can have both with this one.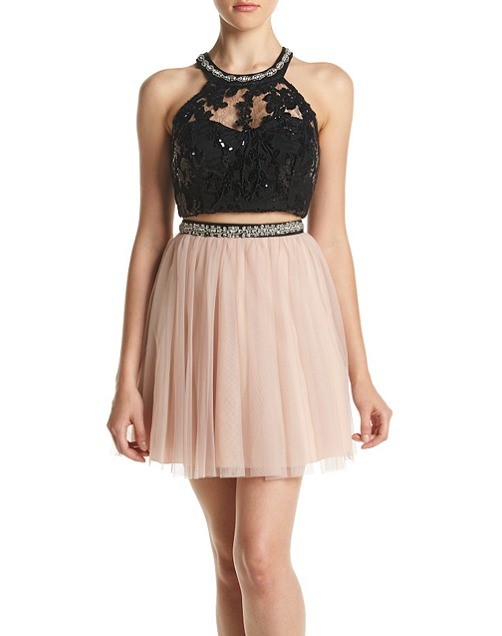 Get it here for $72.99.