Elle Fanning's sunglasses make her look like she belongs in the movie "Grease"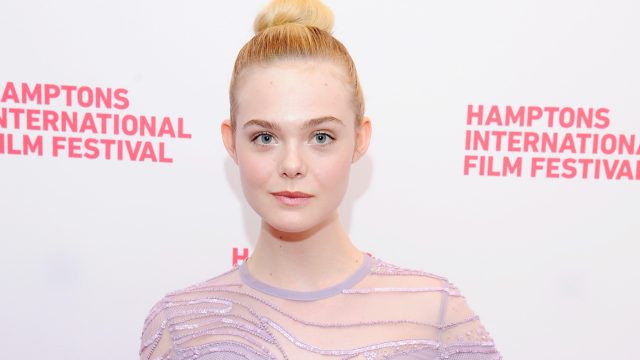 "You're the one that I want! You are the one I want! Ooh, ooh, ooh, honey!" – us to Elle Fanning's sunglasses. Fanning was spotted at LAX yesterday wearing one of the coolest travel outfits we've seen. The actress paired her "Cry Baby" bomber jacket and crazy-good embroidered sneaks with a pair of white sunglasses that are giving us flashbacks to the film musical Grease. 
Fanning's outfit is like Danny Zuko meets Rizzo meets end-of-movie Sandy. Maybe Fanning is going through a retro-Grease phase, or a John Waters Cry Baby phase. Either phase is totally respectable.
One thing's for sure — those white winged-out specs are too cool and we need a pair for ourselves ASAP.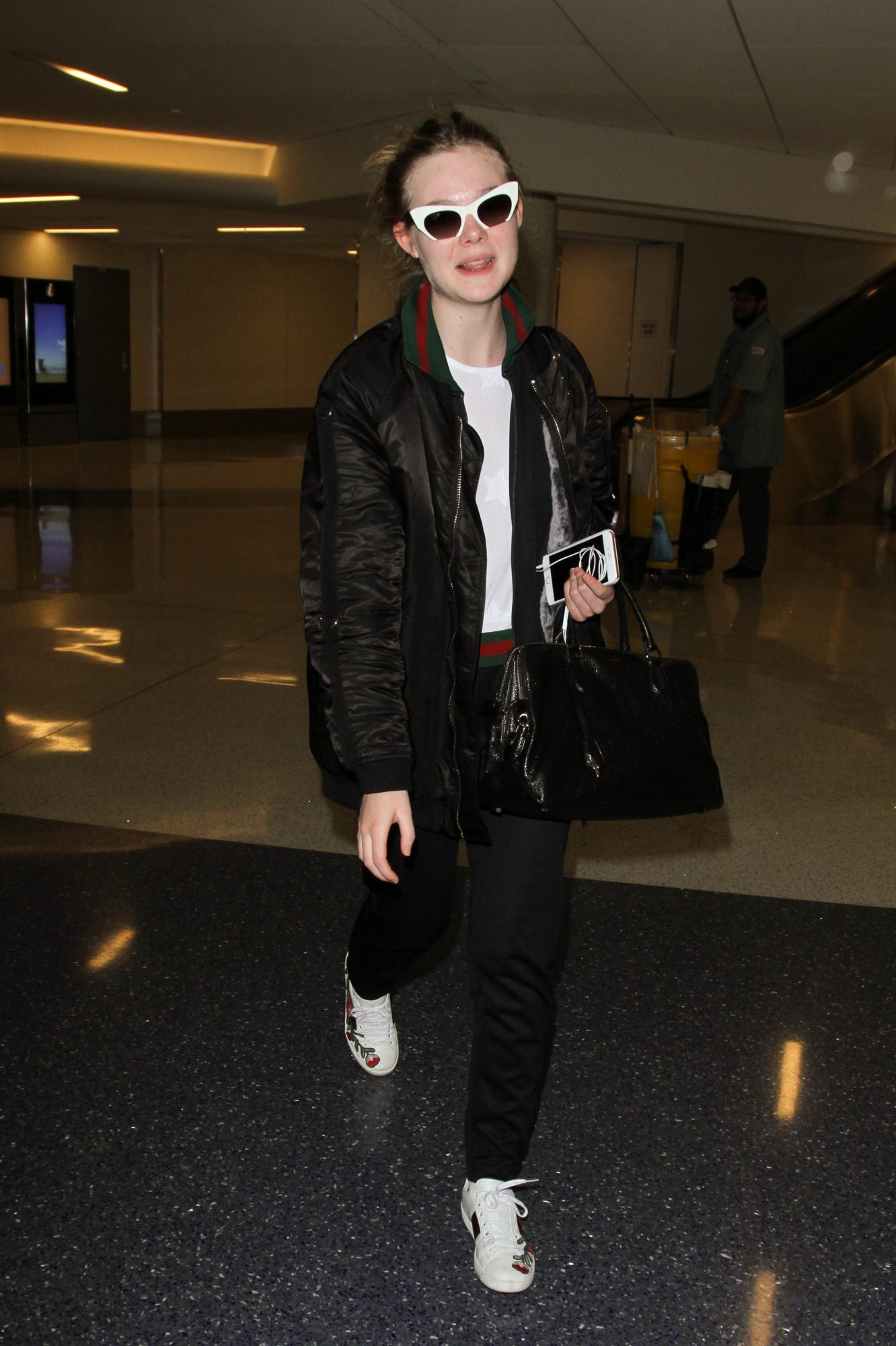 We think we tracked down the exact pair that Fanning is sporting. But honestly, the price seems too good to be true. These guys are from Choices, an online cheap-yet-chic boutique, and are currently on sale for $5.90.
We're serious! That's it!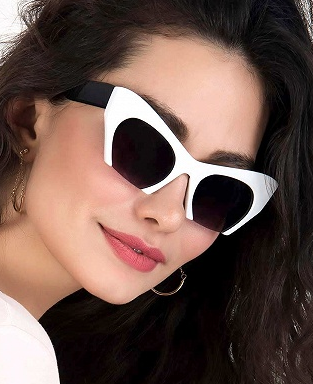 If our research is correct, and Fanning rocked this super affordable pair of sunnies — kudos to her! Even celebrities know a great deal when they see one!
The half-frame sunglasses style has been in fashion for a while now, and we're loving how designers are mixing this modern trend with retro fashion. Here's another pair of affordable half-frame cat eye sunglasses from Urban Outfitters ($9.99).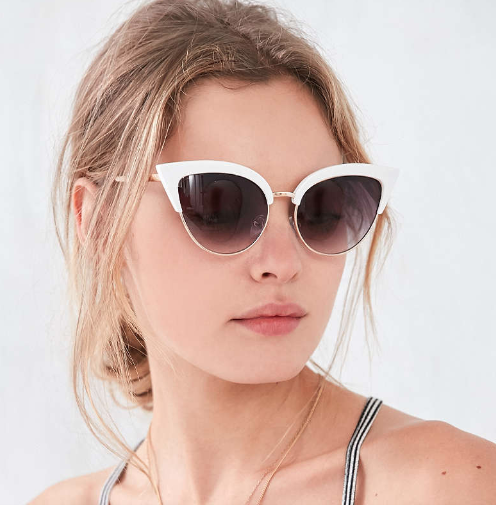 And we're loving this pair of wire cat eye half-frames from ASOS ($11). They're a little more modern compared to the other cateye styles, but nevertheless, really cool.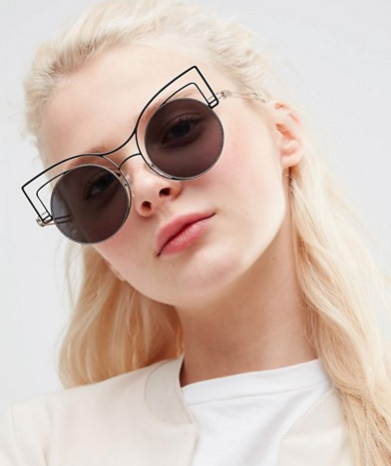 The best part about this trend? It's everywhere. You can protect your eyes from the harsh glaring snowbanks with some super stylish specs that will make you look posh and vintage, but will also let you keep some money in your pocket.