Elle Fanning was feeling herself in this sheer pink corset dress
Any casual red carpet bystander knows that Elle Fanning's trademark is princess-worthy style. After all, the girl did play Princess Aurora in Maleficent, so it's familiar territory for her. And if you've come to know (and love) Elle for her saccharine-sweet sense of style, then her latest look at the Toronto Film Festival for her Mary Shelley premiere will most definitely surprise you. In the best way possible, of course.
The 19-year-old starlet graced festival-goers with one of her most daring ensembles to date: a sensuous, frosting-pink corset dress. The lacey confection hails from the hallowed runways of Alexander McQueen, and embodied a tight, strapless silhouette with a high-low hemline (perfect to show off those sparkling rose satin sandals, also McQueen).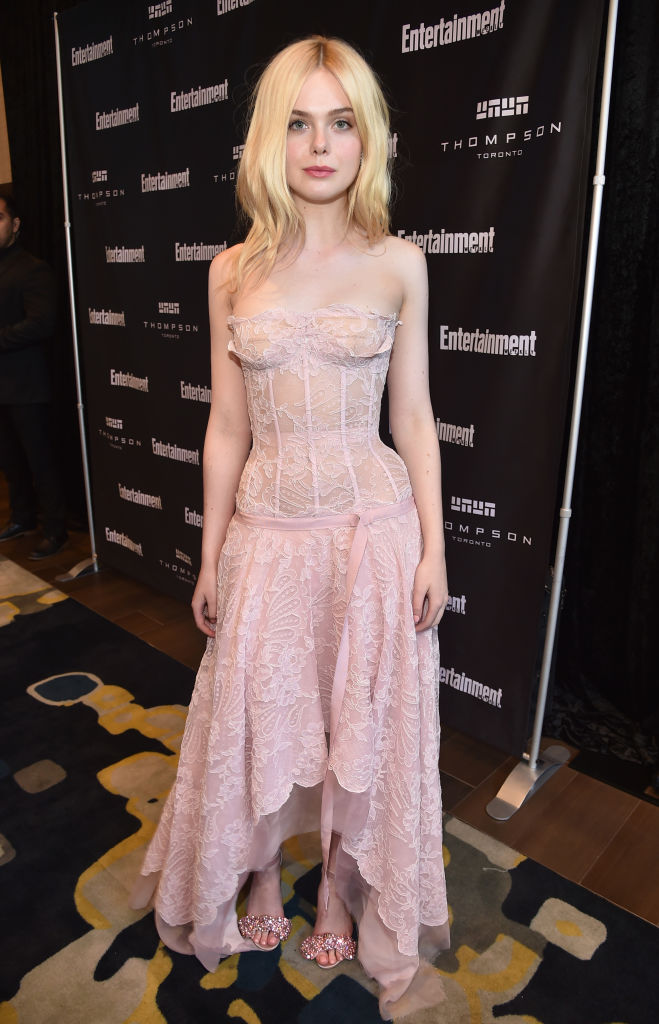 Honing in on the McQueen girl's innately sexy and sophisticated blend, Elle's rosy corset dress juxtaposed heavy boning with a light-as-air lace.
As a matter of fact, it's very nearly see-through in the bodice. A pink ribbon created a perfect drop waistline for the piece, and added a hint of edginess to the elegant design.
Styled by Elle's go-to gal, celebrity fashion stylist Samantha McMillen, the ethereal ensemble did not incorporate any flashy jewelry (or jewelry of any kind, really), which some might've interpreted as a missed opportunity. But not Elle. Jewels or no jewels, the lady rocked the hell out of this unforgettable dress.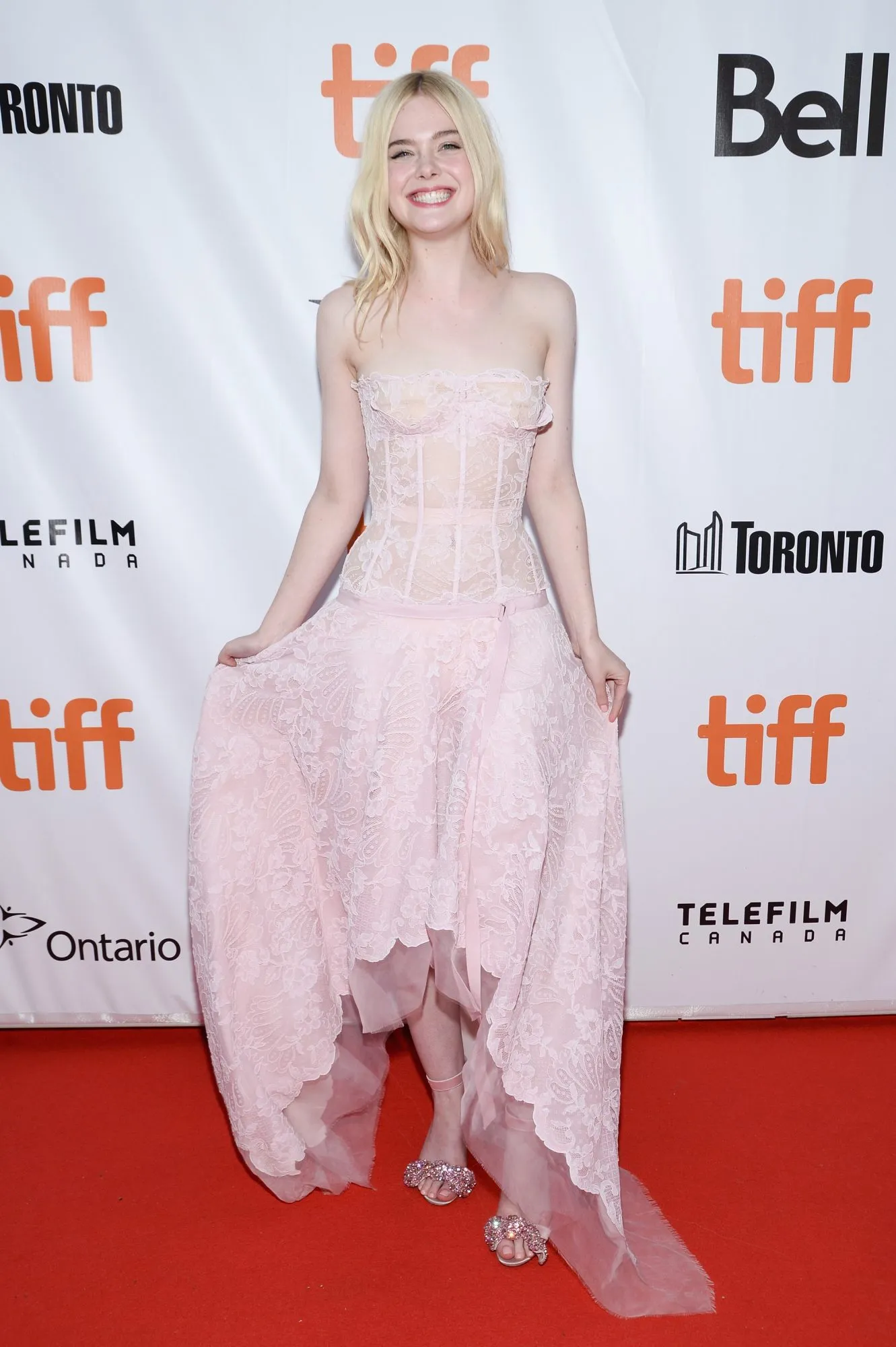 Now, if you noticed Elle's flawless blow-out (and how could you miss it?!), you'll also notice that the actress has already ditched her chestnut hair tint. While it was no-doubt gorgeous and perfect for fall, we imagine she needed to go back to blonde for her new role in a yet-to-be-titled Woody Allen film, which she's working on in New York City with co-stars Selena Gomez and Jude Law.
As for this ensemble, however, it may not be typical "Elle." It is something new, refreshing, and incredibly cool, though!