Elle Fanning's rainbow shoes look like they're made out of Lite-Brite pieces
Shoes, oh shoes. How we love thee. Whether you're five-inch platforms we only wear for the 'gram, or our favorite oxfords we wear all day, every day, a good pair can help us feel like our best selves. And when we get to wear a pair of shoes that are as fashion-forward as they are fun, then we really start to feel good. We're specifically taking a cue from Elle Fanning, whose rainbow bright shoes (which she wore to the Miu Miu runway show) are making us nostalgic for our Lite-Brite set.
These DIY-inspired stiletto sandals are seriously inspiring our inner child to come out to play.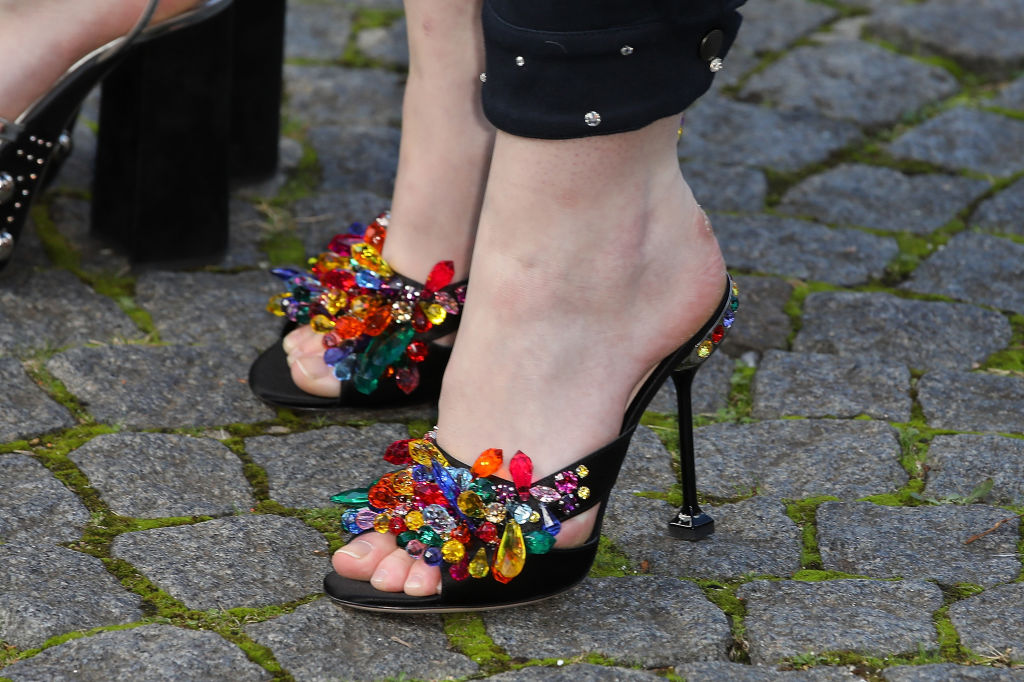 Close your eyes for a second. Imagine yourself 10, 15, 20 years ago. Your Lite-Brite is in front of you, and all its multicolored pegs are scattered around. You're armed with a glue gun and your mother's shoes. What would you create? We probably wouldn't end up with something as elegant as Elle's mules, but we can dream.
These black and neon slides complemented Elle's black and white bustier and matching pants perfectly. While we do love an all-over monochrome look, we can't help but appreciate the pop of color in these shoes as well.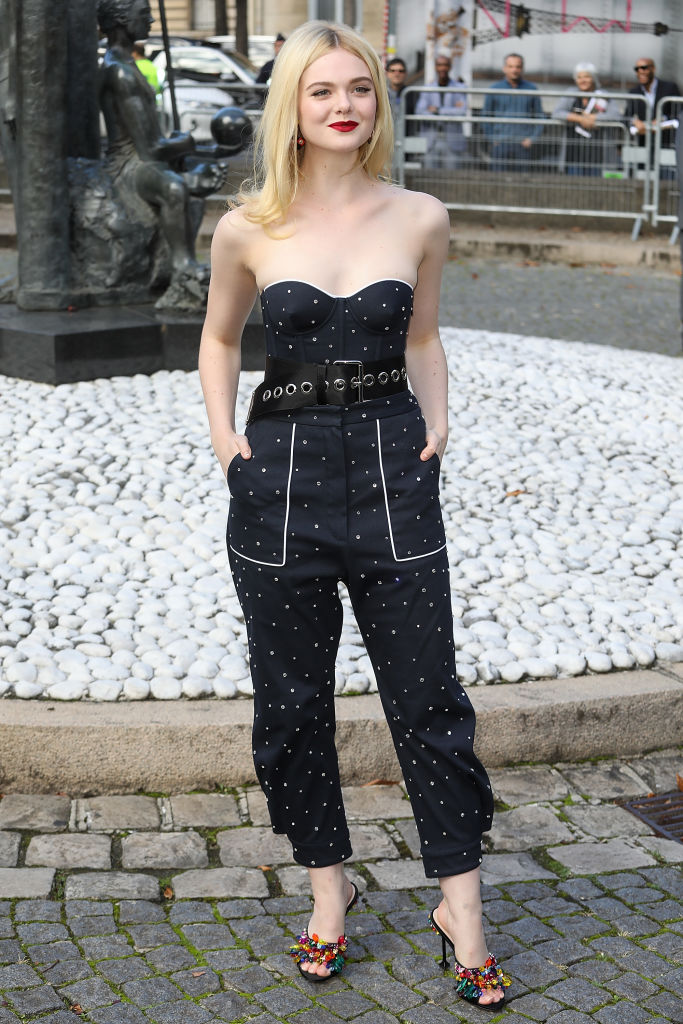 Elle finished off the look with her blonde hair in soft waves, a striking red lip, and an oversized grommet belt, giving the whole ensemble a vintage rockabilly edge.
And with matching plastic earrings, she elevated her look with a sartorial punch.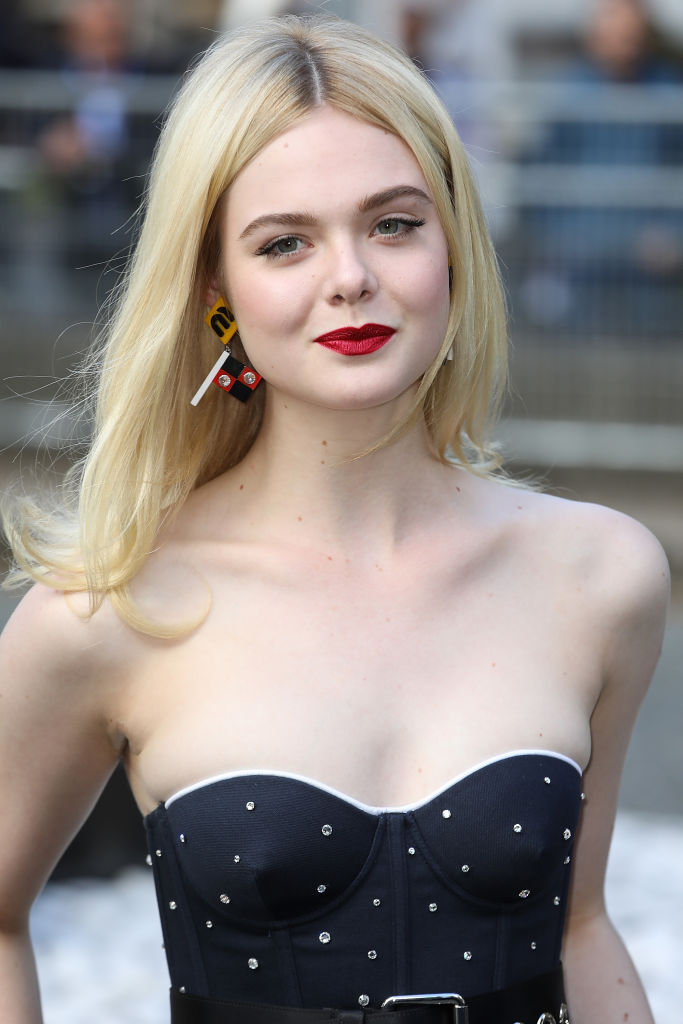 We love the playful essence of this outfit — and especially love these shoes. DIY 'til we die.