Elle Fanning just beautifully styled a plain white tee with these stunning pants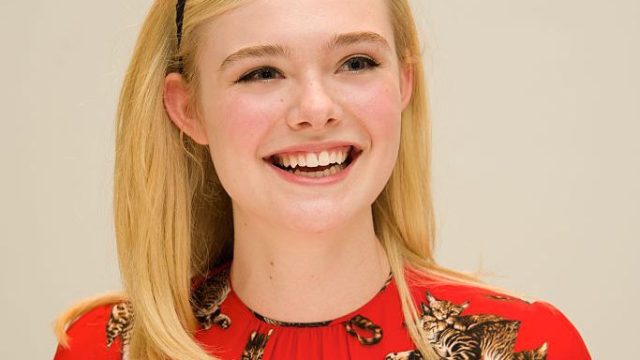 We don't know if you feel the same way, but any time we can get away with wearing something super simple yet look classy AF, we're in. Elle Fanning did just that at the IMDb Studio where she appeared on a panel as part of the Filmmakers Discovery Lounge, all being part of the Sundance Film Festival. Fanning wore a plain white tee with a pair of high-waisted, wide leg pants.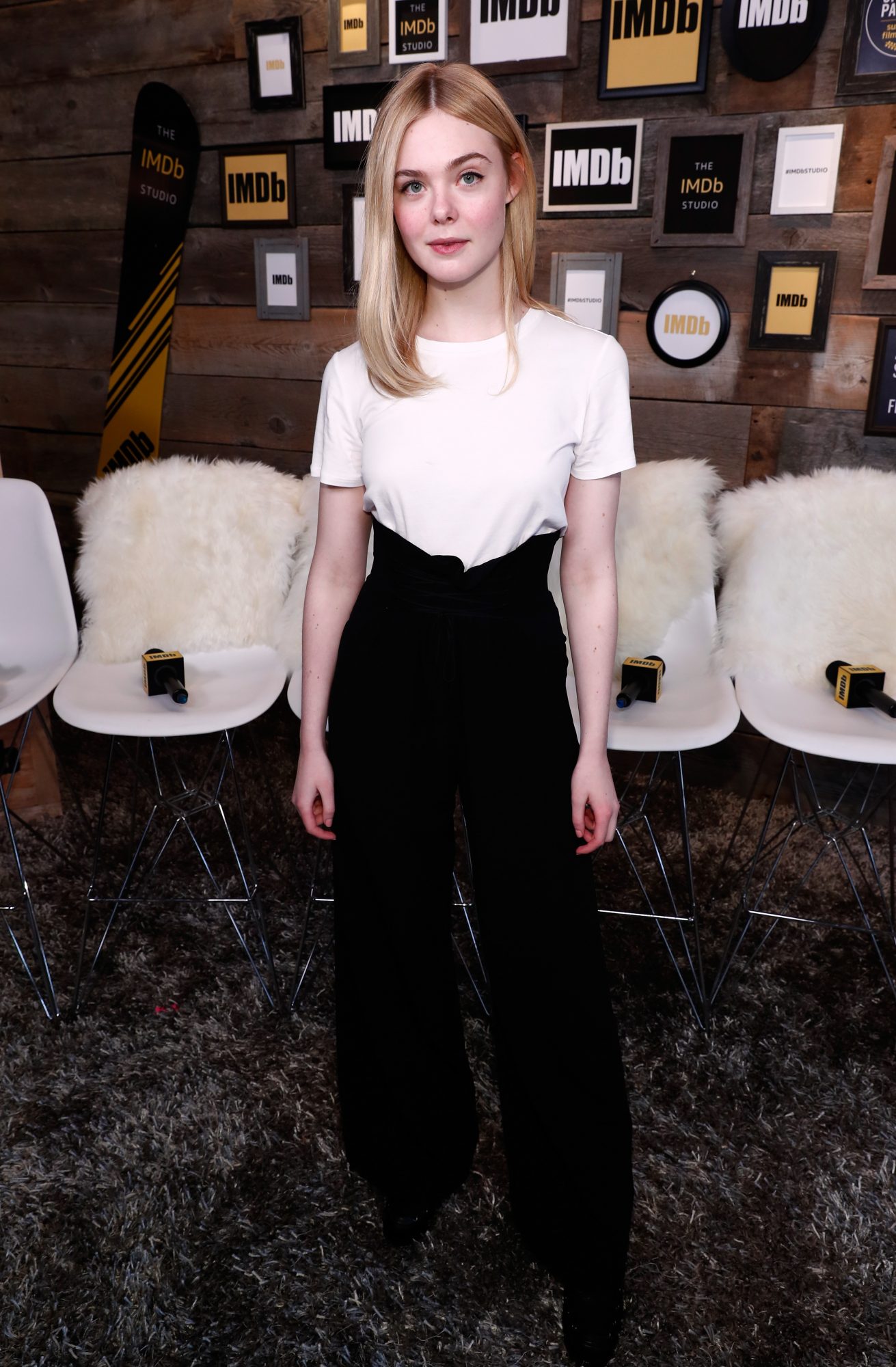 Imagine how comfortable this outfit must be!
The first step to recreating this look is finding a t-shirt that fits you well. You'll want a shirt that is fairly slim-fit. Wearing an oversized t-shirt with wide-leg trousers might make you look like you're swimming in your clothing and that's usually not something that you want.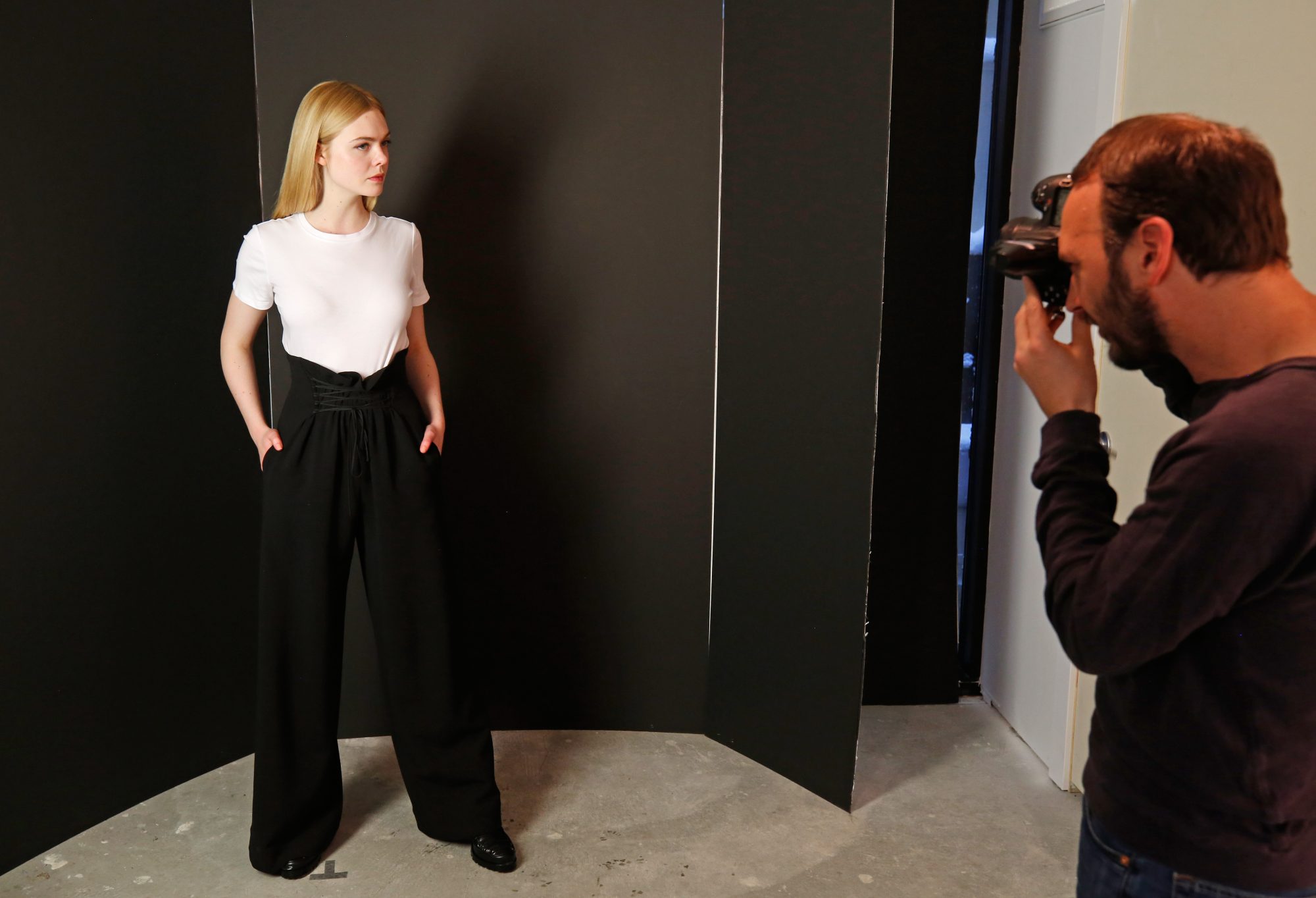 Once you find a nice fitting tee, it's all about the pants. We love how Fanning's are belted in almost a corset-like fashion. That detailing draws the eye to the waist and accentuates her curves.
This pair of green culottes from ASOS ($38), do the same thing. Pairing these with a white tee and some heels would be a perfectly appropriate outfit for an evening summer party.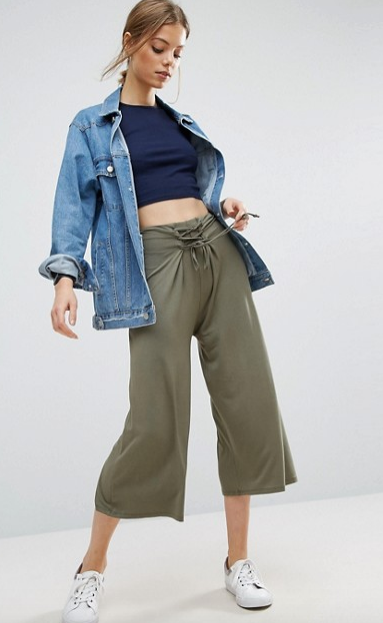 These pull-on trousers from Madewell ($69.99), are more similar in length to Fanning's. Although they are not as high-waisted, these trousers would still look great with a simple shirt and some heels.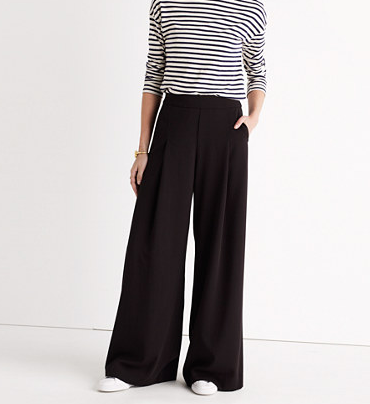 And if you're more into the vintage look, we love this pair of pleated wide-leg pants from ModCloth ($89.99). The mustard color is definitely reminiscent of the 70s, especially when paired with some chunky heeled sandals or boots.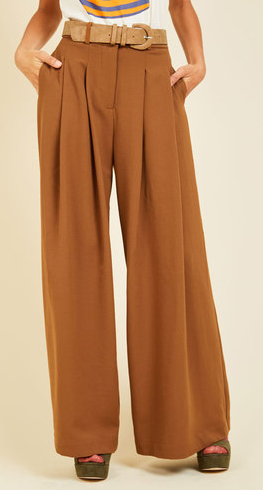 If you're one for a good sewing project, wide-leg pants (especially those like Palazzo pants, made from a stretchy fabric) are a great beginner project.
So perhaps less is more in 2017. Fanning's outfit is easily replicated with items that may already be in your closet! It's nice being reassured that some fashion can look couture but be super-duper comfy at the same time.