Elle Fanning looks like she stepped out of a fairytale and onto the red carpet
The 18-year-old actress and child-prodigy Elle Fanning looked like an immortalized fairy when she stepped onto the red carpet clad in a sheer, corseted dress on Tuesday for Variety's Young Hollywood party, as detailed by Vogue. She appeared to be fully basking in the boldly embellished dress from Marc Jacob's newest Resort 2017 collection, which featured cameos from nearly every color the rainbow provides.
Have you ever seen an outfit that was both whimsical and FUN as much as this one?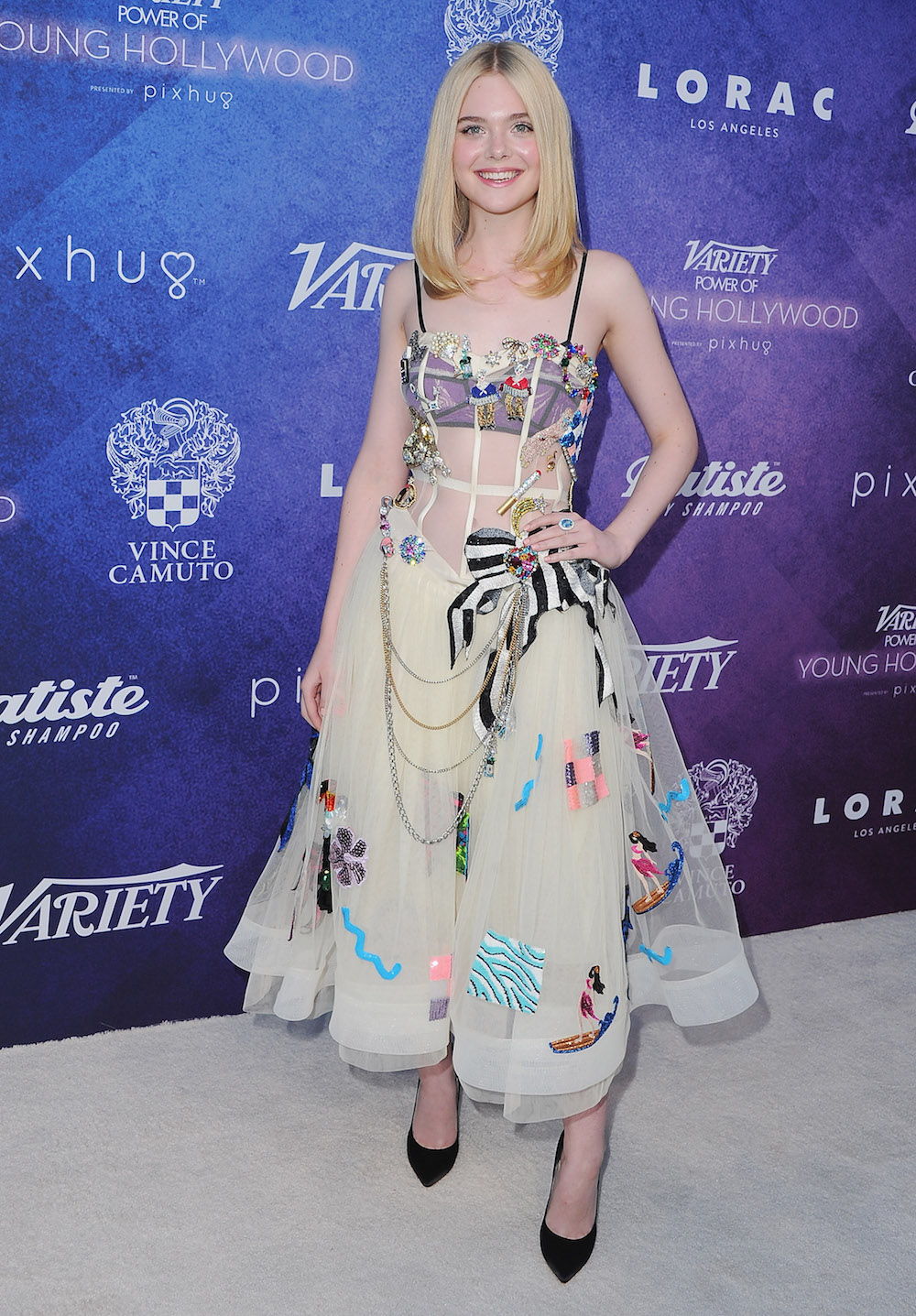 The effortlessness of this look just further confirms that Fanning is another Hollywood child carefully formed by reptilian fairies in a cloud miles away from us sweating mortals.
We are seriously not worthy.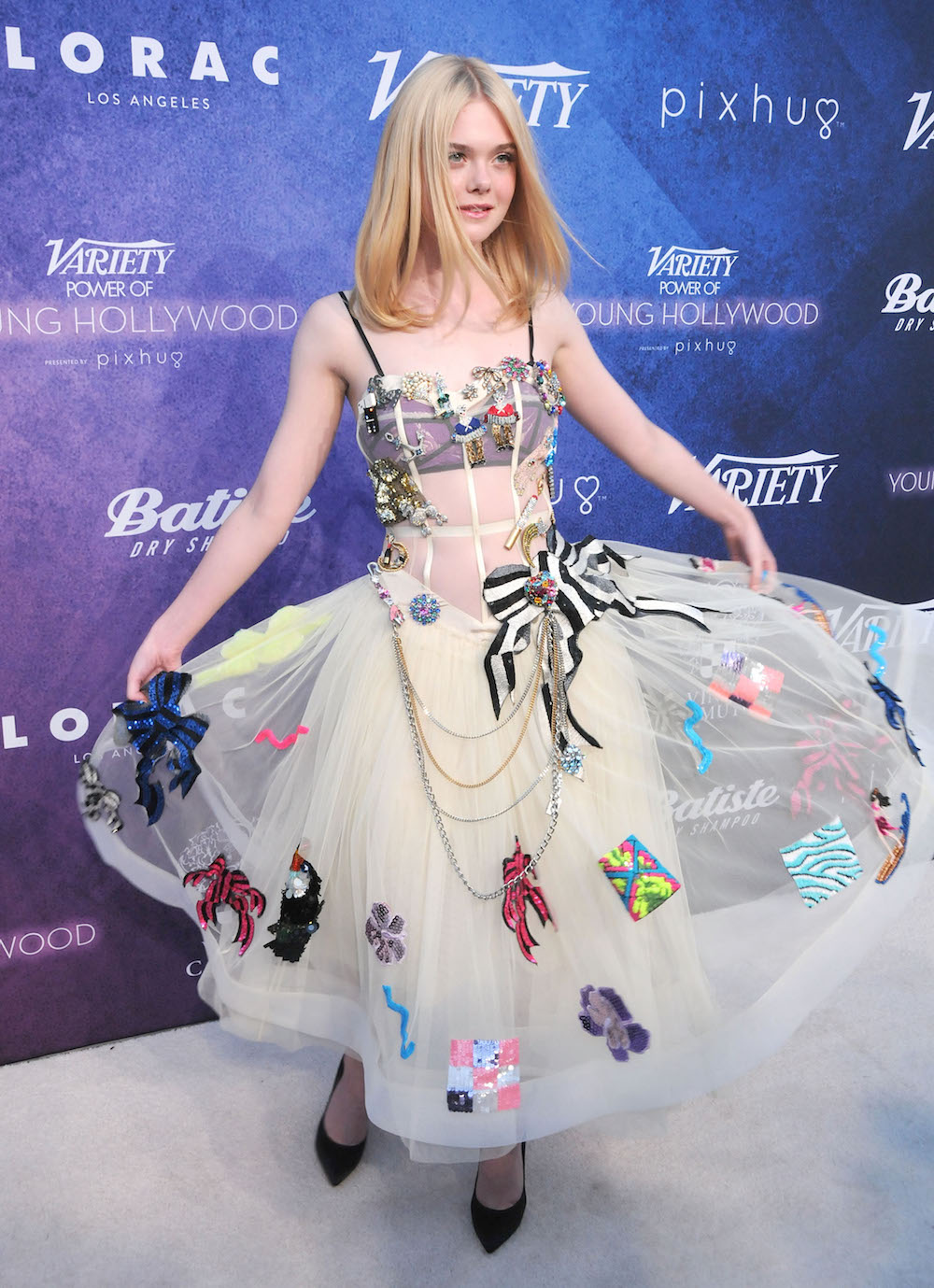 According to Fanning, the dress was intended as a nod to Madonna, as the Variety Young Hollywood party coincidentally fell on the night of the legendary singer's 58th birthday. "It's '80s Material Girl, that's the inspiration, for Madonna's birthday," Fanning said according to USA Today.
There's no doubt that a style icon like Madonna would fully approve of the outfit dedicated to her by the luminescent Fanning, who has shown herself to have a wide sense of fashion sensibilities ranging from denim-on-denim (also known as a Canadian Tuxedo), to covering her hair in the rose fairy dust from whence she was birthed. It's abundantly clear that the sky-forest Fanning secretly originates from is a land of well-dressed entities.
As to be expected, the Young Hollywood party was overrun with the 21-and-under crowd who possess ethereal faces and a wide-range of fashion sensibilities, including the gender and fashion-fluid Jaden Smith, the grinning Calvin Klein favorite Cameron Dallas, and the YouTube-dominating Bethany Mota.
I can only assume their conversations frequently referenced the large containers of fairy dust they each infuse into their morning breakfast smoothies. Surely there has to be some sort of magic assisting these otherworldly outfits!