Elle Fanning looks like a fancy peacock at Cannes
While we've been ooh-ing and ahh-ing over Kristen Stewart, Blake Lively, Chloe Sevigny, and the rest of the Cannes red carpet goddesses, a VISION has arrived: Elle Fanning. At amfAR's 23rd Cinema Against AIDS Gala, Elle cosplayed as a beautiful peacock. Needless to say, she looked breathtaking.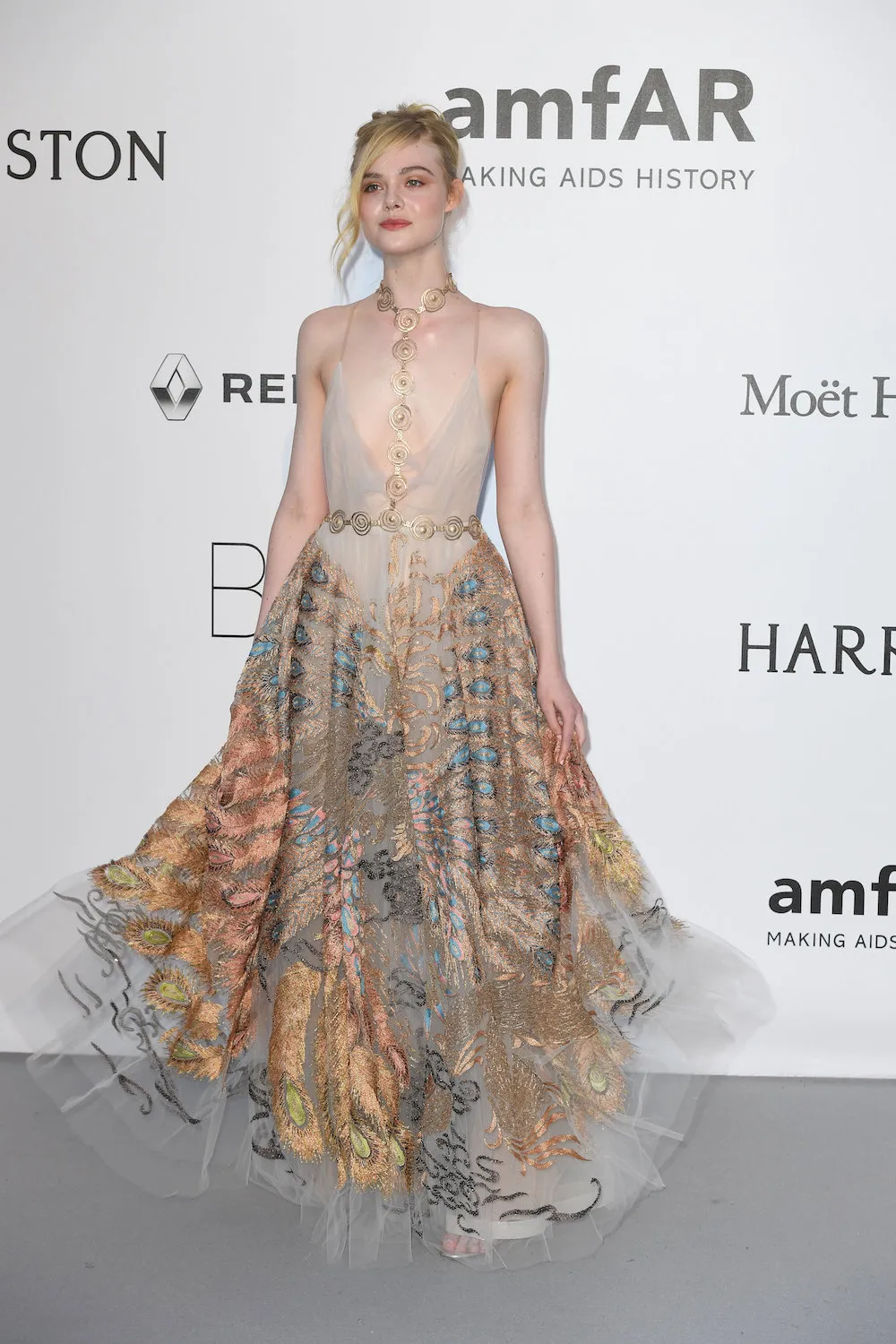 Elle's Valentino gown featured a nude-colored, backless bodice and tulle skirt embroidered with gold, blue, and black peacock feathers. She wore her hair in a messy updo with limited accessories — just a gold belt harness that doubled as necklace. WE DIE.
This is the skirt spread out: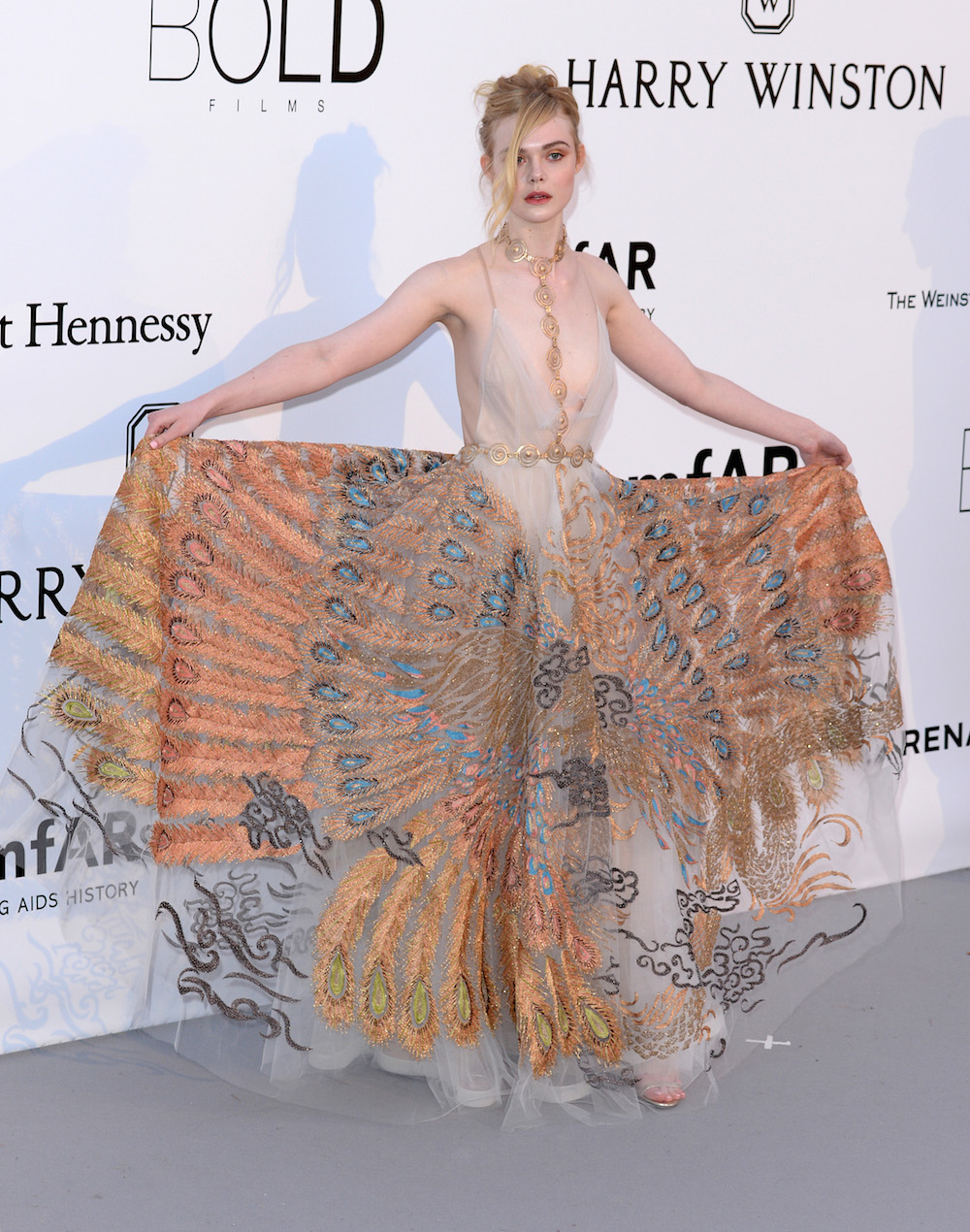 For the premiere of Neon Demon, a haunting, hyper-stylized film in which Elle plays an aspiring model, she went for a shorter hemline, opting for a ruffled mini dress adorned with a bow. SO CUTE!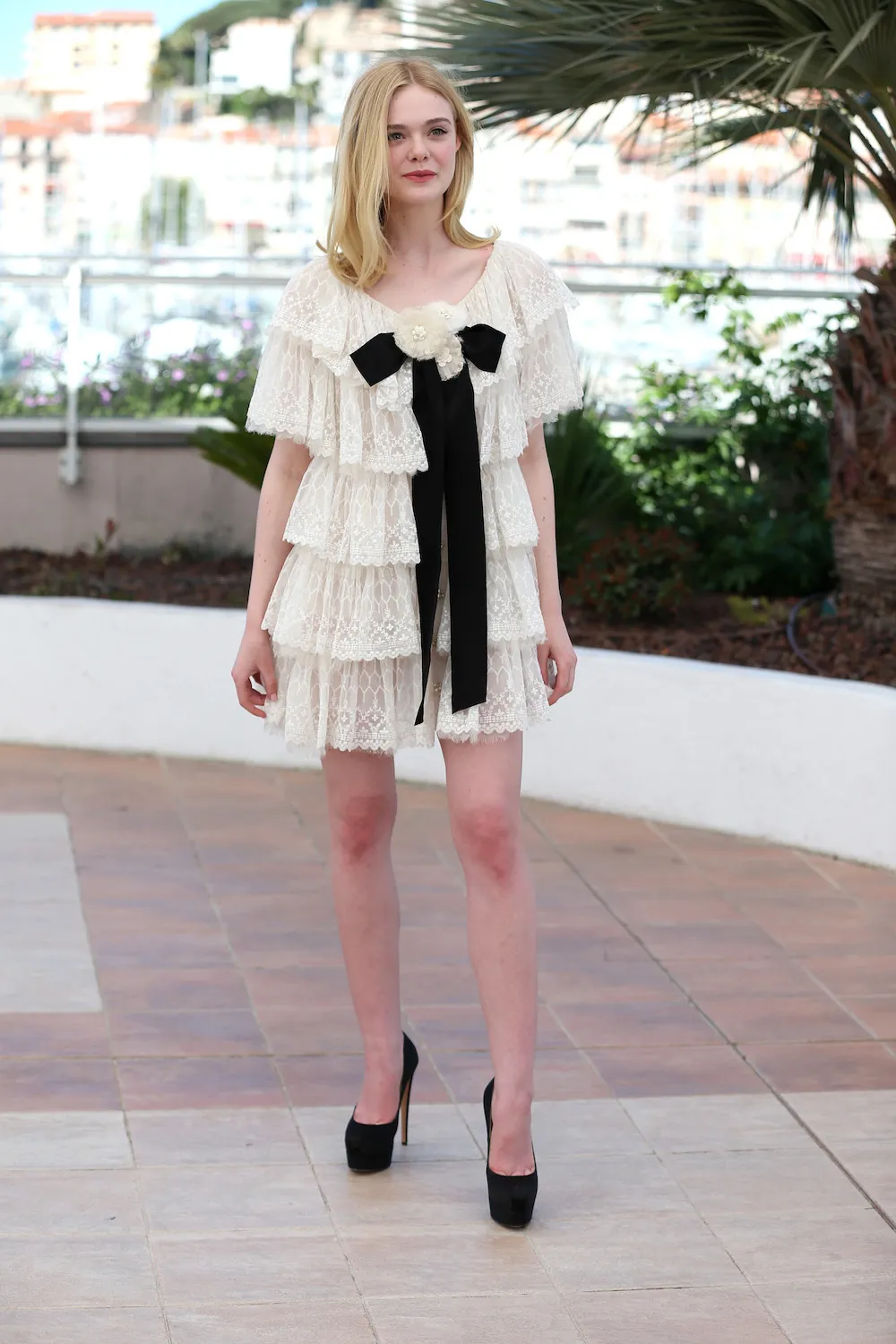 Dear Elle, can we wear borrow both of these dresses to wear when we go through the Taco Bell drive-thru? Let us know, thanks. Neon Demon is out in theaters June 24th. Watch the insane trailer for it below: https://www.youtube.com/watch?v=