Elle Fanning looks like a disco flamingo in her pink sequined dress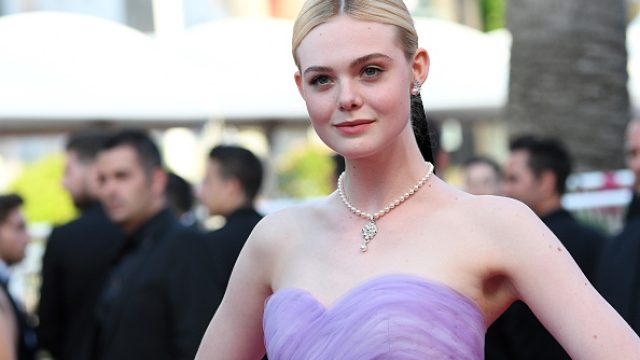 It's no shocker that designers from all walks of life turn to the natural world for inspiration. Whether it's a symbol like the moon or the lush green rainforest, nature has always been the ultimate muse. And while we may not channel our inner animal everyday, the days we choose to do so tend to stand out. Take Elle Fanning, who looked like a fabulous disco flamingo at the Miu Miu cruise collection fashion show.
Clad in pink and silver Miu Miu, Elle looked sweet as a summer day. But thanks to her plunging neckline, the look still has a little edge.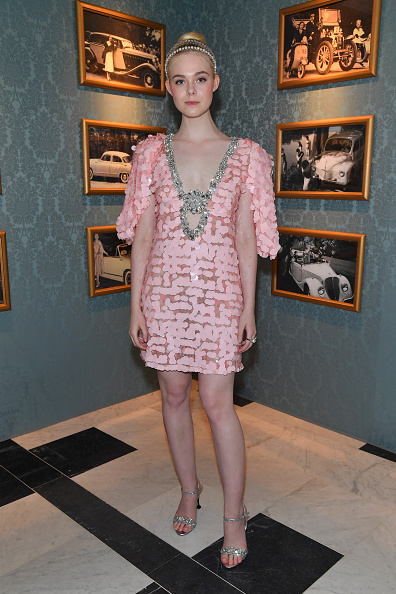 The pink dress is adorned with matching baby pink platelet sequins sewn all over, giving the elegant silhouette a playful feel. Since the knee-length piece also features plenty of diamonds, a low neckline, and a keyhole cutout, it doesn't feel *too* young.
Elle paired her frock with a diamond headband, giving us Blair Waldorf meets Barbie vibes. But we could even imagine this dress with matching pink sneakers and lipstick.
Or, à la Elle Fanning, with silver sandals and rosy cheeks and lips.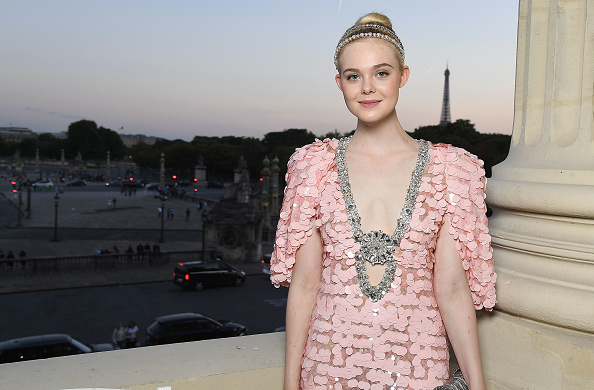 While we're not saying this is the perfect dress to stroll around Paris in, we're not not saying that. Those matching sneakers we mentioned earlier? We'd throw those on with pink fishnets to give this look a little funk. After all, the best accessory is the Paris sky, right? Or the Eiffel Tower. We'll settle for either, as long as we can experience them in this amazing dress.