Elle Fanning is giving us Rapunzel vibes in her latest Cannes gown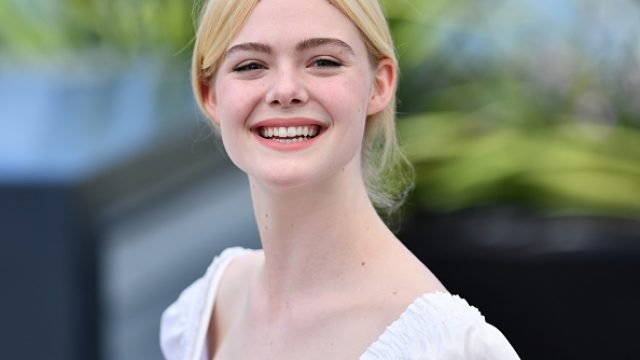 If there's anything we're looking for in a gown, it's that feeling of being in another world.  The red carpet is an excuse to be another person for the night or to simply be your most glam self. And while we love seeing what sort of style people are bringing to Cannes, we must admit that Elle Fanning has been one of our favorites to keep up with. At The Beguiled screening, Elle Fanning wore a custom lilac Rodarte gown in what was one of our favorite ensembles of the festival. We're not saying Elle Fanning won Cannes, but we're also not not saying that.
There's so much to take in about this gown, so let's just start at the beginning. The color: It's like a fluorescent purple that won't hurt your eyes. It's the most vibrant lavender we've seen and is only outmatched by the custom, hand-dyed Christian Louboutin shoes in the same color that complete the look. We also love the silhouette of this dress! The fitted bodice and gathered tulle add dimension to the bust, with the sweetheart neckline adding some romance.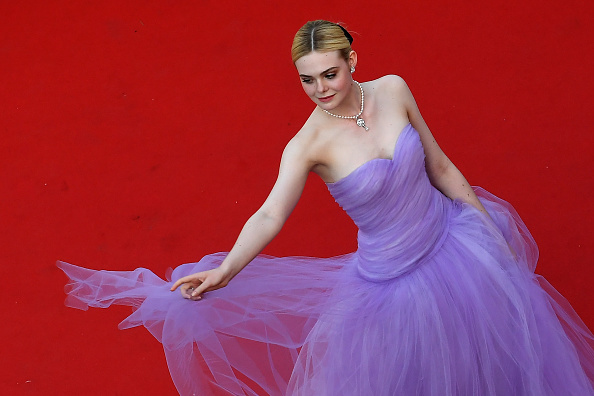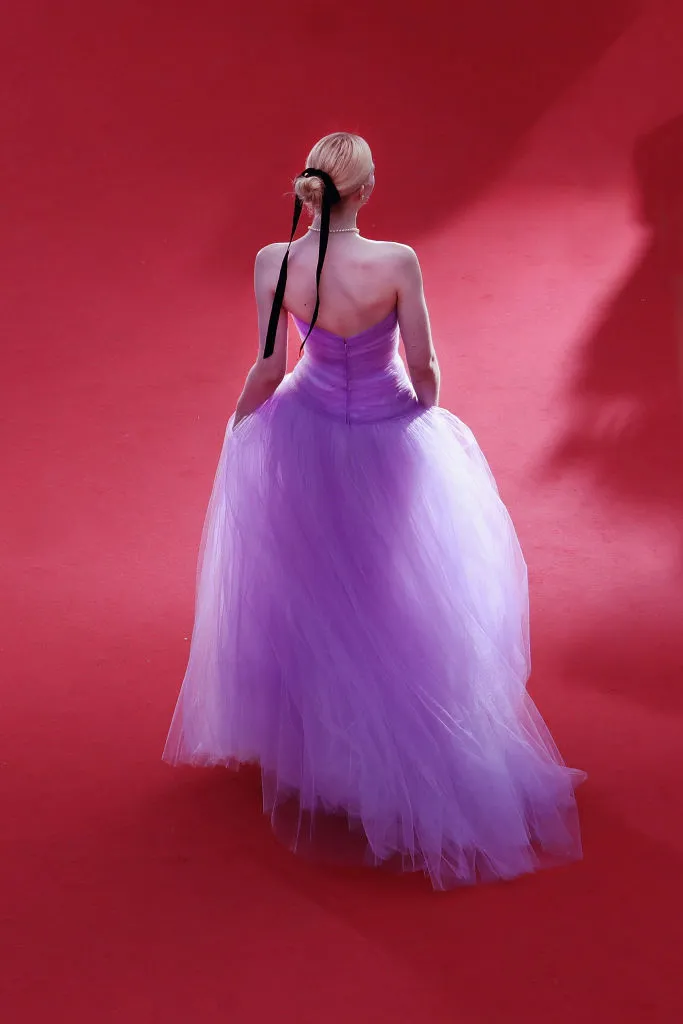 It shall also be noted that the waistline of the dress is vaguely asymmetrical, and lower than that of typical princess-style ballgowns. After all, this is Rodarte and Elle Fanning; expected is not the way to go! The black bow on Elle's bun, plus Chanel jewelry, mean this is actually an outfit fit for a Queen. Or you know, Elle Fanning.
Also, she looks like Rapunzel, no?
We'll miss these amazing Cannes looks, but we're so thankful that we got to experience Elle's style perfection while it lasted.