Elle Fanning hung out with one of our fave celebs for Halloween and we can't get over this friendship
Halloween has brought us a super surprising, super sweet gift this year. Somewhere star, Elle Fanning, hung out with Kirsten Dunst for "Halloweekend," and the new friendship sent us spiraling. Dunst (currently starring in FX's Fargo)posted a picture on her Instagram of Fanning in her fairy princess Halloween costume. Dunst captioned the pic with "My Elle princess," and now we are just puddles on the floor.
If this photo blindsided you because you totally didn't know Fanning and Dunst were buddies, it's okay. The Fanning sisters have been hanging around with Dunst fairly recently due to some upcoming collaborations. And those projects are something to seriously get excited about.
The three of them are mutually involved in some gritty new film dramas that are expected to hit the silver screen in 2017. In the meantime, check out Dunst's post because it's cute AF:
Dakota Fanning is slated to play Ester Greenwood in Dunst's feature-length directorial debut, The Bell Jar, and Vanity Fair has high hopes that the duo will do justice to Sylvia Plath's work. Both actresses have extensive experience in "young adult un-ease." Vanity Fair predicts Dunst may draw influence from Sofia Coppola, whom Dunst worked with on Marie Antoinette.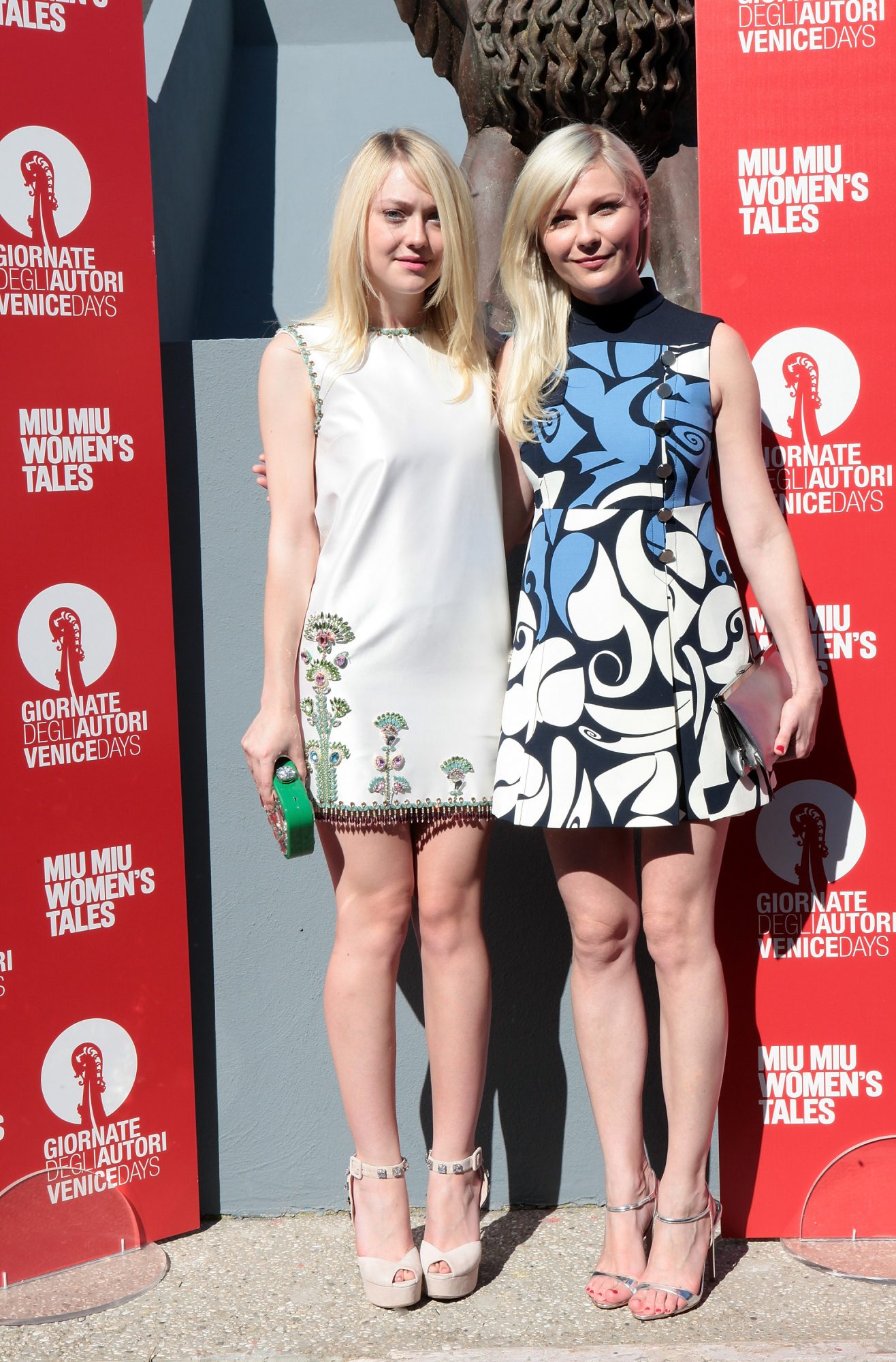 In fact, Sofia Coppola is the one responsible for bringing Elle Fanning and Dunst together, making this whole Fanning/Dunst friendship come full circle.
Elle Fanning and Dunst will star in Sofia Coppola's 2017 remake of the 1971 Clint Eastwood film, The Beguiled. The film revolves around a wounded Union soldier (Colin Farrell) who finds refuge at a Southern girls' academy in Virginia. It's there where he weaves a complicated web between himself and the "sexually deprived residents and faculty." Fanning, Dunst, and Nicole Kidman star as residents of the academy. Steamy! Spicy! Colin Farrell!
We're so happy to see that a friendship formed between Fanning and Dunst. Sofia Coppola is a matchmaker from heaven and we can't wait to see these two side-b- side in The Beguiled. Hopefully they'll grace our Instagram feeds doing fun BFF things in the meantime.