Elle Fanning wore a Marilyn Monroe-inspired outfit — but it's not what you might expect
Who doesn't love a bold outfit? Even for those of us who prefer to dress simply most of the time, the occasional daring look can make us feel truly confident and glamorous. And since Halloween is right around the corner, we have an extra reason to wear something surprising. Just look at Elle Fanning's Versace dress, a pop art tribute to Marilyn Monroe that's inspiring us to wear our brightest hues this season.
Elle wore the head-turning look to the third annual InStyle Awards in Los Angeles, but you don't need to be on the red carpet to channel your inner bombshell à la Elle.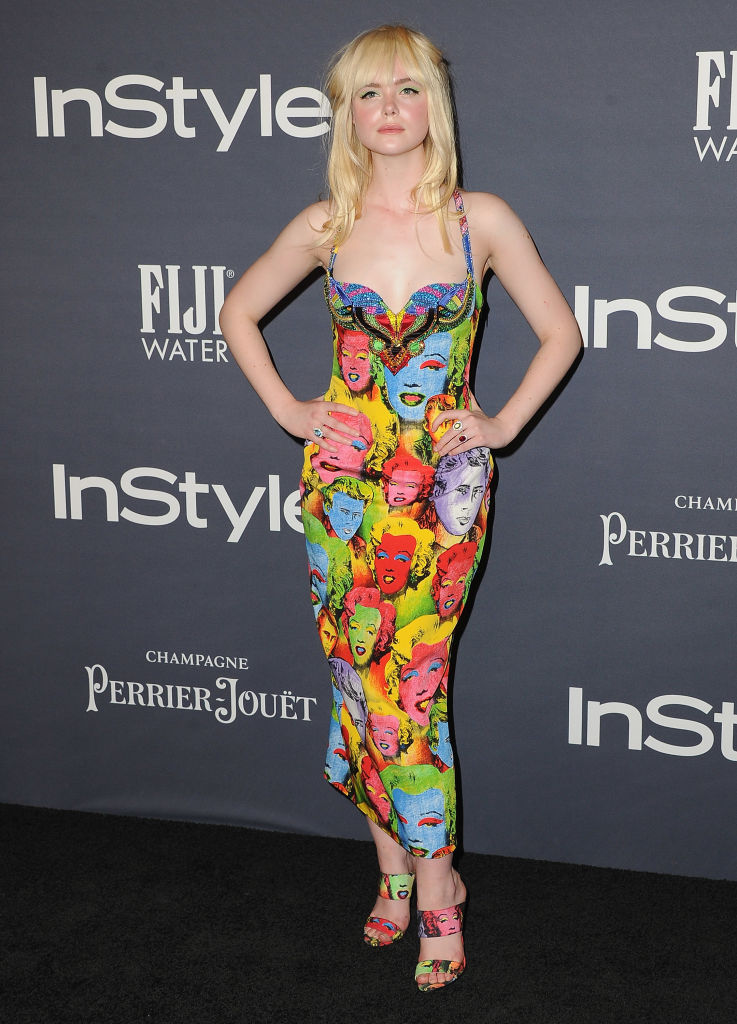 Elle's outfit was straight off the spring/summer 2018 runway, and it featured Warhol's iconic screen prints of Monroe on a full-length dress, with plenty of crystalline detailing along the bust. Although Elle told People that she was nervous about wearing such an adventurous look, she knew it was now or never, and we'd say the results are pretty striking.
Elle even matched her sandals to the dress, really going for the "more is more" aesthetic we so appreciate.
Elle goes on to explain her choice of dress to People, saying,
"This was kind of a no-brainer, I must say. [When I saw it] I was like, 'I have to wear this.' It has Marilyn Monroe on it and I'm obsessed with her. It's Halloween soon, so I was kind of also doubling as Barbie.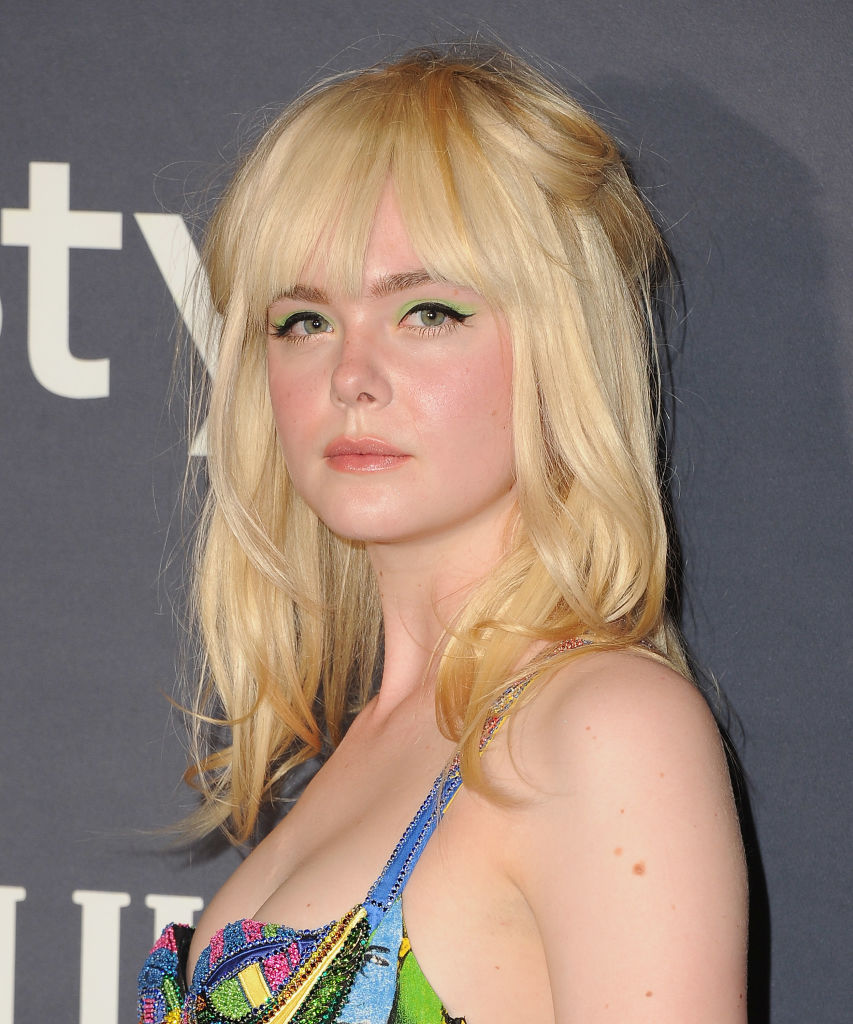 In Elle's words, this look is "a Barbie vibe and a little Brigitte Bardot," which we couldn't agree with more. With a waist-synching silhouette, '70s-style bangs, and green eyeliner flicked into a perfect cat-eye, this look isn't subtle, but why should it be?
We think Elle looks like an icon, and we hope she never stops believing in her fashion intuition.