Elle Fanning took our favorite checkered Vans and turned them into heels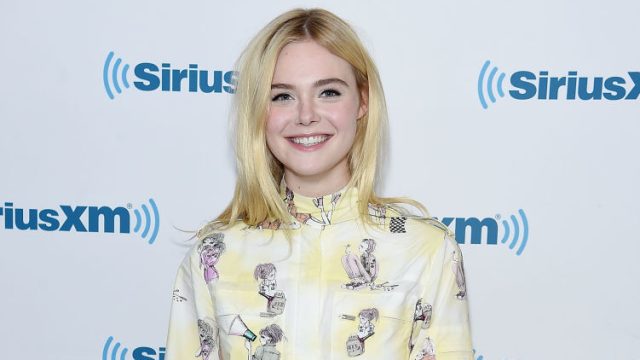 It's no exaggeration to say that we love keeping up with the looks that Elle Fanning wears. Whether the actress is in a full-on ball gown or something more casual like a plain white tee, she just has it. It being a great stylist, confidence, and knowing what works and what doesn't.
Elle's latest fashion experiment is making us re-examine one of our decades-long staples. Specifically, Elle took classic checkered Vans and turned them into heels. Unexpected? Absolutely. Totally fashion meets skater girl cool? You bet. We love that she paired the checkered heels with a Miu Miu jumpsuit for a pinch of sporty goodness.
https://www.instagram.com/p/BYdxM2ln9nz
Elle's look featured a menagerie of our favorite trends.
Not only were her shoes in racetrack hues, but her jumpsuit featured illustrations of girls with megaphones and checkered flags. Yes, it looks like even Elle's lemon-yellow and white jumpsuit is off to the races. With her blonde hair slick and straight, and her rosy cheeks looking flawless, Elle looked like sunshine incarnate while making an appearance at The Today Show to promote her new movie, Leap.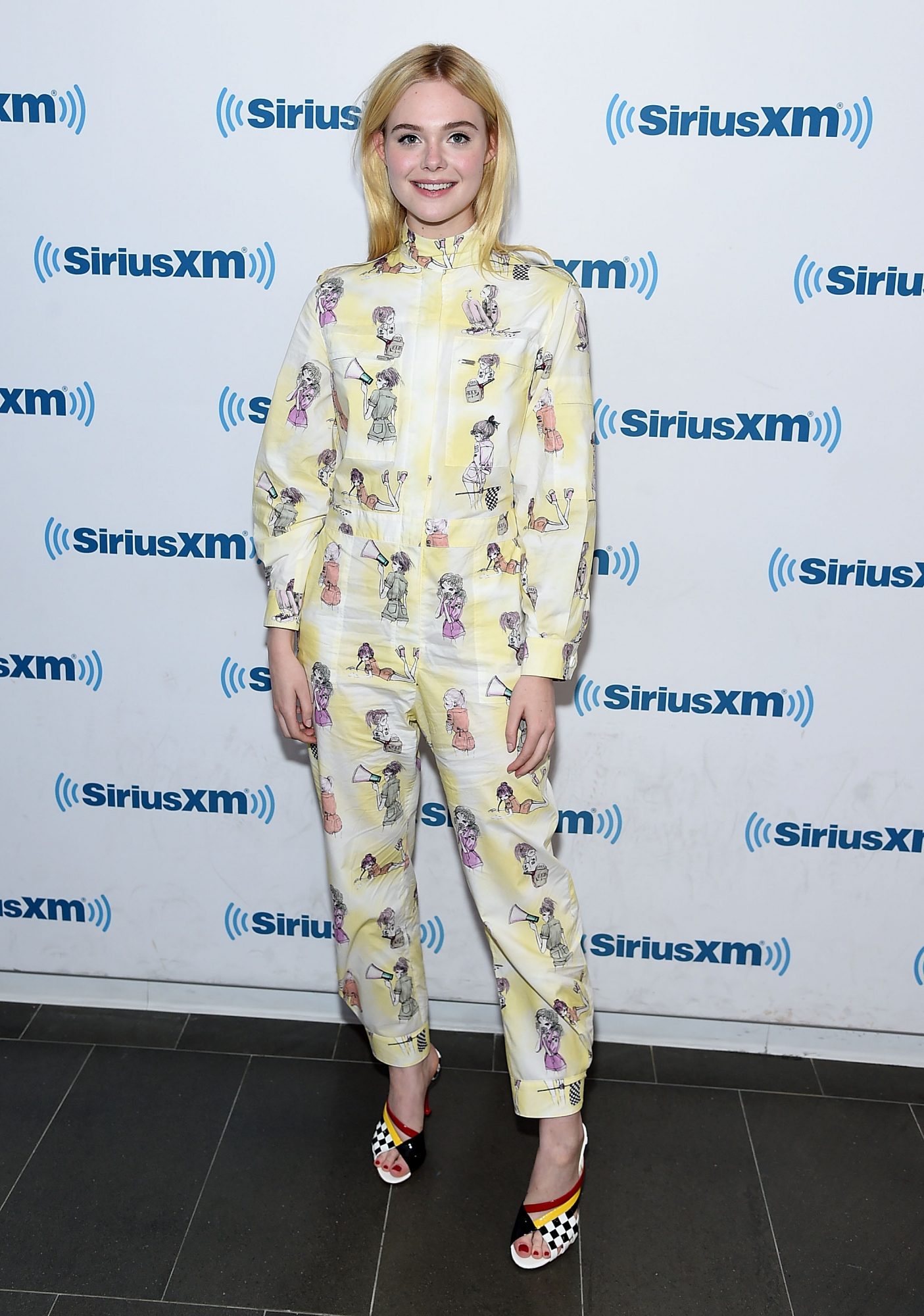 We love these checkered heels, but can also imagine a look like this pairing perfectly with our original Vans. Next time you're inspired to dress an outfit down, keep Elle in mind. Wear your favorite jumpsuit or romper, but instead of opting for heels, just grab your trusty slip-ons. Wear a contrasting outfit to really make the shoes the center of attention, and then don't forget to thank the fashion gods and Elle for the inspiration.