The flowers on Elle Fanning's Cannes gown look so real, we can't tell if they're fake or not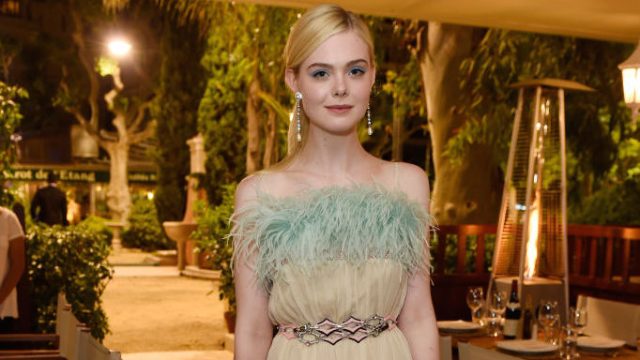 The Christian Dior gown is fit for royalty, and since Elle Fanning is pretty much Cannes fashion royalty, this pairing is a match made by the heavens.[/subheader]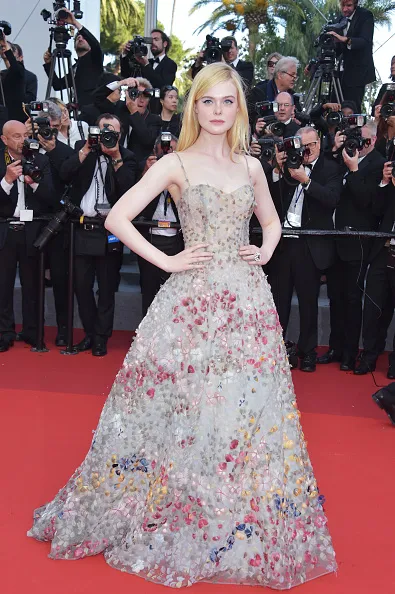 Elle's gown is a literal floral fantasy. The muted dust-ygray dress features a sweetheart neckline and the most delicate of straps, with a fitted bodice and full skirt.
The pièce de résistance, however, has to be all the flowers added atop the dress. This is embellishment heaven, and the delicate flora looks almost like it's either blooming or painted on to the gown itself.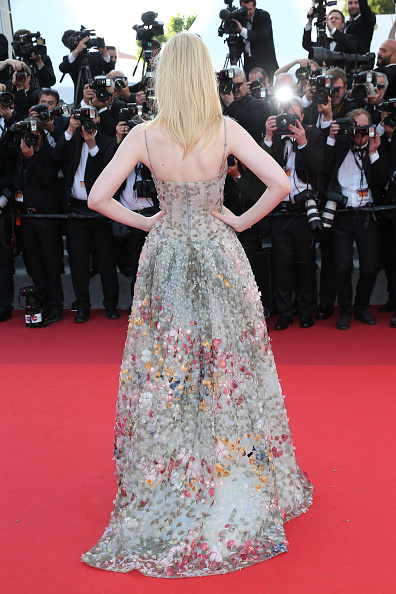 The back of the dress is as gorgeous at the front. We love that the colorful flowers are woven into the gown from the bottom up. It's like Mother Earth herself used all the colors of the wind to create this piece and Elle just showed it off to perfection.
Elle kept her makeup simple, opting for glowing rosey lips and cheeks, and wore her blonde hair straight. We love that this dress does all the talking!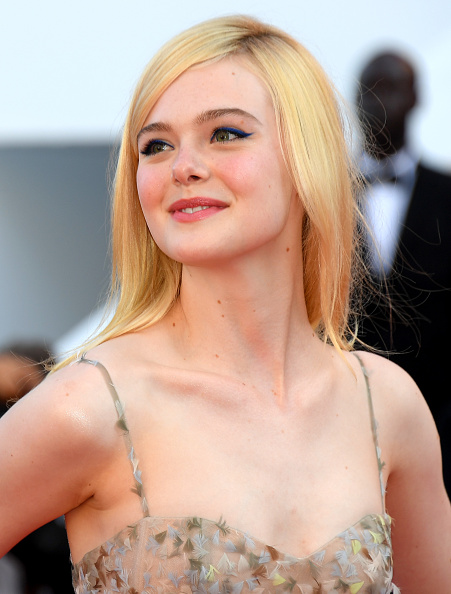 We can't wait to see what she wears next at Cannes!