Elle Fanning's beauty and style evolution, from adorable tween to Maleficent star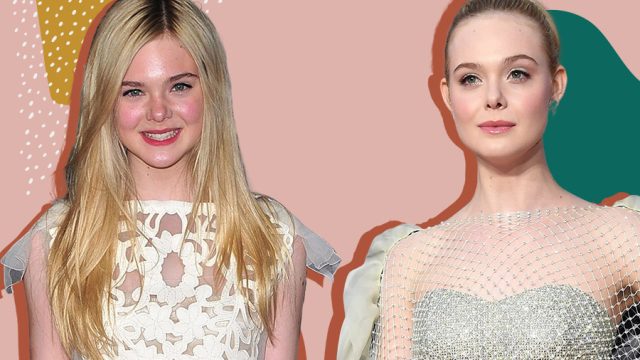 It seems just yesterday that baby Elle Fanning made her first appearance on screens across the world as the younger version of her sister Dakota's character Lucy Dawson in I Am Sam. Now, at 21 years old, she has fully transitioned into a grown-up actor. Over the years, Fanning has demonstrated her acting chops in everything from the modern psychological horror Neon Demon to her latest film, the pop fairytale Teen Spirit, and she's showing no signs of slowing down any time soon.
While it's normal for any actress to play with a wide range of fashion looks throughout their career—especially during their teens and 20s—Fanning's evolution is especially apparent because she grew up in the public eye. Amazingly, she's managed the pressure of growing up in the spotlight while still being able to find her own style.
Here are 16 of our favorite Elle Fanning style moments of the past years.
12009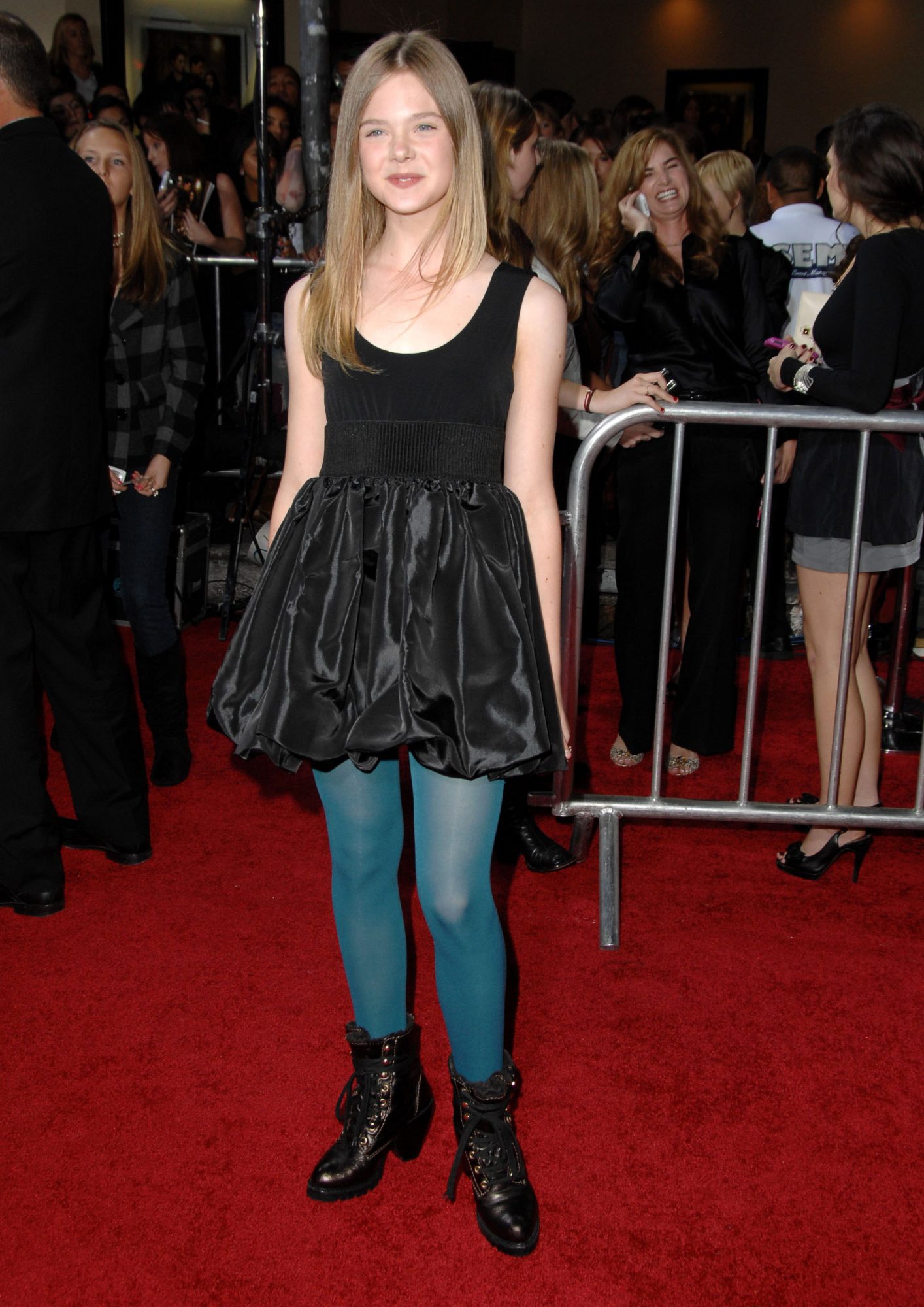 This outfit marks Fanning's transition from literal baby to tween in full self-expression mode. Her combination of blue tights and black combat boots scream "I listen to my OWN music now, Mom!" This is an outfit straight out of Pen15.
22011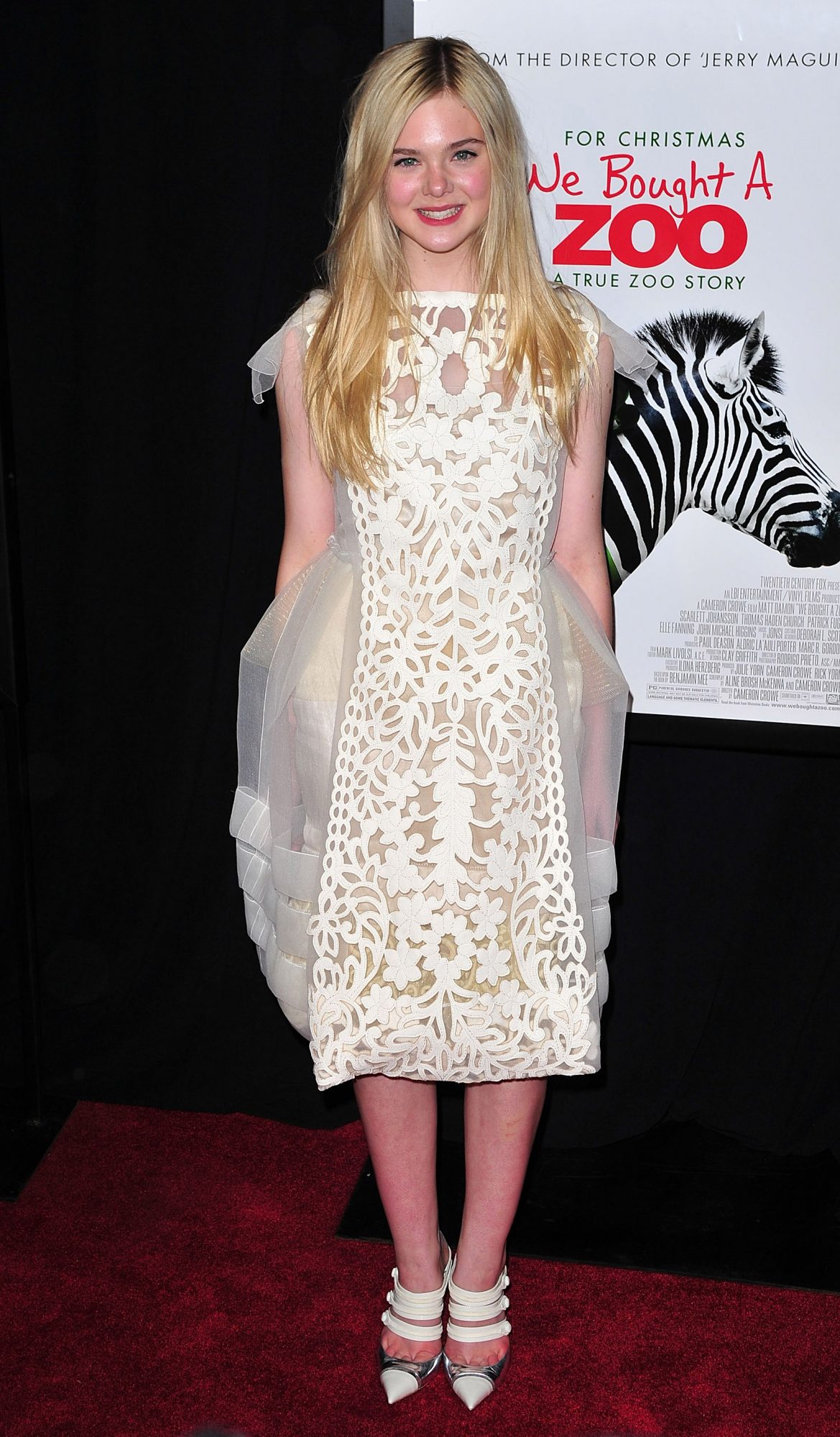 Fanning is giving us some early Mandy Moore clean-cut and dressed up vibes with this tea-length white dress.
32013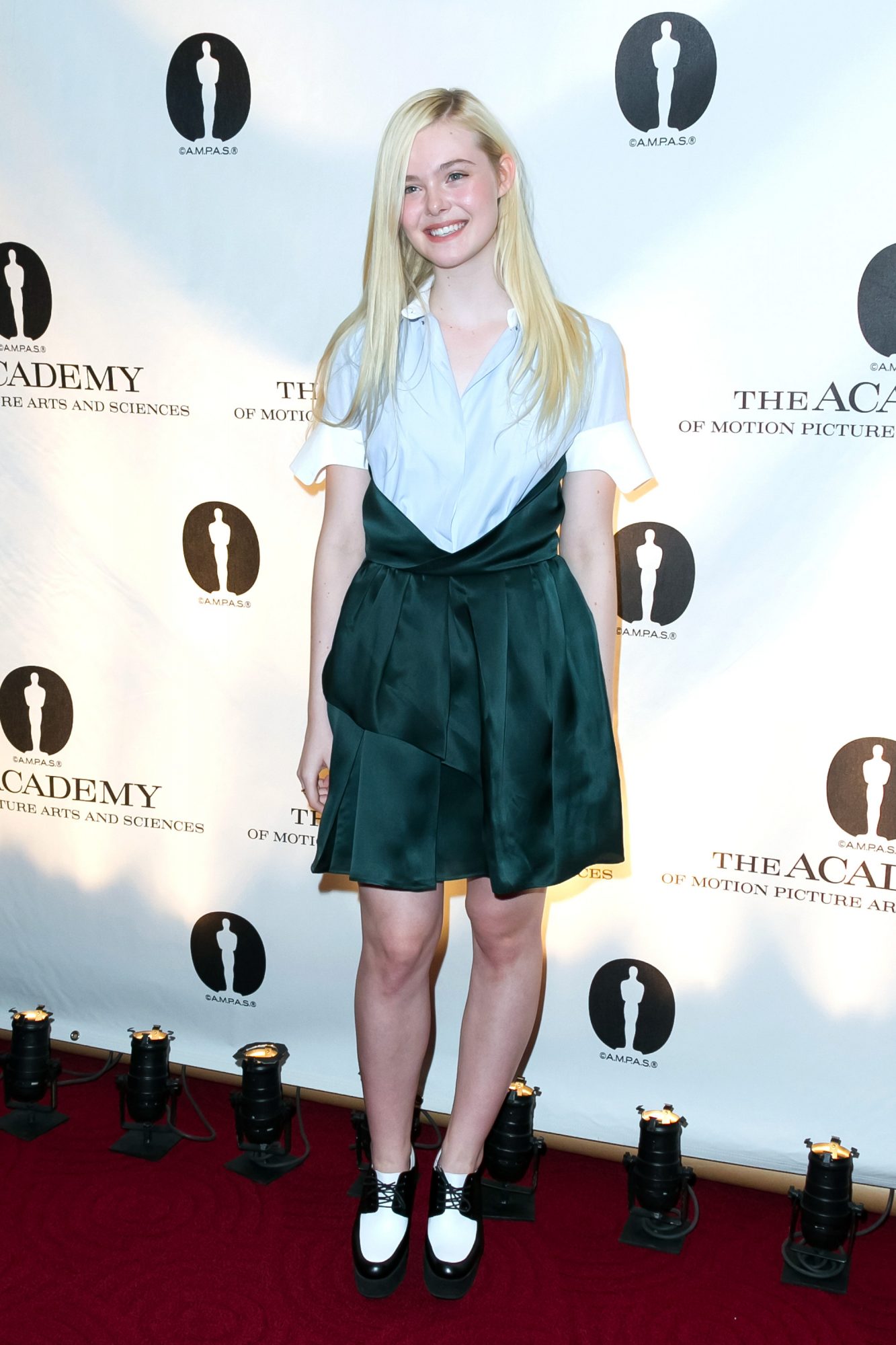 This look is red carpet evening gown-meets-school girl chic, and the color-blocking is seamless.
42013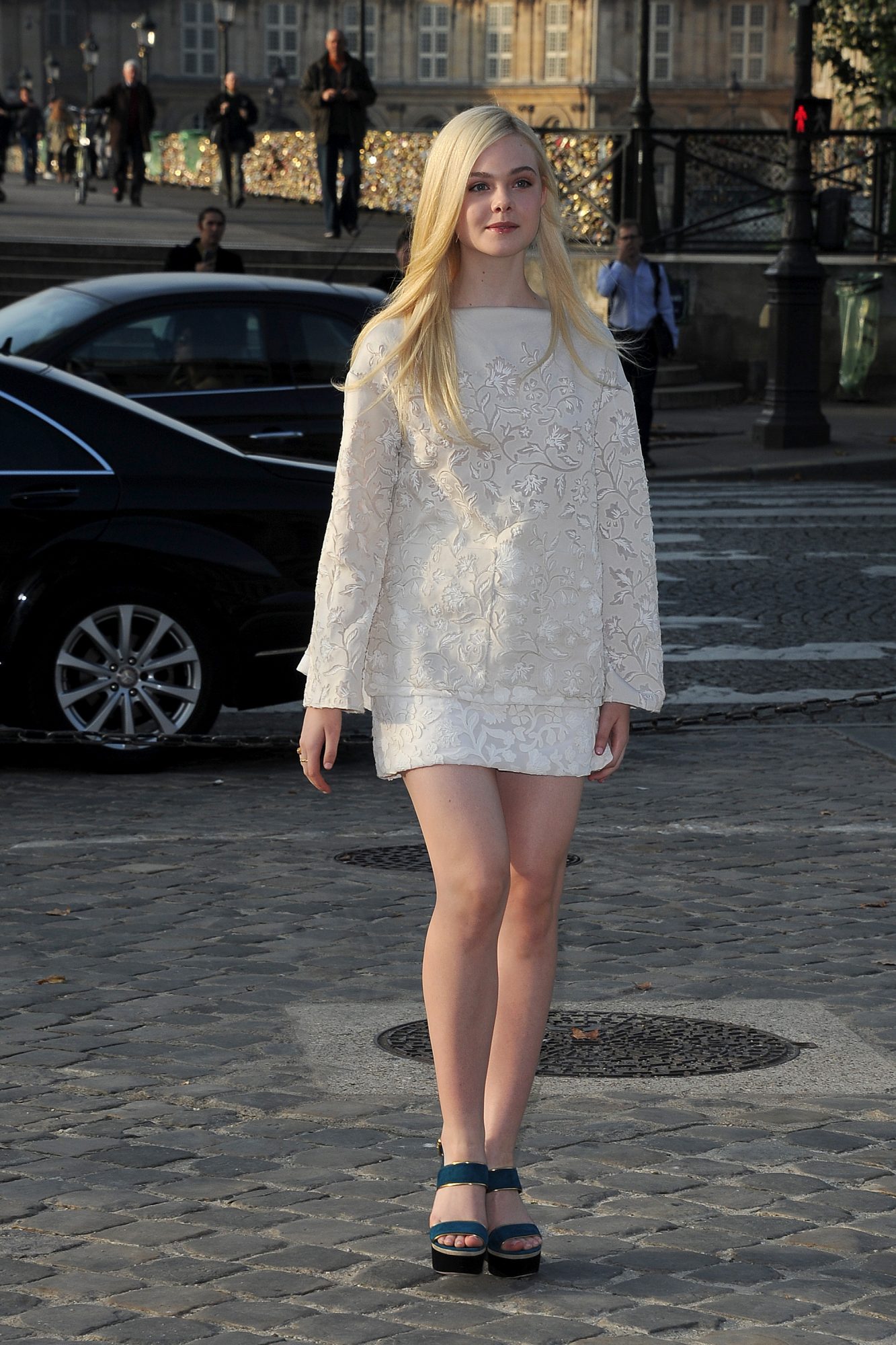 Fanning is channeling the fashion spirit of Princess Diana.
52015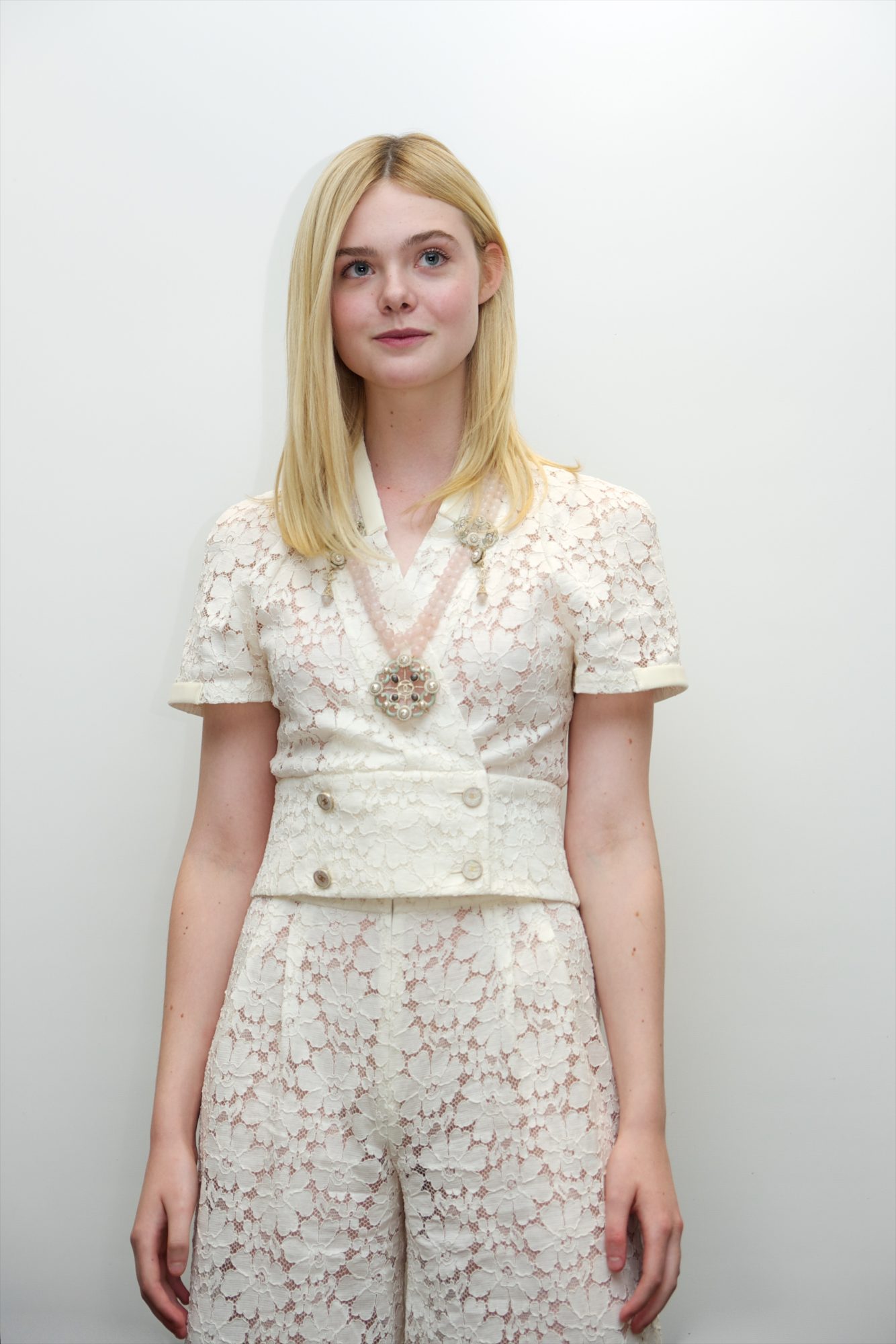 It's rare that someone with a pale skin tone can pull off the color white without looking washed out, particularly in a full monochrome outfit, but Fanning absolutely crushes it in this elegant, floral crocheted pantsuit.
62015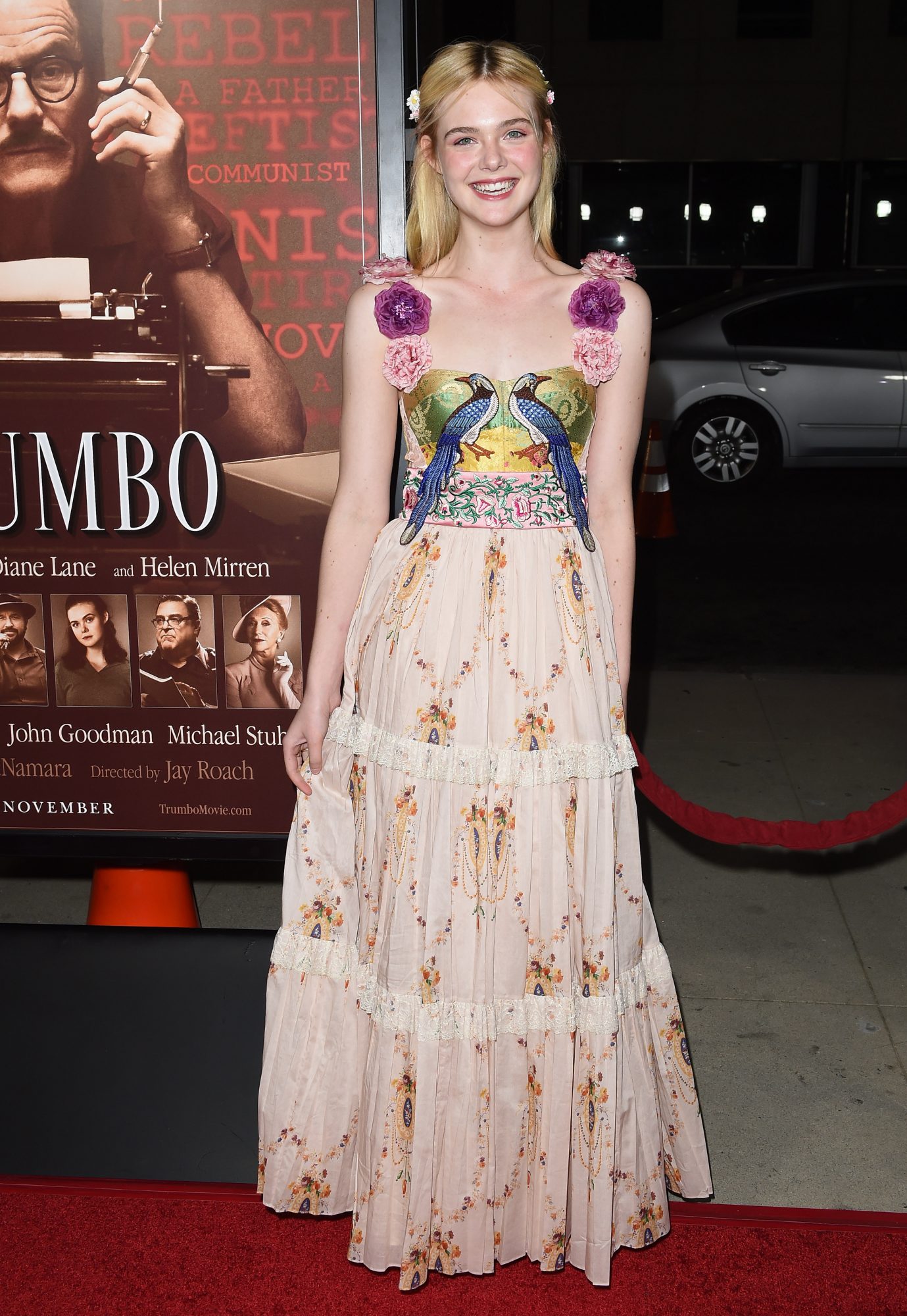 Here, Fanning is giving us Tuck Everlasting vibes with a bodice made for an island getaway. Her makeup completes the look with a nice natural combination of tinted lip gloss, blush, and light eyeshadow. This ensemble is the epitome of "fresh-faced."
72016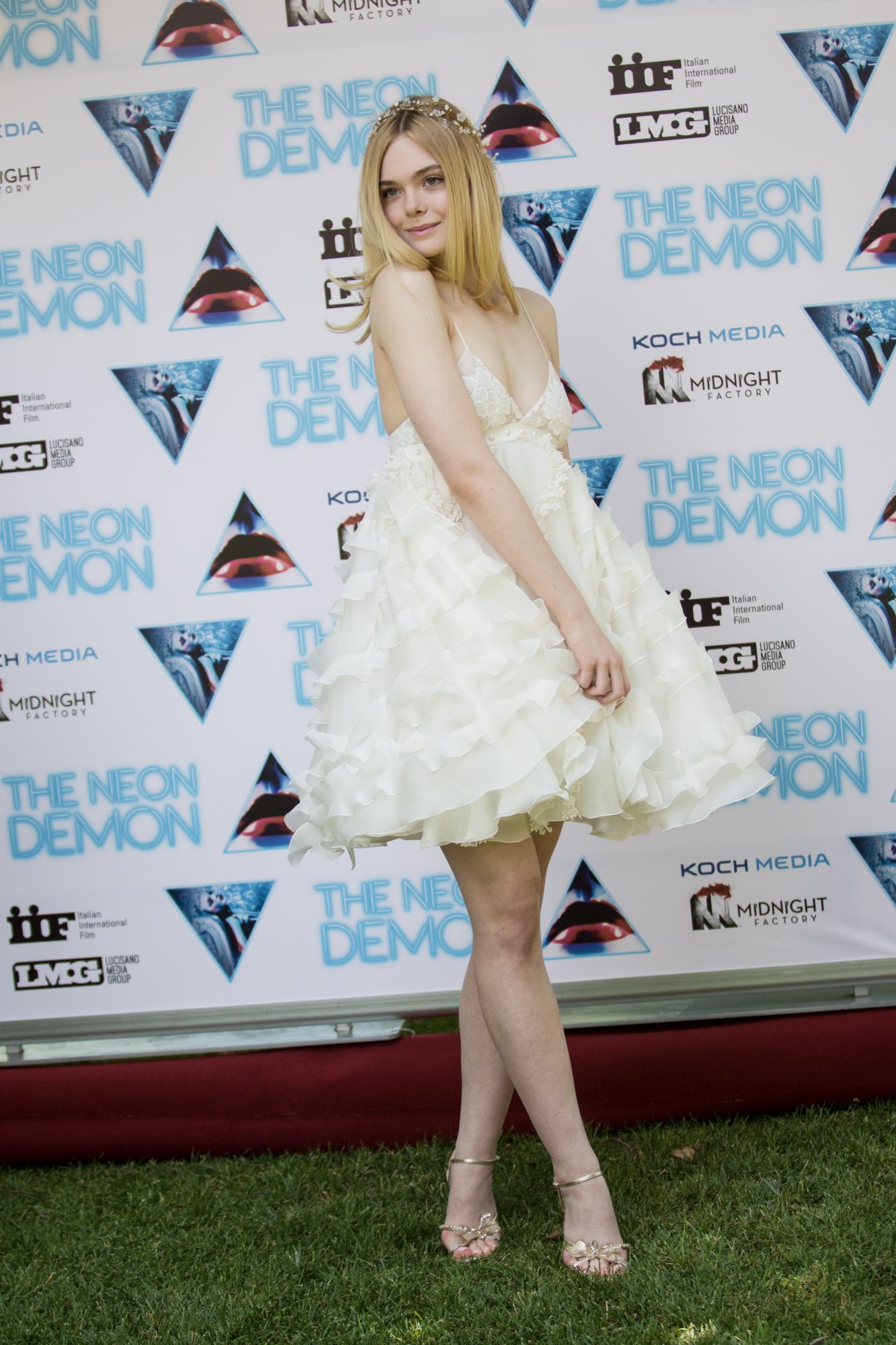 This is yet another dress that proves Fanning is a vision in white who either never spills anything, or keeps a Tide pen handy. The shorter hemline paired with the stilettos and lace bodice make this a more mature evolution of her flower girl fashion.
82016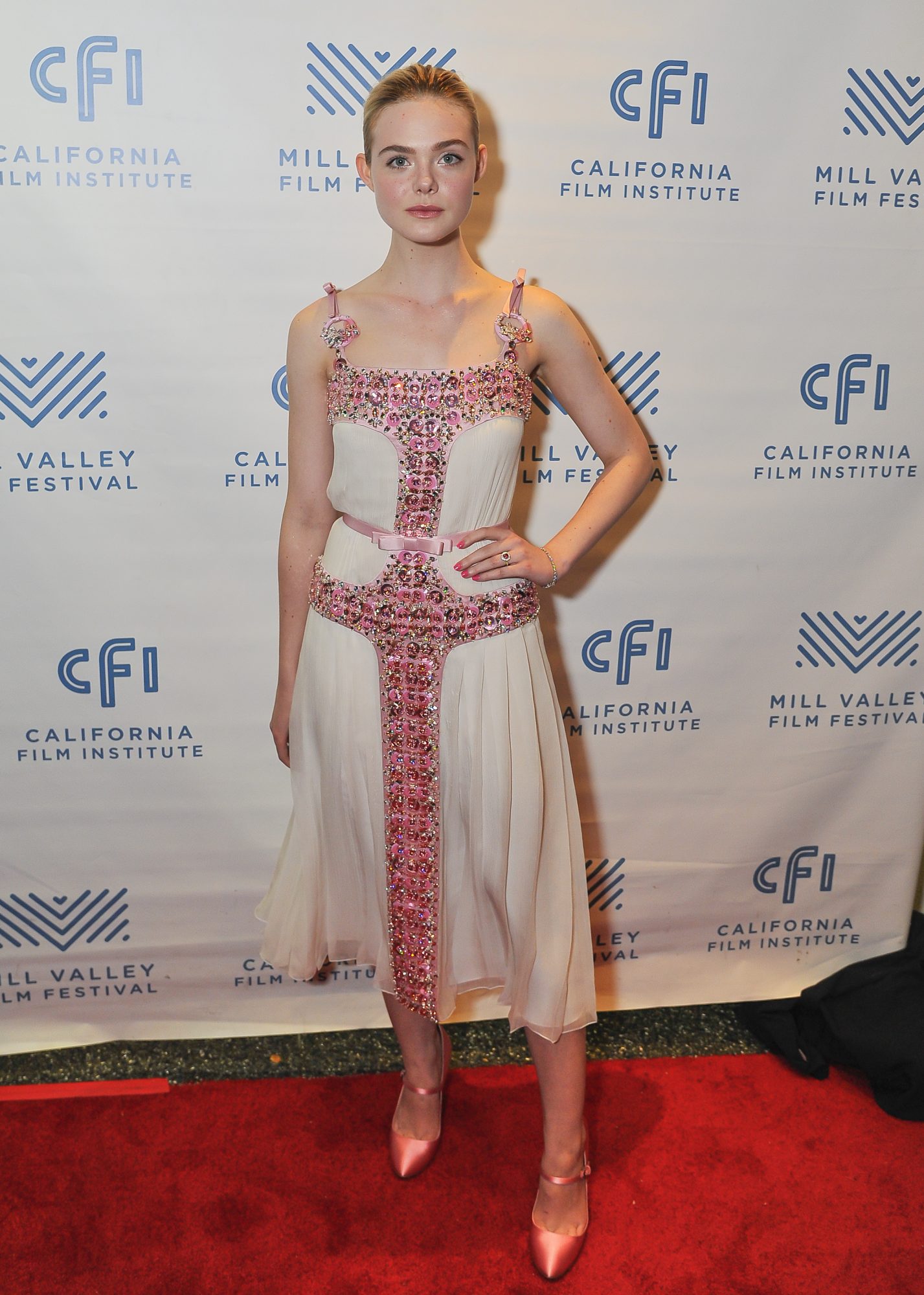 Fanning is crushing a bolder makeup look here with the winged eyeliner, shimmery eyeshadow, and tinted lip gloss. Plus, the pulled-back hairdo really makes her eyes pop.
92017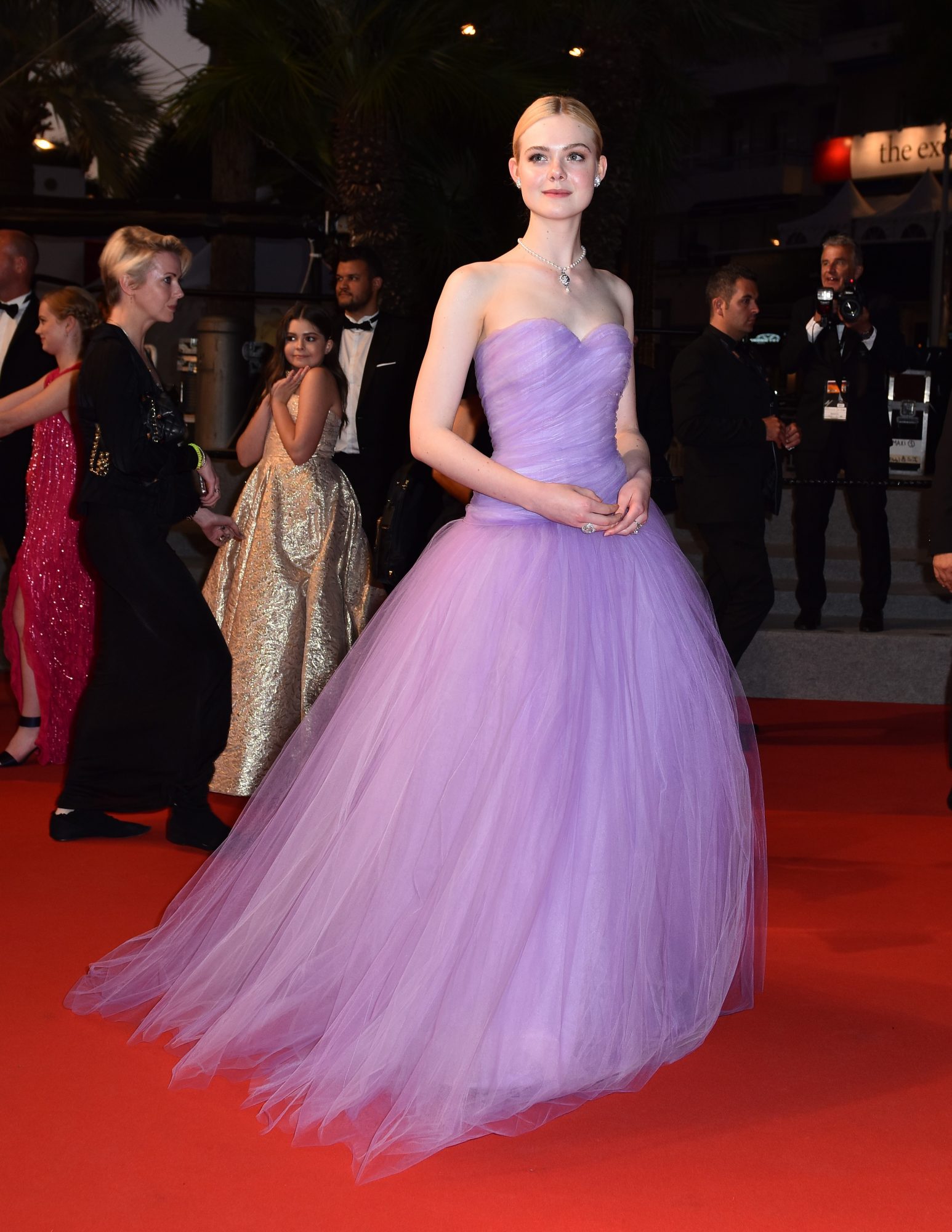 This flowing purple tulle dress paired with pulled-back hair and rose makeup makes Fanning look like a modern Cinderella, or perhaps more fittingly, given her role in Maleficent, Princess Aurora.
102017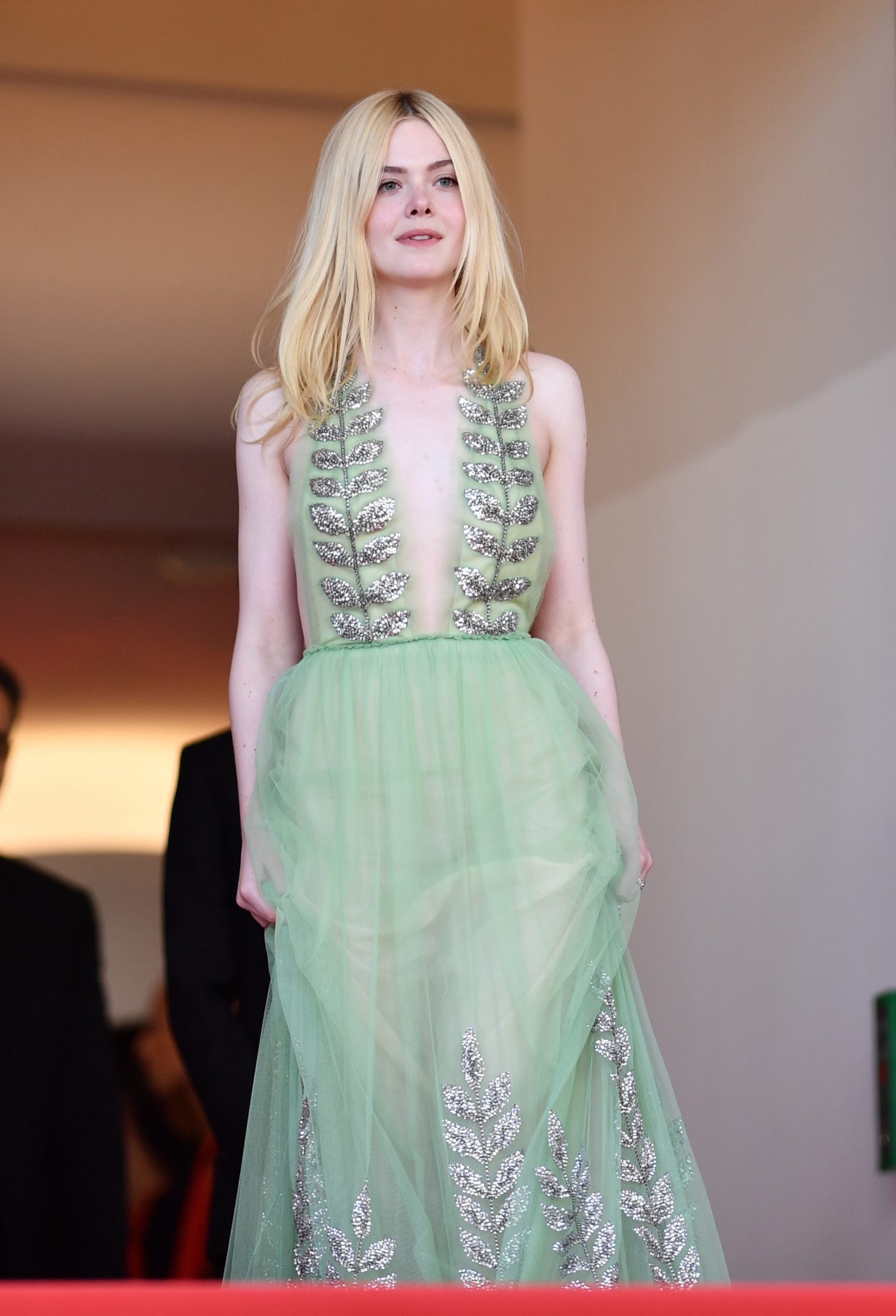 This low-cut green and silver fern dress taps into Fanning's love of high-end bohemian fashion, particularly with her straight center-part.
112017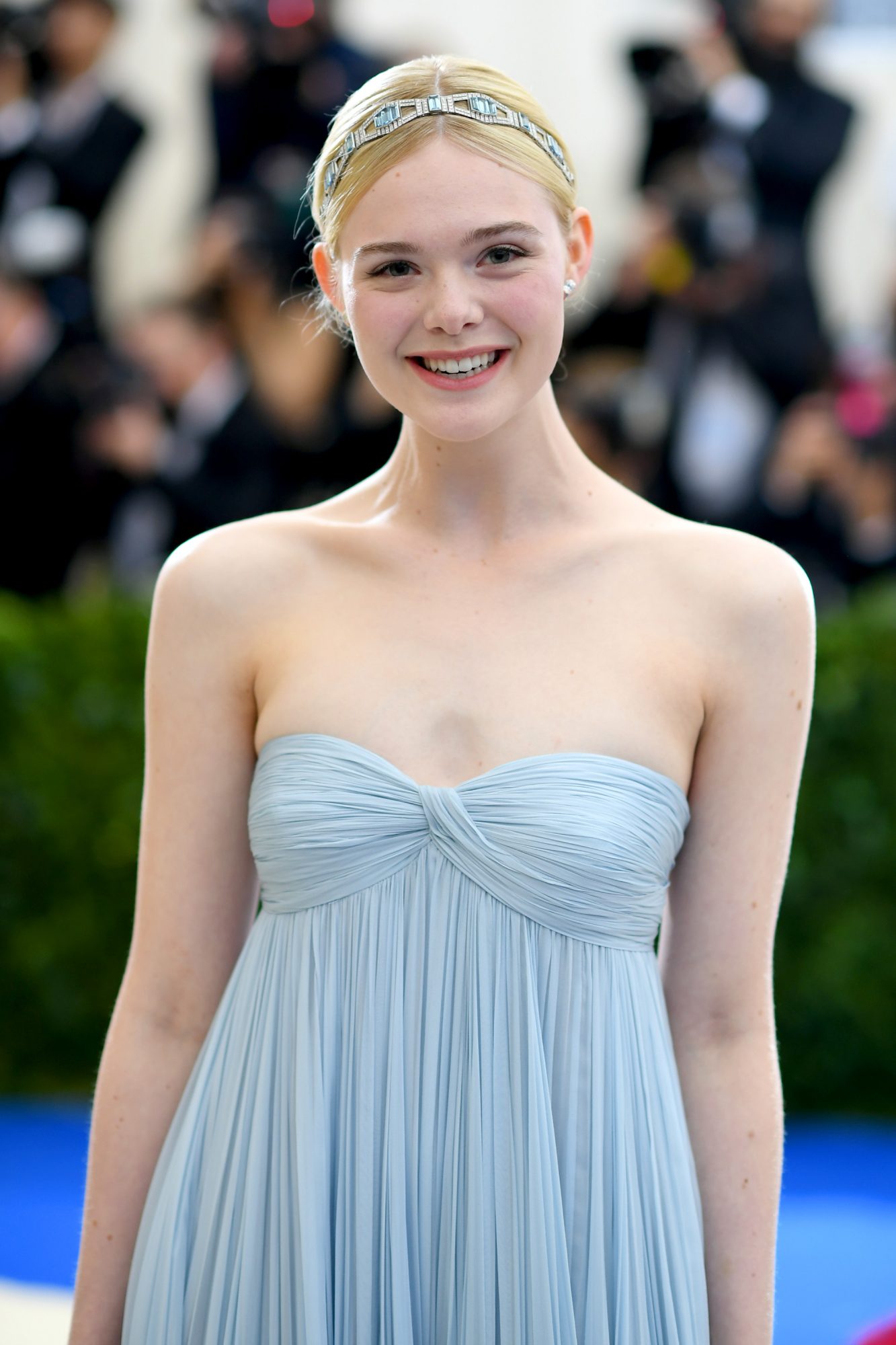 This dress is bluer than the sky, and Fanning's smile is even brighter than her jeweled headpiece.
122018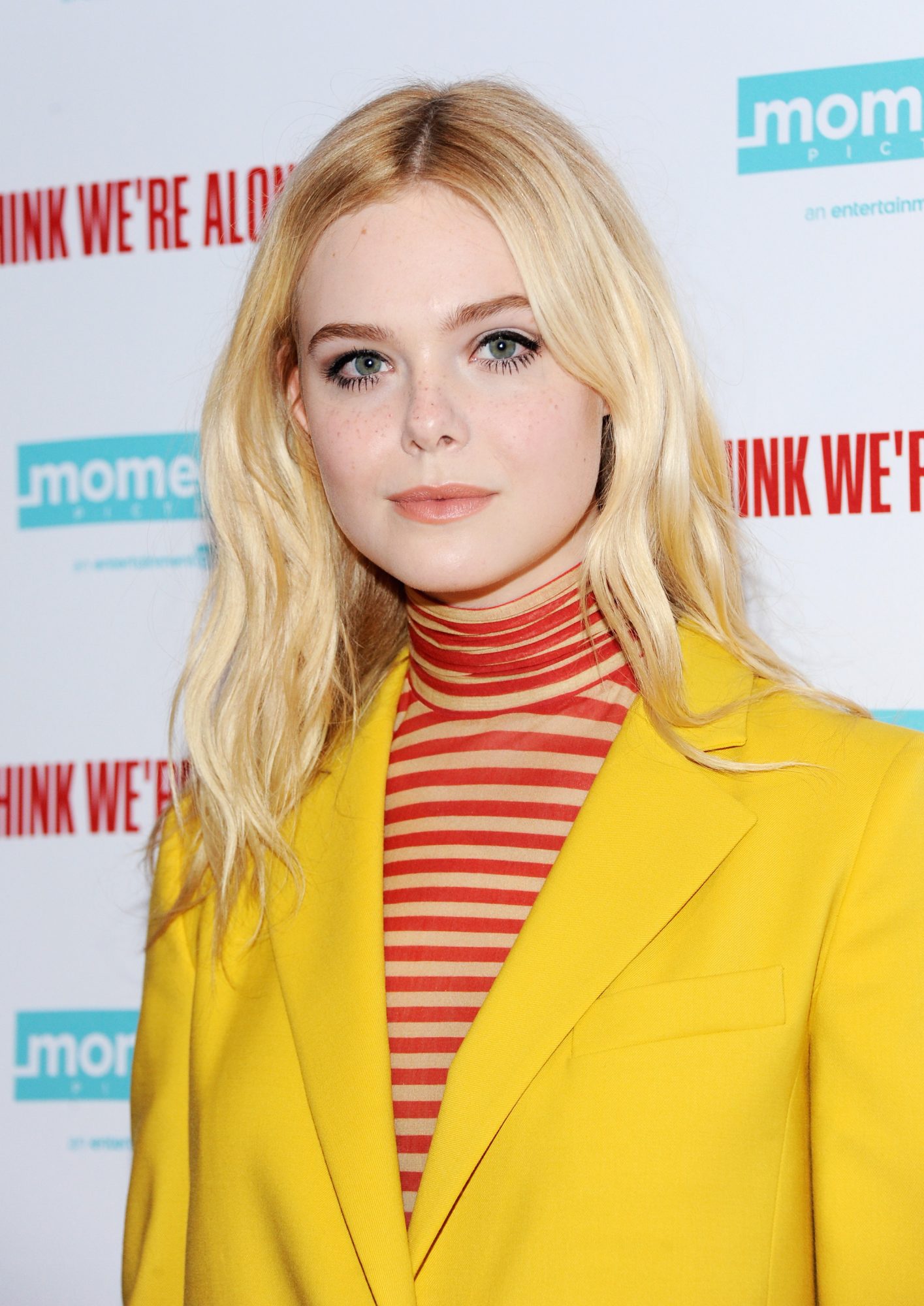 Hello, Twiggy, is that you?! This bold eye look is giving us full sixties glamour, complete with a bright yellow pantsuit.
132019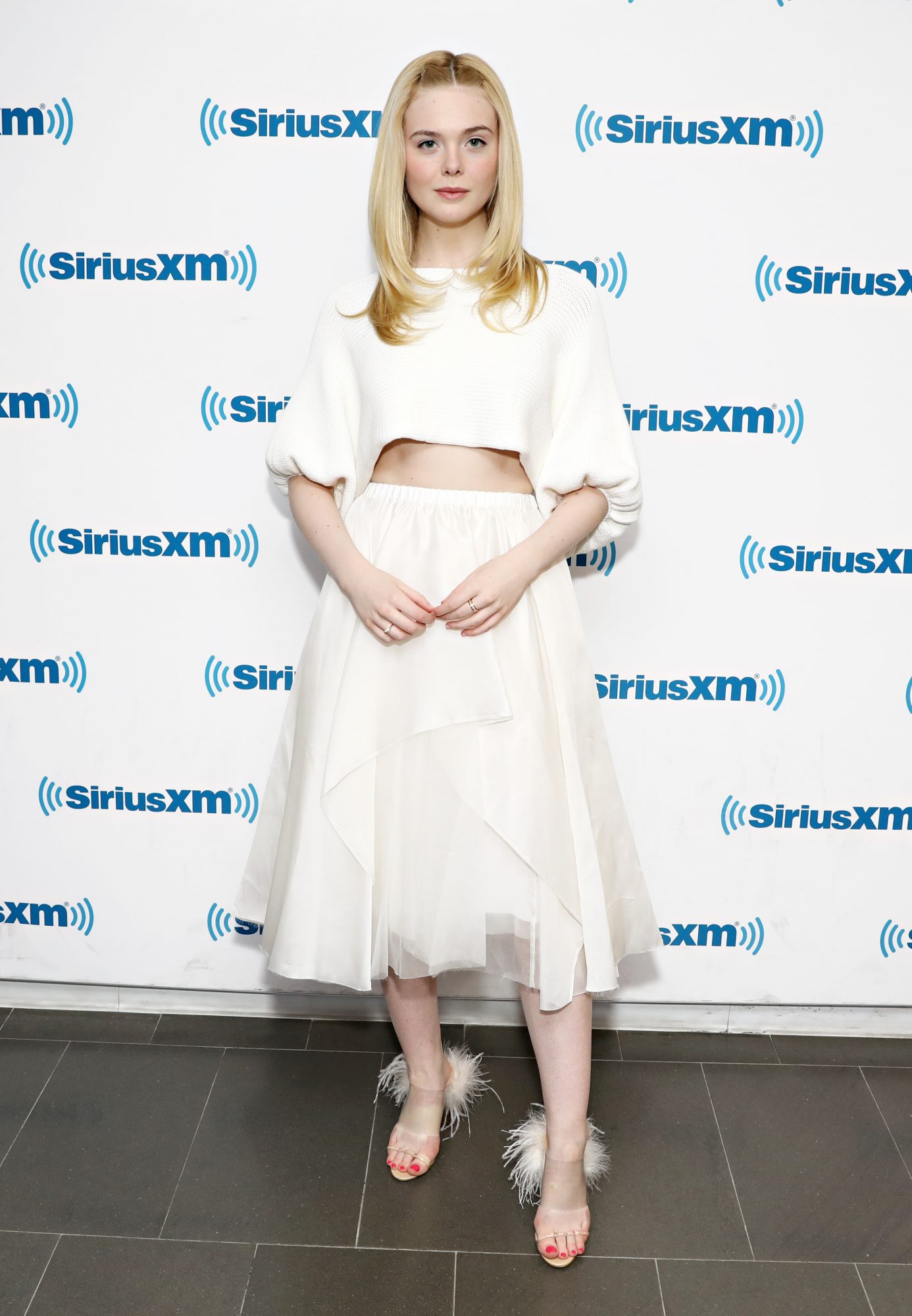 While it's impossible to tell from this photo, Fanning's hair is channeling the butterfly clip hairstyles of yore. The rest of the outfit also feels like an updated early-2000s look with the cropped three-quarter length sleeve top and clear heels.
142019
Our girl is serving us Pretty in Pink-meets-Legally Blonde with her winged eyeliner, and the hot pink monochrome makeup perfectly matches her headband.
152019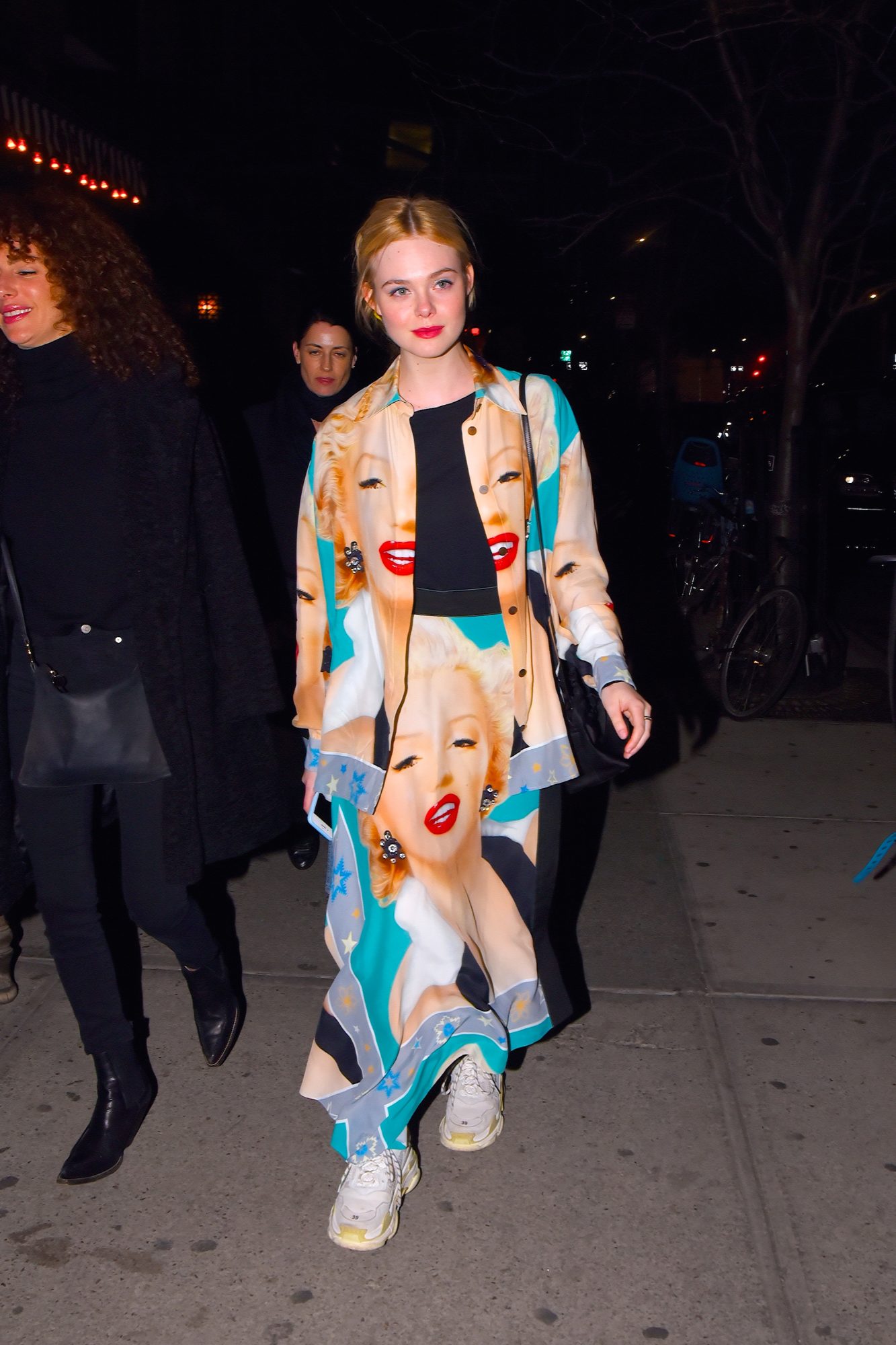 Sneakers with a Marilyn Monroe-themed graphic matching set is a casual Elle look we can get behind.
162019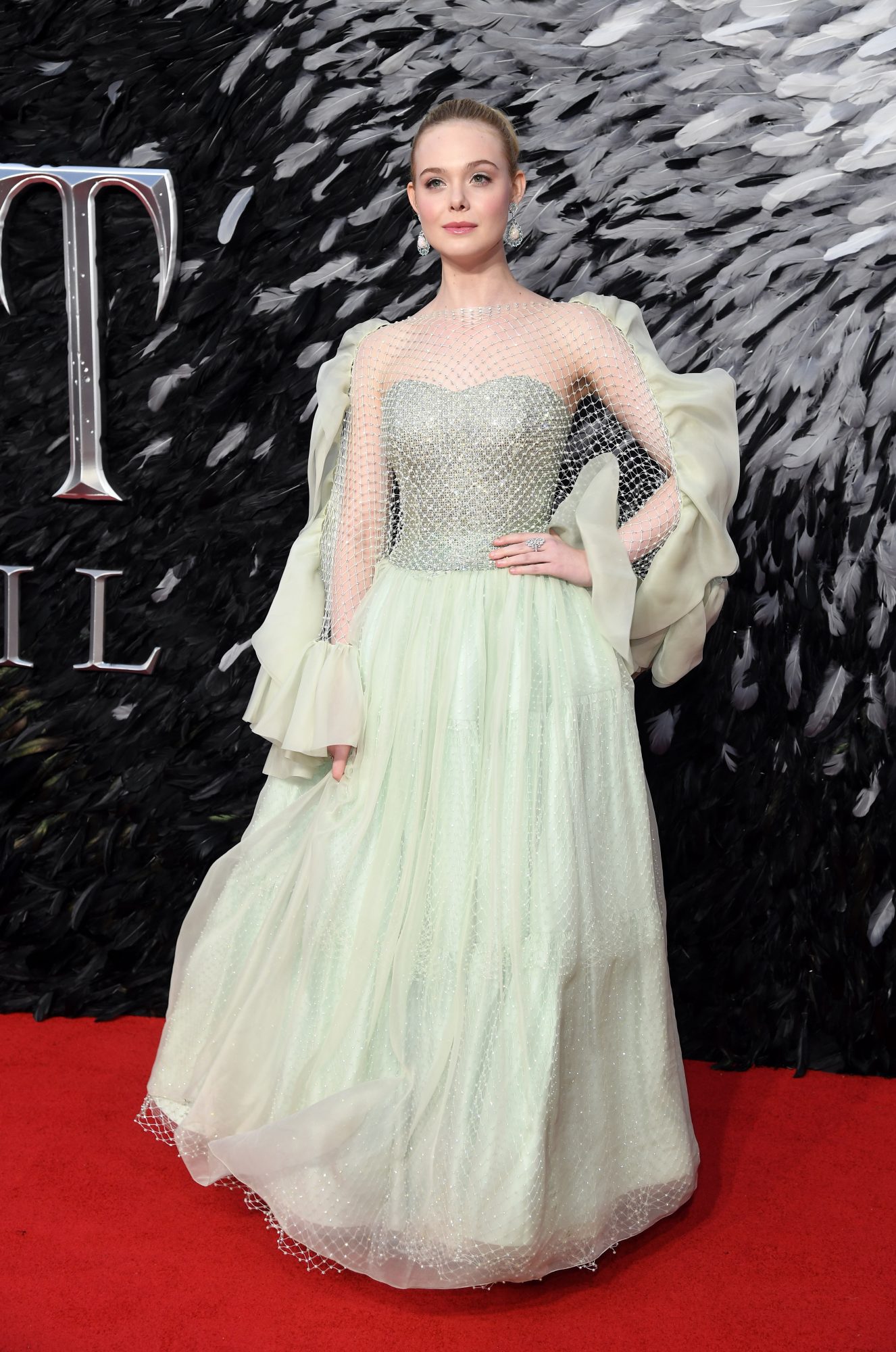 The Maleficent: Mistress Of Evil star wore an Armani Privé seafoam gown to the European premiere of the movie. Now, where can we buy a sheer diamond top?