Elle Fanning looked like a modern day Audrey Hepburn at the "Neon Demon" premiere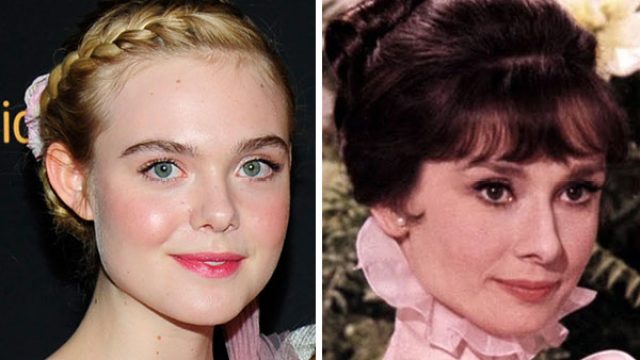 Young Aurora herself, Elle Fanning not only slays every role she's ever had, but she's slowly becoming an icon on the red carpet, too.
Fanning's latest film, The Neon Demon, marks her first collaboration with visionary director Nicolas Winding Refn. And while The Neon Demon takes an artistic look at the modeling world – full of sparkles, blood, and several OMG moments – Fanning's approach to the premiere, however, was a litttttle different.
Channelling some serious Audrey Hepburn vibes from the iconic My Fair Lady, Fanning was a pink-flowery dream in this A+++ look.
Here's a side by side of Fanning and Eliza Doolittle's (Audrey Hepburn) pink dress from My Fair Lady.
Fanning even had REAL flowers in her hair, which totally reminded us of Eliza Doolittle's flower girl background.
SO. PRETTY.
Keep on slaying, Elle!!!