Elizabeth Olsen got *this* advice from sisters Mary-Kate and Ashley, and it makes a ton of sense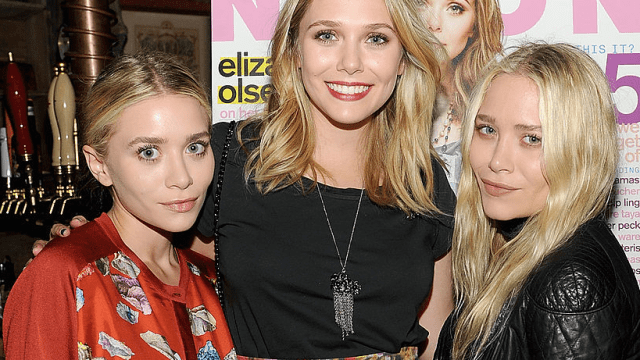 She's now a major movie star in her own right, but in a new interview, Elizabeth Olsen revealed what her sisters Mary-Kate and Ashley told her about fame, and their advice is hardly surprising. It truly makes a ton of sense.
When you're the younger sister to two of the most famous people ever, it's understandable why you'd turn to them for advice as you begin your career in the entertainment industry, and Elizabeth says her sisters gave her some pretty invaluable words of wisdom about handling intense public scrutiny.
Elizabeth is on the cover of Modern Luxury's September issue, and she revealed the solid piece of advice that Mary-Kate and Ashley gave her early on in her career.
She's in two movies out right now — Wind River and Ingrid Goes West — and she's starred in both indie films and major superhero blockbusters, but Elizabeth admits she's learned a lot about being open with reporters, all with a little help from her incredibly famous older sisters.
"They're very tight-lipped – notoriously so – and I was not caring what I was saying [in interviews] because I'd assumed no one would read it. That's when we'd have conversations. They'd say, 'You know, even if you don't think anyone's going to read this article, someone might pull the quote later for [something else].' It's all part of how you hope someone interprets you, and how they frame who you are and the work you do."
Of course, as her fame has grown in the six years since her first major film role, it's definitely easy to see how she might have trouble navigating the murky celebrity waters and keeping parts of her private life, well, private, so we love that Mary-Kate and Ashley have been there to support their baby sis.
Getting life advice from two of the most successful young businesswomen in the world? Just a normal day in the life of an Olsen.