Elizabeth Olsen is kinda fed up with people asking if she'll fill in for her sisters on "Fuller House"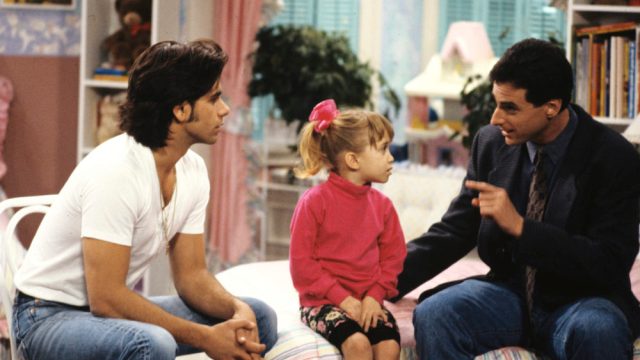 Dear Fuller House fans who think Elizabeth Olsen should fill in for her sisters as Michelle on the Netflix reboot: Elizabeth asks that you kindly CUT. IT. OUT. Yep, Elizabeth Olsen is pretty over people asking her why she's not jumping in where sisters Mary Kate and Ashley left off, and she told podcast host Danny Pellegrino as much when she appeared as a guest on his show Everything Iconic this week.
To recap: When Fuller House brought the Tanner family back to TV in 2016, there was one family member notably missing (okay, two, because R.I.P. Comet). With Mary Kate and Ashley Olsen too busy running their successful fashion empires to revive their childhood acting careers, Michelle was nowhere to be seen, though her name does come up on the series from time to time (the character is conveniently *also* too busy running a New York fashion empire to get into any nostalgic hijinks with her family).
The cast and crew have not been shy about wanting the Olsen twins to make a comeback.
They've even incorporated some (not very) subtle begging into Fuller House, which was just renewed for a fourth season.
So far, they've had no luck. But Uncle Jesse himself and some others have pointed out that there might be a way to get a Michelle that's at least genetically close to the original(s) to appear on Fuller House — the twins' real-life younger sister Elizabeth Olsen is a talented and sought-after actress, after all. Spoiler alert: Elizabeth is going to pass, thanks.
"That was weird, because it was also like, 'Leave me out of this. This has nothing to do with me' ... And then I had to answer questions about it immediately after. I was doing press, and I was like, 'I don't know what anyone's talking about. Stop talking to me about this.'"
As much as we'd love to see Michelle, Stephanie, and D.J. together again as adults, making up adorable songs to trick their dad into thinking they hadn't busted a closet rod through his bedroom wall, we kind of see where Elizabeth Olsen is coming from with this. Living in your older siblings' shadow is bad enough when you're not even famous. We can't imagine what it would be like when your siblings are the actual Olsen Twins (How the West Was Fun? To Grandmother's House We Go? Our Lips Are Sealed?!), and when you've got your own successful acting career that actually has nothing to do with Aunt Becky or Kimmy Gibbler.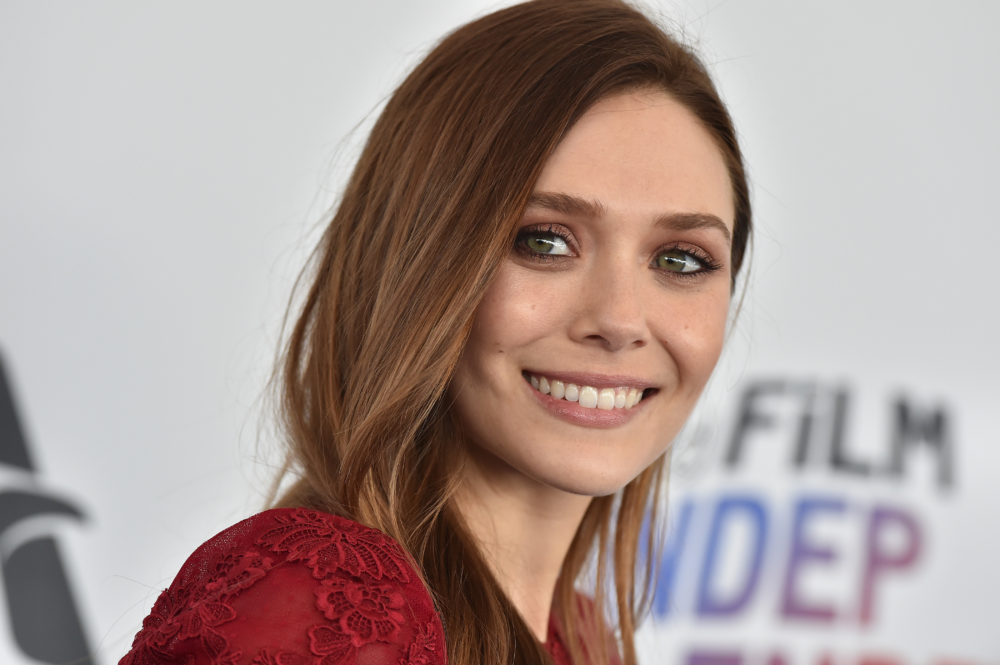 Of course, Elizabeth, being the classy professional she is, said growing up with her famous sisters never bothered her and she generally doesn't mind answering questions about them. "They're brilliant and I love them," she said. "If I didn't feel that way maybe it would be annoying [to talk about them], but it's really not that annoying."
Now, that's the kind of heartwarming Tanner family-style love we like to hear.