Elizabeth Hurley's latest bikini pics remind us why we love leopard print
It can be easy to forget that actress Elizabeth Hurley is 51 years old. She's been a staple on our movie screen for several decades and is currently wowing us in E!'s The Royals —  yet somehow seems utterly ageless. And Hurley's latest bikini pics only go to further prove our suspicions she's using some form of gypsy/elf/vampire magic to stay forever young. (Okay, we're only partially kidding).
But seriously, this latest photo of Hurley on a beach in a leopard-print bikini is a.) making us crave summer REAL bad, and b.) reminding us that we LOVE leopard-print swimwear.
Take a look:
"Meeeoooww" is right, girl! Combined with the over-sized sunglasses, the look is '70s chic perfection. And here she was in the same outfit earlier this month, dancing like the goddess she is:
If you're anything like us, you're probably currently thinking just how much you freaking love leopard print (or perhaps realizing how much you love it right now for the very first time). Either way, we've got you covered. Keep scrolling for some super affordable leopard-inspired beach wear (you're welcome!).
This Leopard print bikini top and bottom from Forever 21 for $37.80.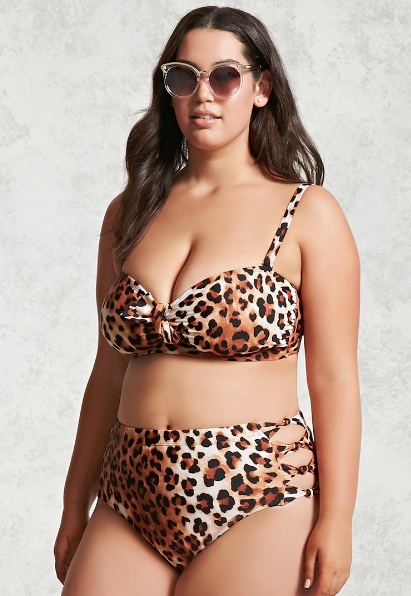 A leopard print triangle bikini top and bottom for $20 (each).
If you're not into two pieces, there's always this Bare Back One Piece for $46.00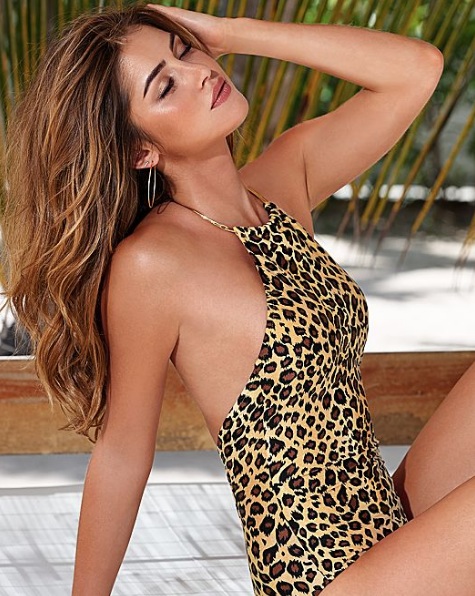 And this Leopard Print Side One Piece for $74.17 is for all you ladies who love a retro-flair and a supportive bust.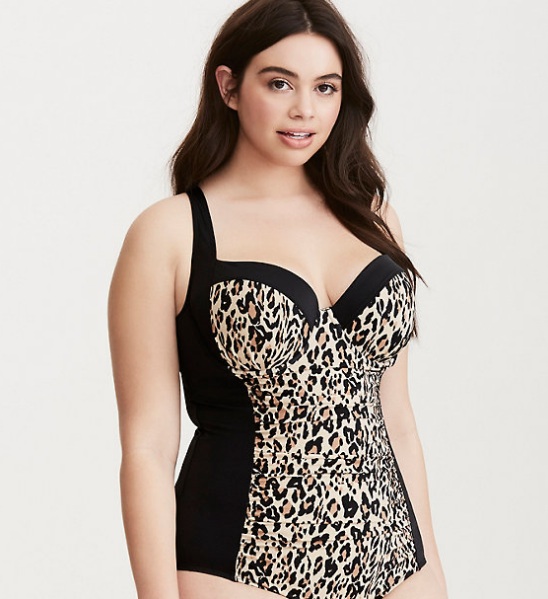 Happy hunting!