Elizabeth Gilbert is super honest about divorcing her husband and starting a relationship with her best friend
Earlier this month, Elizabeth Gilbert, the author of the incredibly popular book, and movie, Eat, Pray, Love, made waves (and got a whole lotta love) with her announcement that she's started a relationship with longtime best friend Rayya Elias, a fellow author. And this week, Elizabeth Gilbert took to Facebook Live to elaborate on what's going on in her life and soothe worried fans who feel like she's upended her life.
On Facebook Live, Gilbert explained,
"Now I've just left another marriage, it's starting to look irresponsible and people are saying I'm having a midlife crisis, and 'What is she doing?'"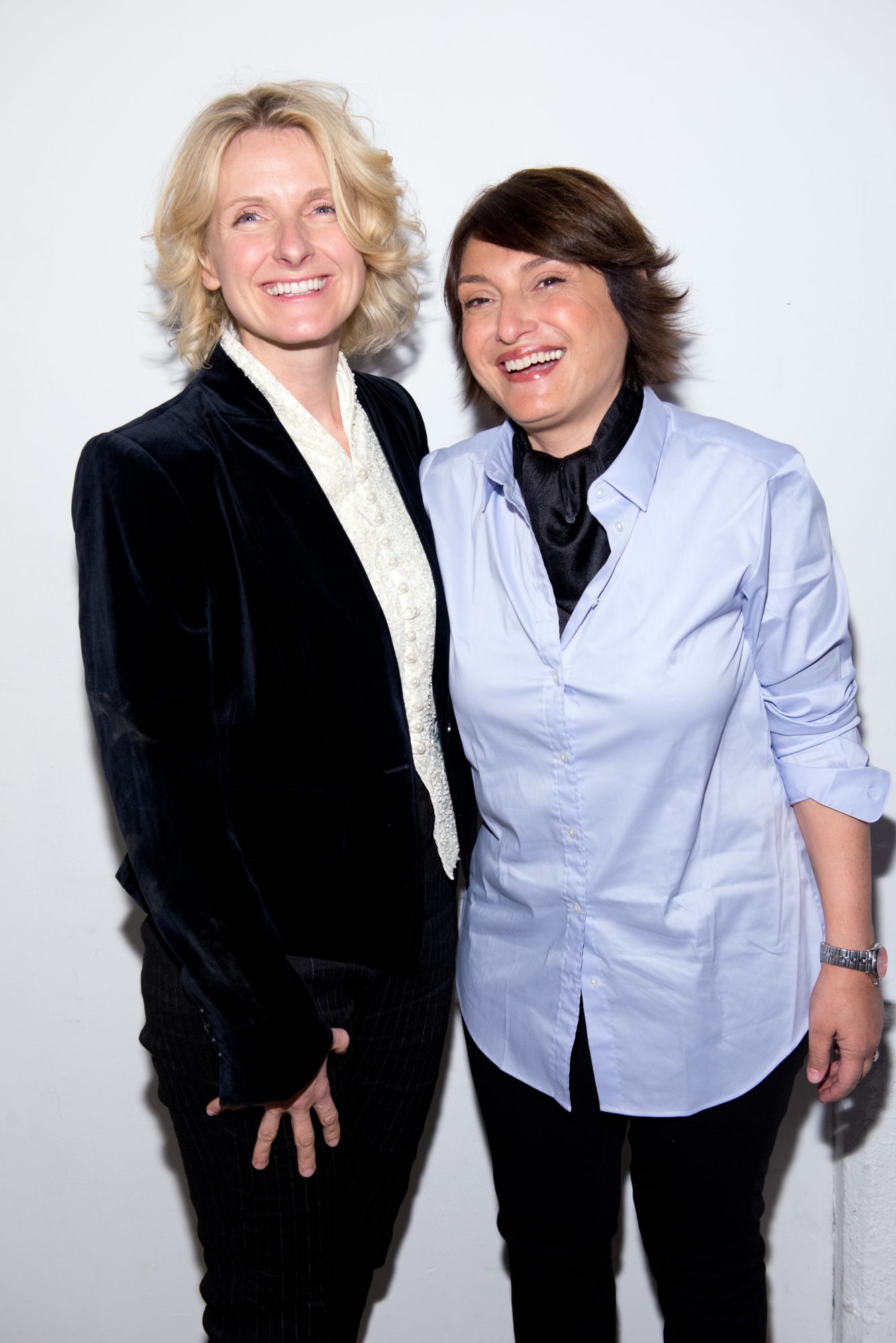 But, she says, she's just doing what works for her, and that there's no need to freak out.
"All I'm doing is telling the truth, again, and again, and again. In a way that says, 'This isn't working for me, I have to do this now,'" she said.
While we know it's fun to speculate on celebrity relationships, we should probably just trust Gilbert when she says all is chill in her romantic life. We're sending her so, so much love, always. Plus, major props for her honesty. We're sure this isn't easy to talk about, like, at all.
ICYMI, Gilbert divorced Jose Nunes, her husband of nine years, after coming to the conclusion that she was in love with Elias.
The fact that Elias came down with pancreatic and liver cancer forced Gilbert to recognize her true feelings, and to act on them. It's so, so sad, but Gilbert promises to stick by Elias no matter what. If nothing else, it's a reminder that, sometimes, love truly is real.