Elizabeth Banks wearing Gigi Hadid's Tommy Hilfiger collab is an awesome mashup of girl power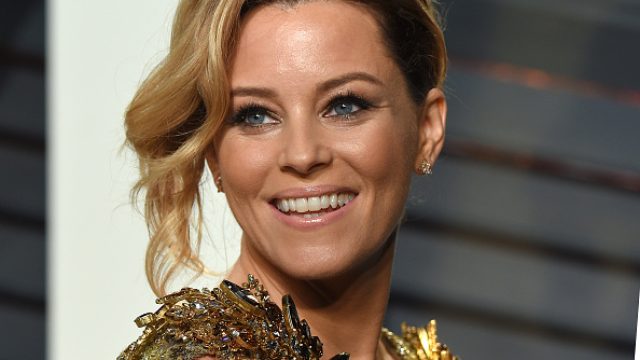 What do the Power Rangers movie and Gigi Hadid have in common? Seemingly nothing at first. That is until today, when Elizabeth Banks wore a TommyxGigi two piece set, namedropping her excitement for Power Rangers and love of primary colors in the same post. The actress and director looks stunning in a coordinating set from Gigi's Tommy Hilfiger collaboration, a primary masterpiece in Hilfiger's signature patriotic pattern. The set looks perfect on Banks, who will be playing Rita Repulsa in the new Power Rangers movie. Even though she's a villain in the film, she looks pretty good to us.
Banks chose to wear her shoulder length hair in messy waves, adding a playful touch to the look. And by pairing the look with red platform sandals, she's elevating the outfit to be a bit more elegant, literally. One thing we really appreciate about this look is the possible allusion to Power Rangers themselves. Red, yellow, blue and black were all present in this look; the only Power Ranger color missing was pink. Whether this was purposeful or just for aesthetic reasons, we're into it.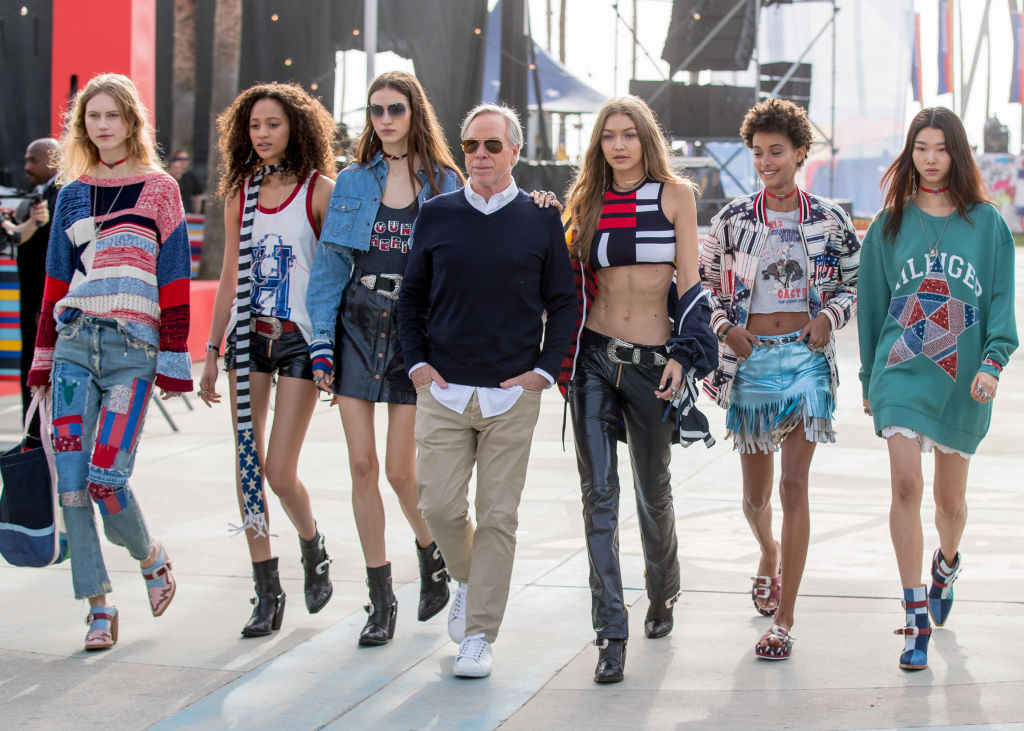 And in case you wanted to snag the set for yourself…