Elizabeth Banks just re-wore her dress from the 2004 Oscars after party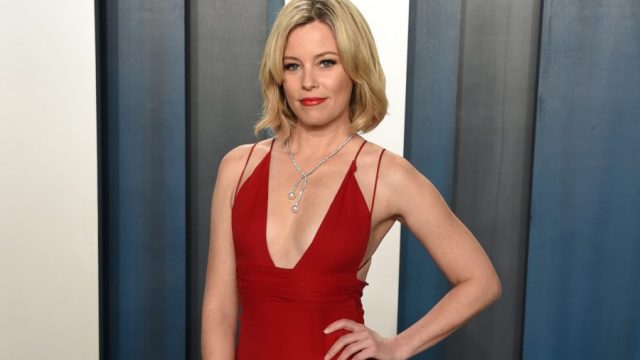 A classic red dress is a timeless look. And at the 2020 Oscars, Elizabeth Banks proved this fashion rule to be extremely true. The Charlie's Angels director showed up the this year's Oscars party in the red dress she originally wore to the same event in 2004. Banks posted a photo of this year's look along with a throwback of herself in the gown 16 years ago writing, "It's gorgeous and it fits…so why not wear it again?!" But her recycled ensemble wasn't simply an act of convenience—it was a conscious sustainability effort.
Banks explained that she chose to re-wear her Badgley Mischka gown to bring "global awareness to the importance of sustainability in fashion and consumerism as it relates to climate change, production & consumption, ocean pollution, labor & women." She also announced that she partnered up with RAD, AKA Red Carpet Advocacy, a group that aims to change the conversation on the red carpet, in support of the New Standard Institute which aims to help brands achieve "measurable sustainability efforts."
Banks wasn't the only star to make sustainability a priority on the red carpet tonight. In similar recycled fashion, the black fabric from the gown Saoirse Ronan wore to the BAFTA's last weekend was repurposed for the peplum detail on her Gucci gown for tonight's show.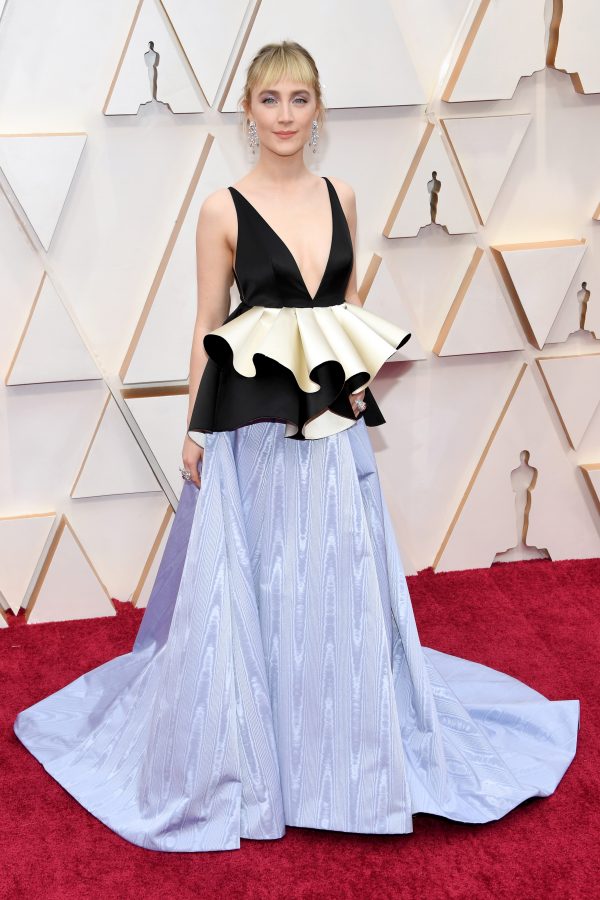 Kaitlyn Dever partnered with another red carpet advocacy group, Red Carpet Green Dress, for her environmentally conscious gown. She stunned in a "completely sustainable" and very glam Louis Vuitton gown.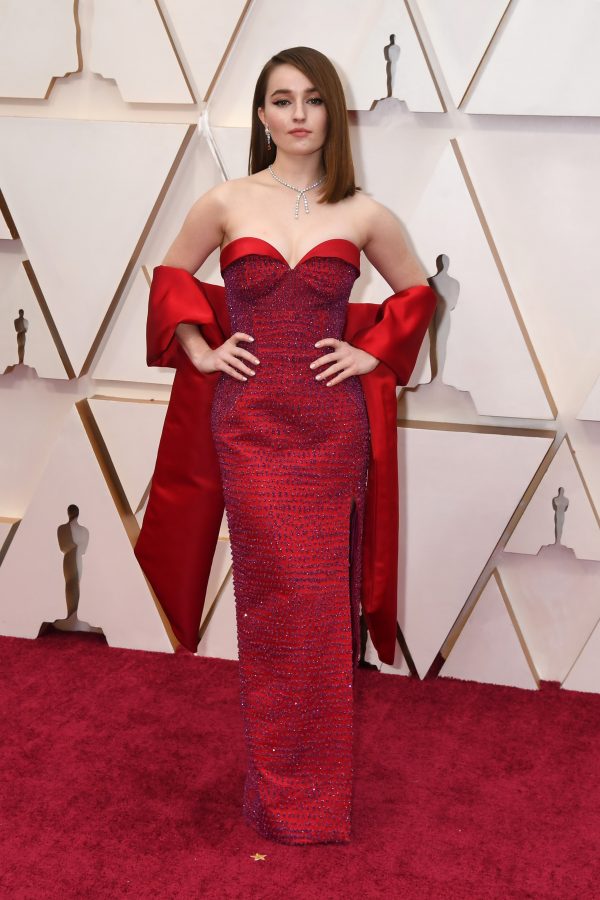 In her red-carpet interview with E! News, the Booksmart star also offered some tips for others to get in on the sustainability trend.
"It's just a matter of letting it be a part of your lifestyle and getting used to it," she said. "With fashion you can maybe think a little bit before you buy something brand new and I think you can also support vintage. I think that's really, really important. And also look into the brands that you're supporting."
From head-to-toe sparkles to some major statement necklaces, we were drooling over a lot of trends on the 2020 Oscars red carpet, but sustainability definitely takes the award for biggest fashion statement of the night.