Elizabeth Banks's dress at the 2017 Met Gala is giving us a beautiful headache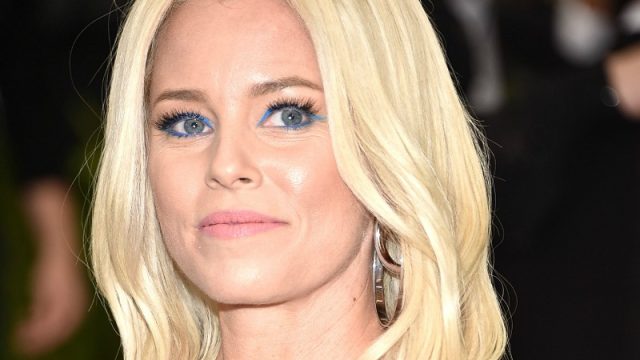 Today is the day I've been looking forward to all year long: the 2017 Met Gala, when gorgeous, famous humans come together and drape really weird stuff on their bodies. This year's theme is "Rei Kawakubo/Comme des Garçons: Art of the In-Between," and if you want to read more about it, you should. But for now, let's talk about Elizabeth Banks's dress, which seems to be inspired by one of those optical illusions that hurt your brain, and you're not sure why you stare at them, but you do.
The Pitch Perfect actress and producer is wearing a simple column dress by Michael Kors that makes her look uh-mazing. Obvs there's never a moment in her life when she doesn't, but the no-frills aspect of this look is bizarrely refreshing, especially at the Met Gala.
Not to say that Banks's dress is plain — the pattern (checkers and circles) makes it look like it's moving, which is very exciting and also makes me want to reach for an Advil.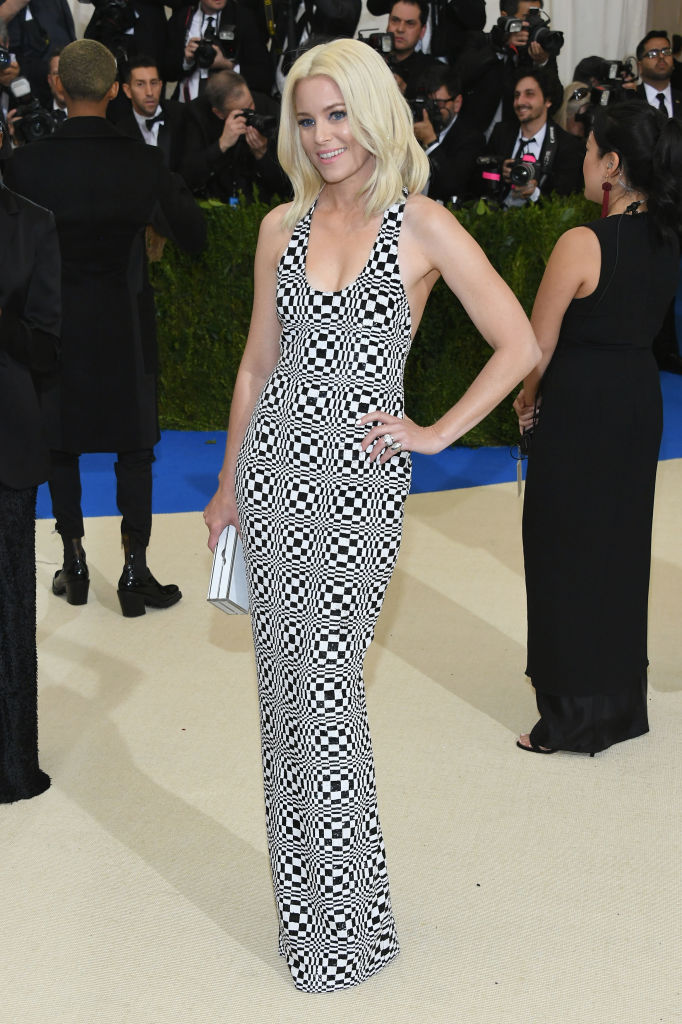 Banks tied the ensemble together with some blue eyeshadow and a barely-there pink lip. The makeup is subdued Barbie, and feels even more so because of Banks's platinum blonde hair. Optical Illusion Met Gala Barbie? Sure.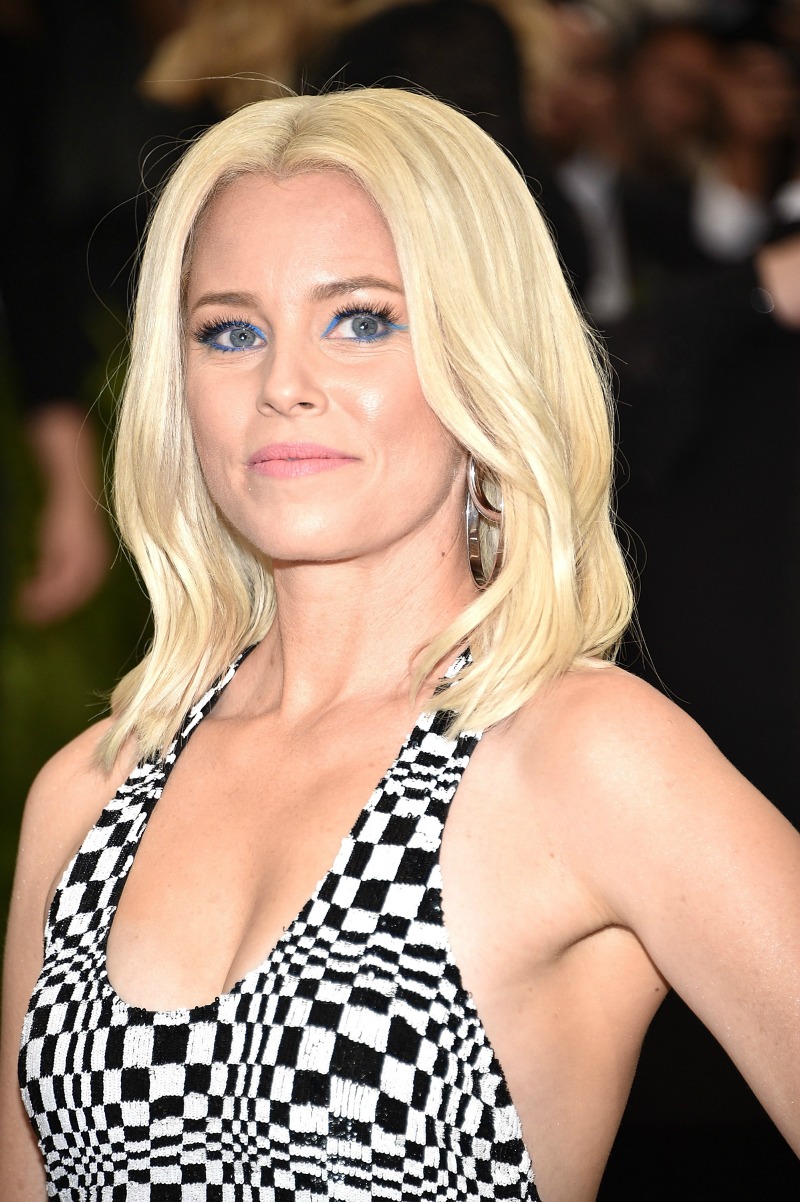 Whether we like it or not, we won't be able to look away from Elizabeth Banks dress. But spoiler, we like it!