Here's why Elisabeth Moss won't reveal who she's dating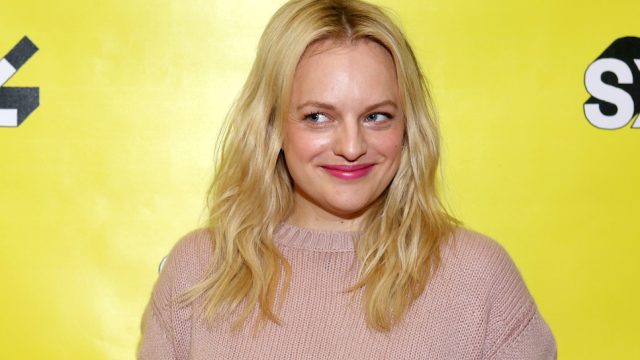 The Handmaid's Tale star Elisabeth Moss is one of those Hollywood A-listers who churn out fabulous work and then otherwise, stay relatively under the radar. The actress prefers the private life, and point-blank told Marie Claire that moving forward, she'll no longer talk about her romantic relationship or identify the person she's dating.
"I learned you just don't talk about it," she told the publication. "Who really gives a shit whether or not I'm dating anyone? I hate to put that importance on it. I cringe a little."
The topic came about when she said she'd been attending Raptors and Maple Leafs games in Toronto—where she films The Handmaid's Tale—with "a special someone" but added that "he shall remain nameless."
Moss was previously married to actor Fred Armisen. They divorced in 2010 after eight months, and she famously went on to call the relationship "extremely traumatic." In the aftermath of the divorce, the two of them often appeared in tabloids, and Moss told Vulture in 2014 that "it sucked."
"I always knew that the stuff that you read [in tabloids] is not true, but when I was in the situation and you really, actually read things that you apparently said or did that are 100 percent made up…It's just the strange, simple thing of, that's your heart they're talking about, and it just…it sucks, she said at the time.
Perhaps it was the fallout from her marriage and the ensuing tabloid nightmare that helped Moss readjust how much the public knows about her dating life.
Looking ahead, she's happy in her new relationship and said that she would definitely like to have children in future.
"I'd like to have that experience of loving something more than you could ever possibly love anything other than yourself," she added.
You can read the rest of Moss' Marie Claire interview here.