Elisabeth Moss had a secret symbol on her dress at the "Handmaid's Tale" premiere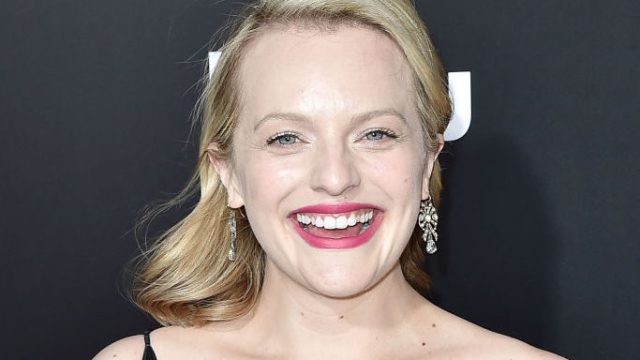 The first three episodes of The Handmaid's Tale are now available on Hulu and the world is freaking out. Last night, the stars of the show attended the series premiere at the Cinerama Dome and all can be labelled "best dressed." But Elisabeth Moss incorporated a sneaky symbol into her outfit that fans of Margaret Atwood's classic dystopian novel will recognize.
Moss wore a beautiful black Miu Miu number with green, gold, purple, and black beaded detailing. If you look closely, you can see that the dress is actually covered with beaded birds. Does that symbolism ring any bells, Atwood lovers?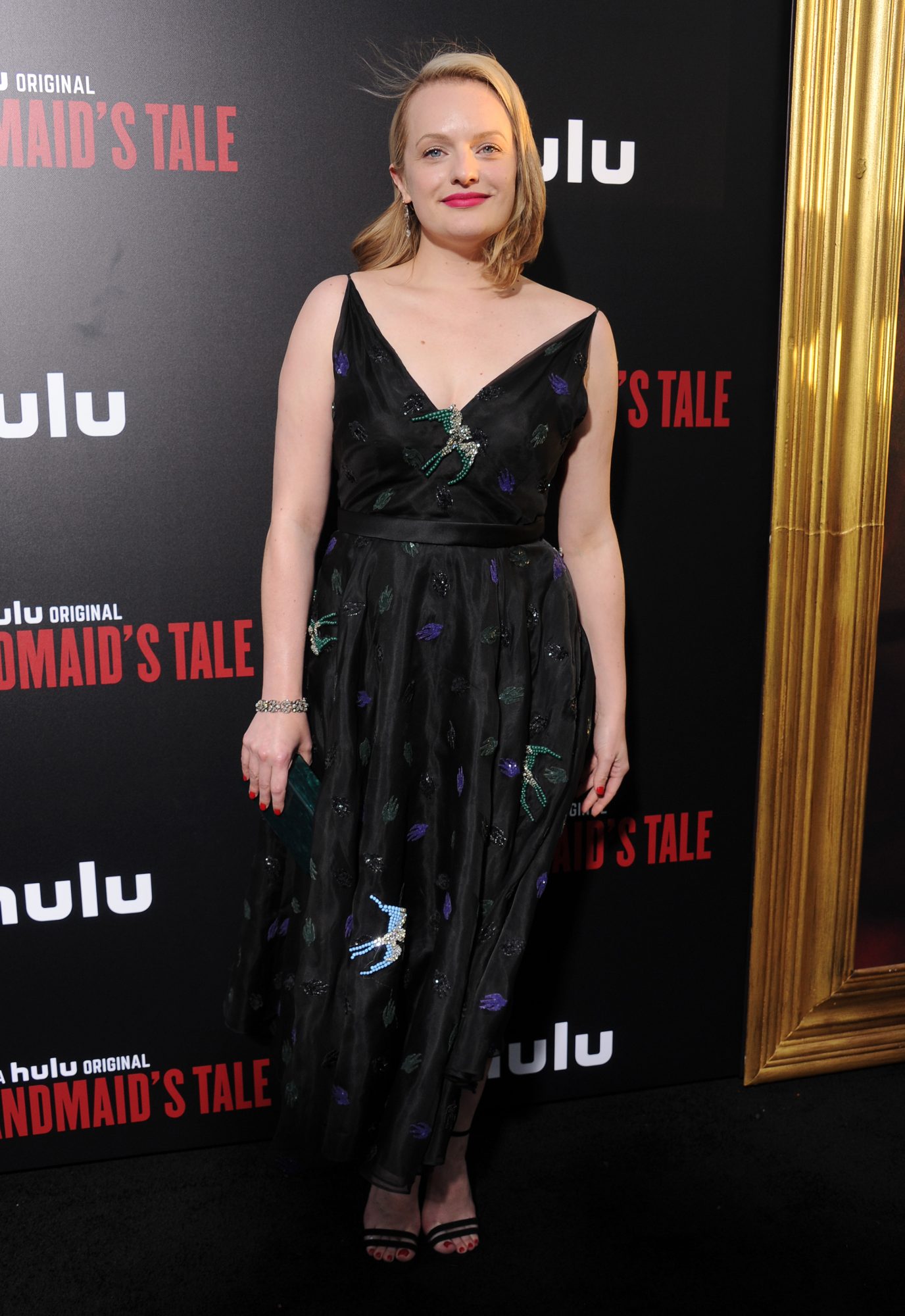 In the 1985 novel, Offred, played by Moss in the Hulu series, is assigned to be the concubine to "the Commander." You might remember that the Commander often dresses Offred in a bird costume. And Offred's friend Moira, played by Samira Wiley, is similarly costumed like a bunny.
According to Tower Notes, dressing Offred and Moira in animalistic costumes is symbolic for the way the women in the novel are pursued and hunted by the men in charge. These costumes make the women desirable and valuable because the idea of the chase is exciting to their male counterpart.
And Moss payed homage to Atwood's clever symbolism by wearing her version of Offred's bird costume.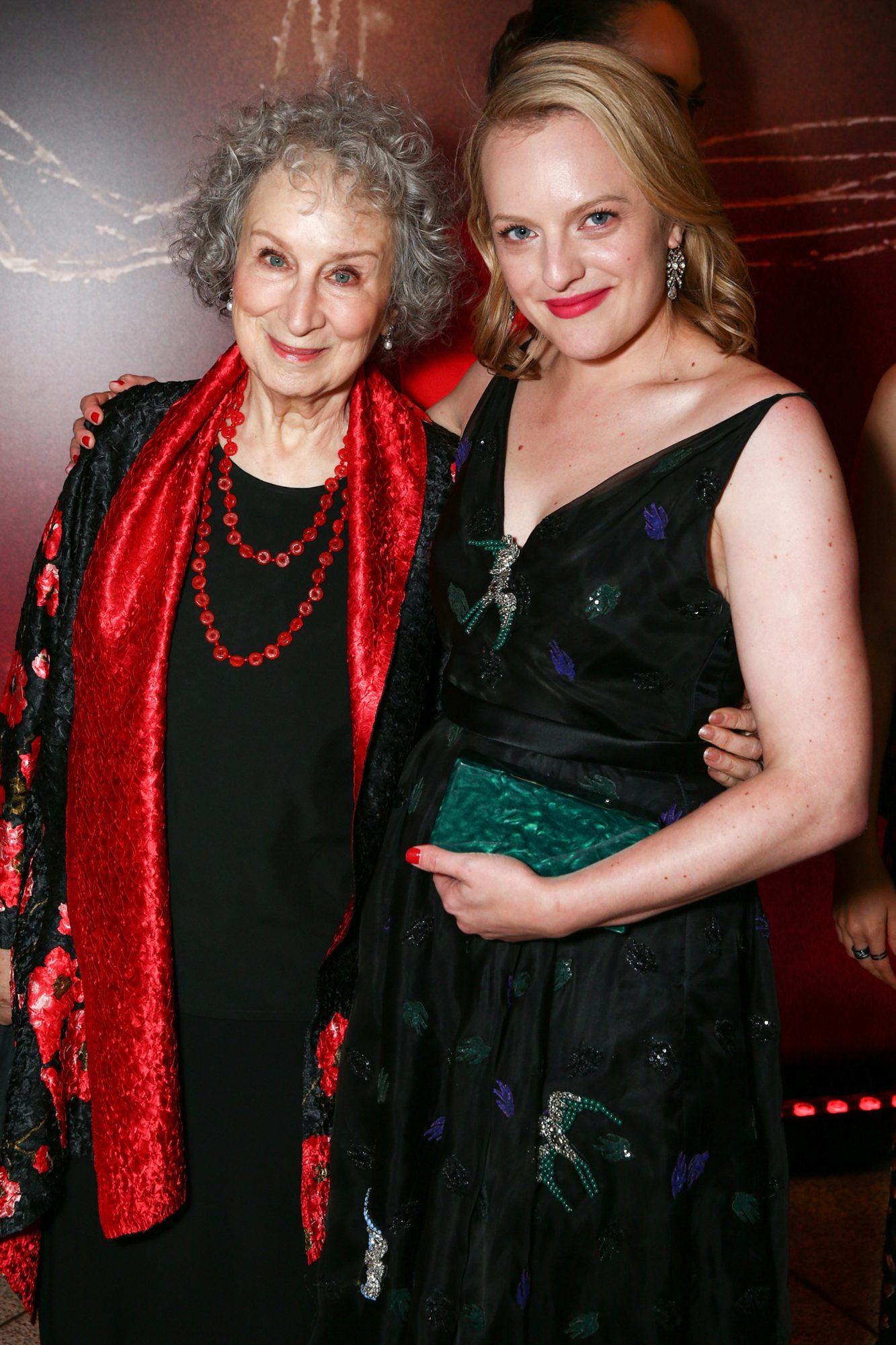 Moss often likes to make subtle statements with her red carpet fashion. According to WWD, she and her stylist, Karla Welch, prefer to use clothing from socially conscious designers for red carpet events. During Moss' Handmaid's Tale circuit, she has worn mainly female-led labels and has chosen designers who have a political viewpoint similar to her own.
"I was going to ask you if I could wear Planned Parenthood and ACLU pins with my outfits," Moss said to Welch during their interview. Welch replied, "Wear them with everything. I never tend to over-accessorize and we are definitely going to wear our politics, between the theme of the book and the political landscape."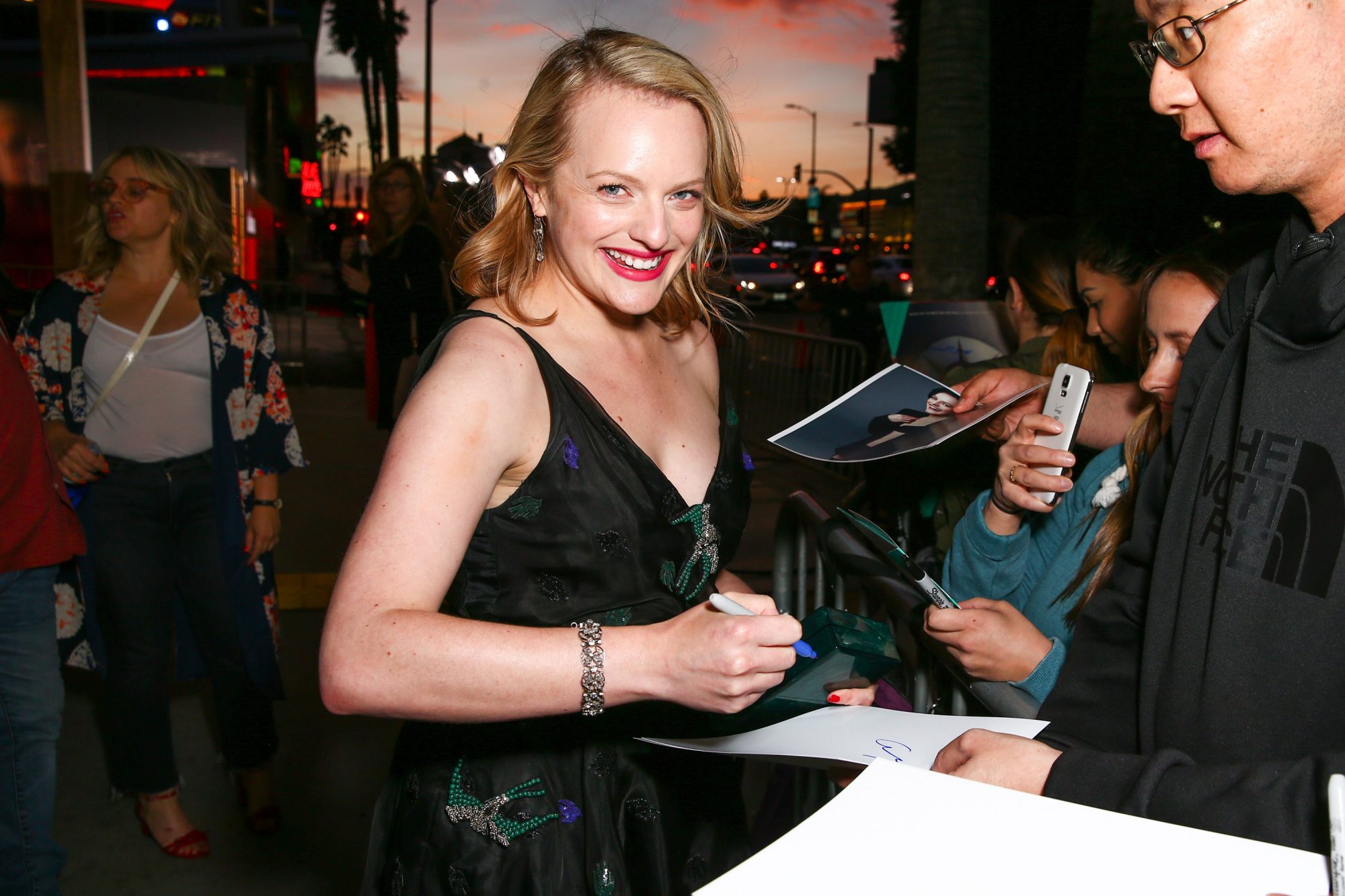 Welch continued, "If you have a voice and you want to use it, this would be the time to do. With the platform that Lizzie has and the amount of outreach and visibility, to not wear something would be a disservice. We're saying it's sad if people are apolitical these days."
So in her Miu Miu dress with symbolic bird accents, Moss is expressing her love for the book while making a political statement. That's our kind of fashionista!