Elisabeth Moss just paired a ball gown with a leather jacket, and we are ALL about this
Of course, we're all still raving over Elisabeth Moss' performance in The Handmaid's Tale, but the gal's fashion skills also deserve a shou-tout! The stunning actress rocked a ball gown with a leather jacket at Cannes and we are living for it! In addition to looking like a biker Cinderella, Elisabeth once again showed us her incredible sense of style.
This isn't the first time the Mad Men alum spoke through her clothing. Hidden symbols and cheeky messages are in Elisabeth's repertoire. Even vintage throwbacks are welcomed. But this specific Cannes outfit takes the cake. In essence, we want to look like Elisabeth Moss every day!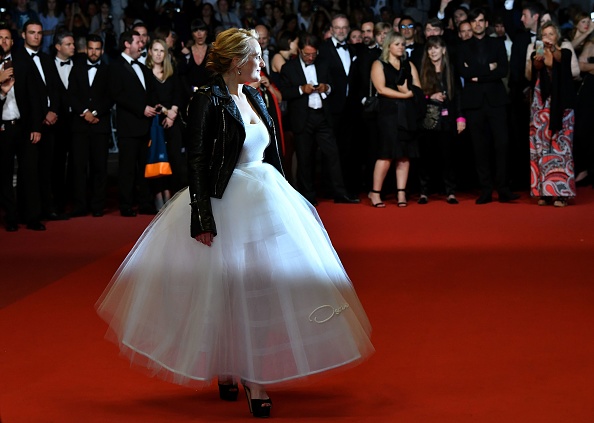 Elisabeth took everyone's breath away as she attended the Cannes premiere of her movie, The Square. The gorgeous gown looked like a a red carpet showstopper all on its own, but the addition of the black leather jacket took it to the next level.
The times are changing…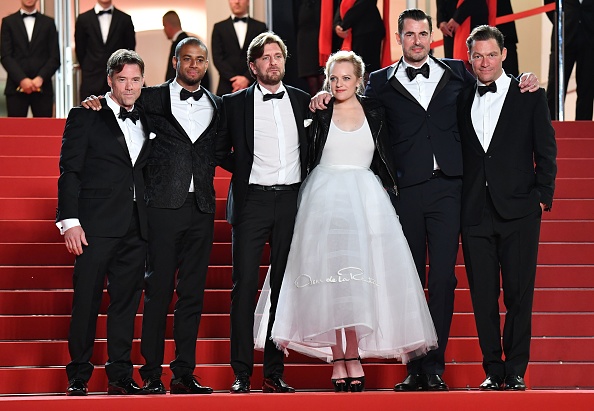 Due to the strict dress code at Cannes, many celebrities do not take fashion risks at all. But this year, the rules were changed a bit to allow people to express themselves more freely. Thus, Elisabeth Moss took it upon herself to bring a truly tough/soft look to the party. The gown is embellished with the designer's name on the front. That way people can stop asking the age old question of "who are you wearing".
Cinderella or biker chick?
The Oscar de la Renta gown makes Elisabeth Moss look like Cinderella.
But the leather jacket makes us feel like Cindy got stiffed by her fairy godmother. Accessories, godmother, come on!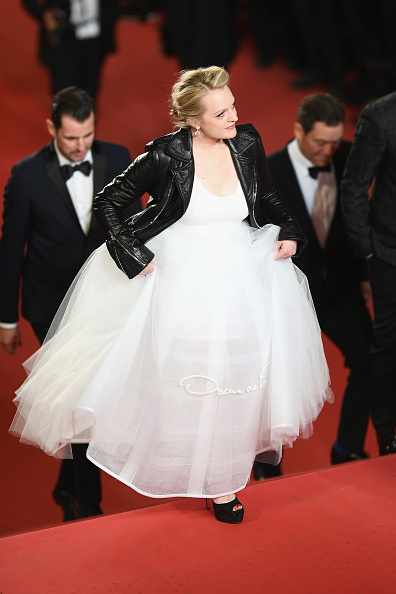 We are definitely going to take inspiration from this opposites-attract outfit. Who says we can't sport a ballgown and some leather for our next Handmaid's Tale binge?