These elementary schoolers became friends because of Google Translate and we're not crying, you're crying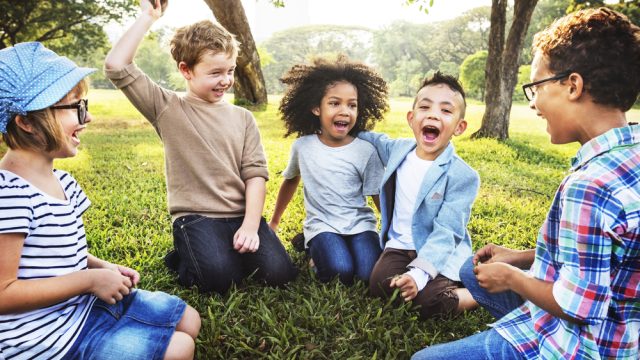 Negative news stories saturate media every single day. If it's not the election, it's another natural disaster. Sometimes all you want is a sappy, heartwarming story that puts a smile on your face, and a warm feeling in your tummy. Enter: Amanda Moore. Amanda used Google Translate to become friends with a new classmate.
Amanda is a 10-year-old who saw that a fellow classmate was sitting by himself at lunch. She went over and introduced herself to Rafael Anaya, inviting him to sit with her. Unfortunately she learned that Rafael didn't speak English and didn't understand her request.
Instead of giving up, Amanda did something extraordinary. She went home and asked her mom (and Google Translate) to help translate a note into Spanish. While it wasn't perfect, it got the message across. According to an article published on Brit+Co the note loosely translates to:
"Hi Rafael. Would like you to sit with me today? Look for me and I will show you where I sit. We can color or simply tell scary stories. Thank you for your time. Signed, Amanda.
Excuse us while we dab our eyes and sigh in happiness.
While this election has gotten everyone to pick sides, it's stories like this one that show humanity is better off when we work together. It's so easy to write people off because of their differences. It shows true character to put aside those differences and reach out. Rafael must have really appreciated Amanda's efforts because he did seek her out and they have become great friends.
Amanda's mother, Kimber Kinard, is responsible for instilling the lessons of compassion in her daughter. Kimber told Amanda to always look for the new kid in class. Since that note the two kids have become fast friends and even went trick-or-treating together over Halloween.
We don't even need Google Translate to react to this one. Let's say it together: AWWWWW.