Eek: The high ponytail trend may actually be harming your hair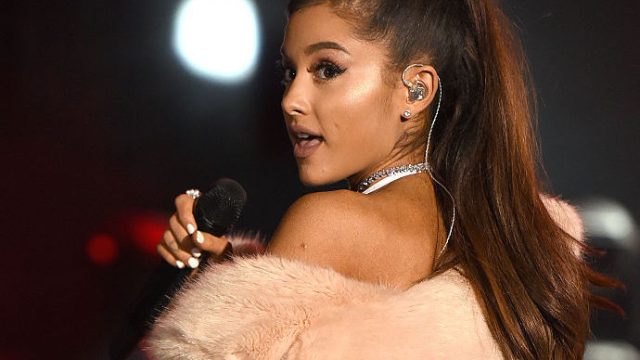 We've been seeing the high ponytail everywhere lately. It's been featured atop celebs like Ariana Grande, Bella Hadid, and Kendall Jenner, but we've also seen this look being rocked by a ton of people on Instagram and IRL. However, this may not be the best news for the hair that's being used to create these ponytails.
To make high ponytail magic, your hair needs to be tightly pulled back. Over time, this could cause traction alopecia (or gradual hair loss).
"A tighter pony puts more weight on the hair, restricting the vessels of the hair follicle and increasing cases of alopecia," celebrity stylist Sheenon Olson told Marie Claire. "That being said, this is only a major concern if you're wearing this style over an extended period of time (three to four times per week over several years). This is not likely to happen if the style is only being worn occasionally."
So as long as you're not wearing your high ponytail on the reg, you should be good to go. However, if you're still a bit weary, Daniel Roldan (Matrix SoColor's artistic director) recommends that you regularly switch up the position of your high ponytail. You can also use clarifying shampoo to remove product buildup and focus on utilizing bondless ribbon elastics that don't put as much pressure on your hair follicles. Plus, when you're at the gym, make sure to loosen your ponytail. While exercising, this constant motion can put even more strain on your hair.
Can someone please make sure Ariana Grande gets the memo?