The 5 products helping me stay calm in times of heightened anxiety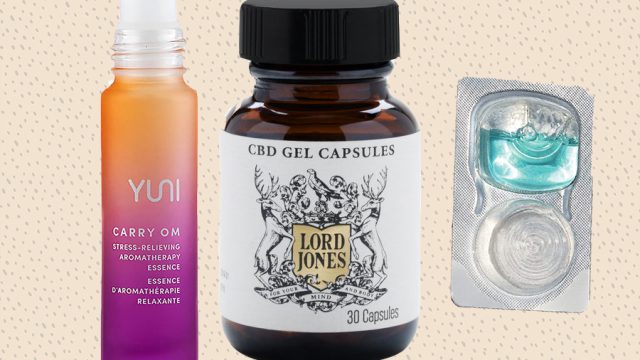 As the Senior Beauty & Fashion Editor at HelloGiggles, part of my job is staying up to date on industry news and the latest in brand and product launches. Every day I scour studies, news, and polls to understand the science behind these innovations and determine the best of the bunch. In my recurring column, Pia's Picks, I highlight the brands and products I'm currently loving within the fashion and beauty space—the ones that are worth your hard-earned dollars, are incredible steals, or are the first of their kind. I hope you'll love them too.
If there's something I think we can all agree on, it's that a global pandemic is not exactly fun. Thankfully, the HelloGiggles team has the privilege of being able to work from home, but being self-quarantined during the coronavirus (COVID-19) pandemic has come with its own set of caveats, such as prolonged solitude. As someone with an anxiety disorder, times like these make me feel extremely nervous, but they also make me snap into action and prioritize self-care.
Knowing what helps ease my anxiety has been crucial during this frightening period and, hopefully, some of my favorite stress-reducing products will help you take care of your mental health as well. From ingestible CBD and weighted blankets to aromatherapy and guided meditations, here are my ride-or-die picks for getting through a pandemic without losing my shit in the process.
1Lord Jones CBD Gel Capsules
$95
Shop it
Available at Lord Jones
Currently, I'm not on any anxiety meds, so when I get really stressed out and restless I turn to CBD. Lately, I've been nervous every day, and these capsules help me get by. Each one contains 25 milligrams of hemp-derived CBD, which is typically enough to carry me through the day on a calm note. If I'm particularly restless and can't sleep, I'll take two and fall into a sweet, soothing slumber. I couldn't recommend these more—I even have backups to make sure I don't run out.
2Tranquility Weighted Blanket
$39.97 (orig. $64.97)
Shop it
Available at Walmart
Having trouble sleeping? Yeah, me too. But thankfully this weighted blanket helps. A 2015 study found that participants who used weighted blankets found it easier to fall asleep, slept better, and woke up feeling refreshed. Companies suggest using one that's 10% of your body weight, so if you weigh 150 pounds, that would mean you opt for one that's 15 pounds. I use one that's 20% of my body weight and love it, but that was after some trial-and-error, so I'd suggest going with the company-recommended weight and evaluating from there. This particular blanket comes in 12, 15, 18, and 20 pounds. Most of the options I've seen on the market cost over $100; considering that this one is massively on sale right now (and it's the best one I've tried), I'd suggest, if you're considering trying one out, that you do it now. IMHO, self-care starts with a good night's sleep.
3Vitruvi Stone Diffuser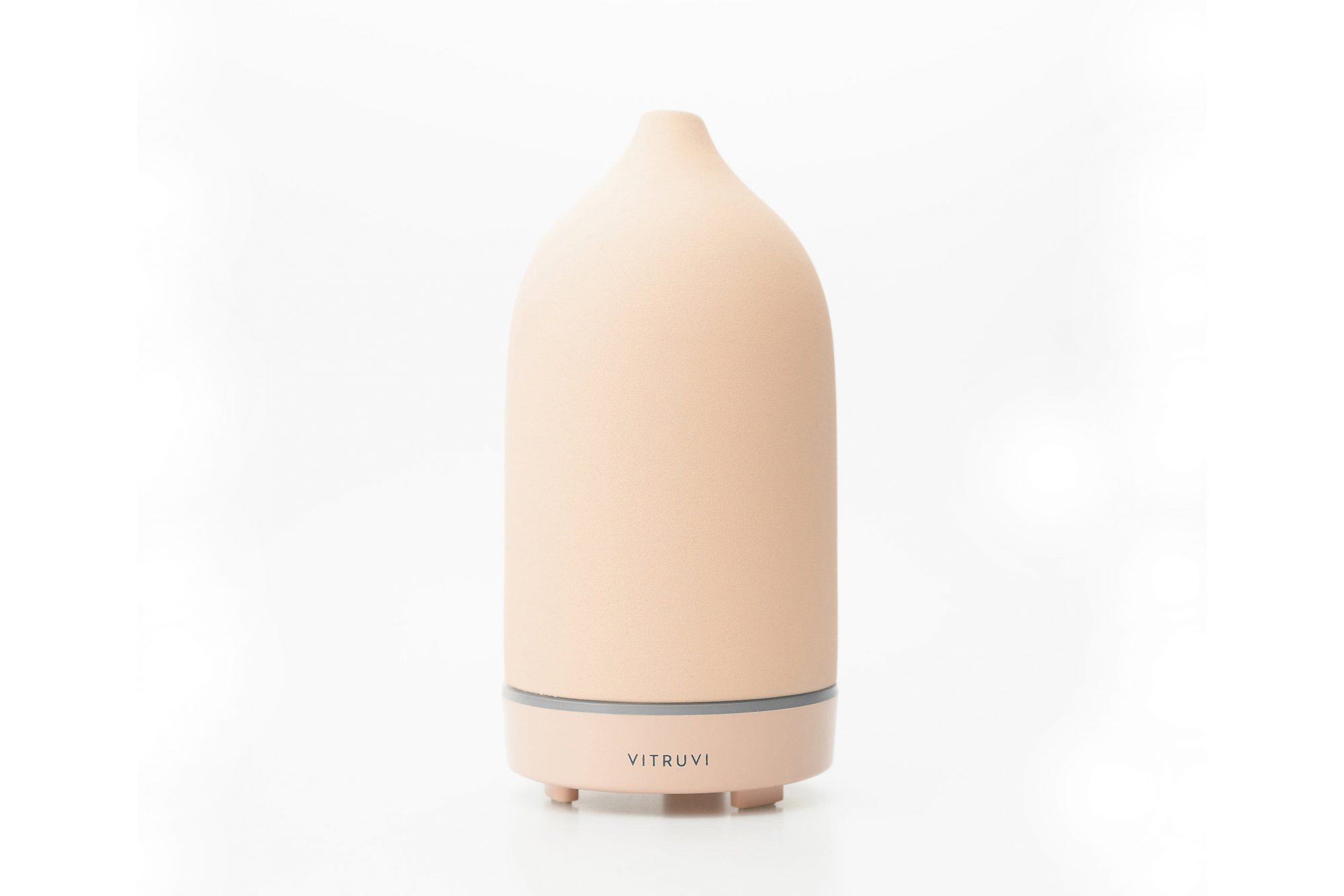 Never has there ever been a prettier essential oil diffuser. Seriously! This one is ceramic and comes in a range of beautiful, neutral tones that all really elevate any space they're in. I got this blush-colored one a little over a year ago and have been obsessed with it ever since. If you're not sure how to mix essential oils for your diffuser, the co-founder of Vitruvi, Sara Panton, published the book Essential Well Being: A Modern Guide to Using Essential Oils in Beauty, Body, and Home Rituals ($22.48), which includes 100 essential oil recipes for all types of moods and situations. My personal mix? A simple cocktail of refreshing eucalyptus, calming lavender, and soothing geranium.
4Talika Eye Decompress
Recently, I've been waking up with puffy, tired eyes due to lack of sleep. Thankfully, this mask's ingredients of soothing chamomile, cornflower waters, rose petal extract, and escin do wonders to soothe, rehydrate, and decongest my eye area. To use the product, simply remove the compressed mask and lotion from the pack (pictured above), press the lotion capsule and wait for it to absorb completely into the mask, then apply over closed eyes. Sit back, relax, and say ahhhh. 
But what really makes this mask stand out is that it comes with a guided meditation. Simply scan the QR code on the back of the package and you'll be redirected to a 10-minute session led by yoga teacher Arnaud Caby—which is also how long you're meant to use the mask for. How incredible is that?
5Yuni CARRY OM Stress-Relieving Aromatherapy Essence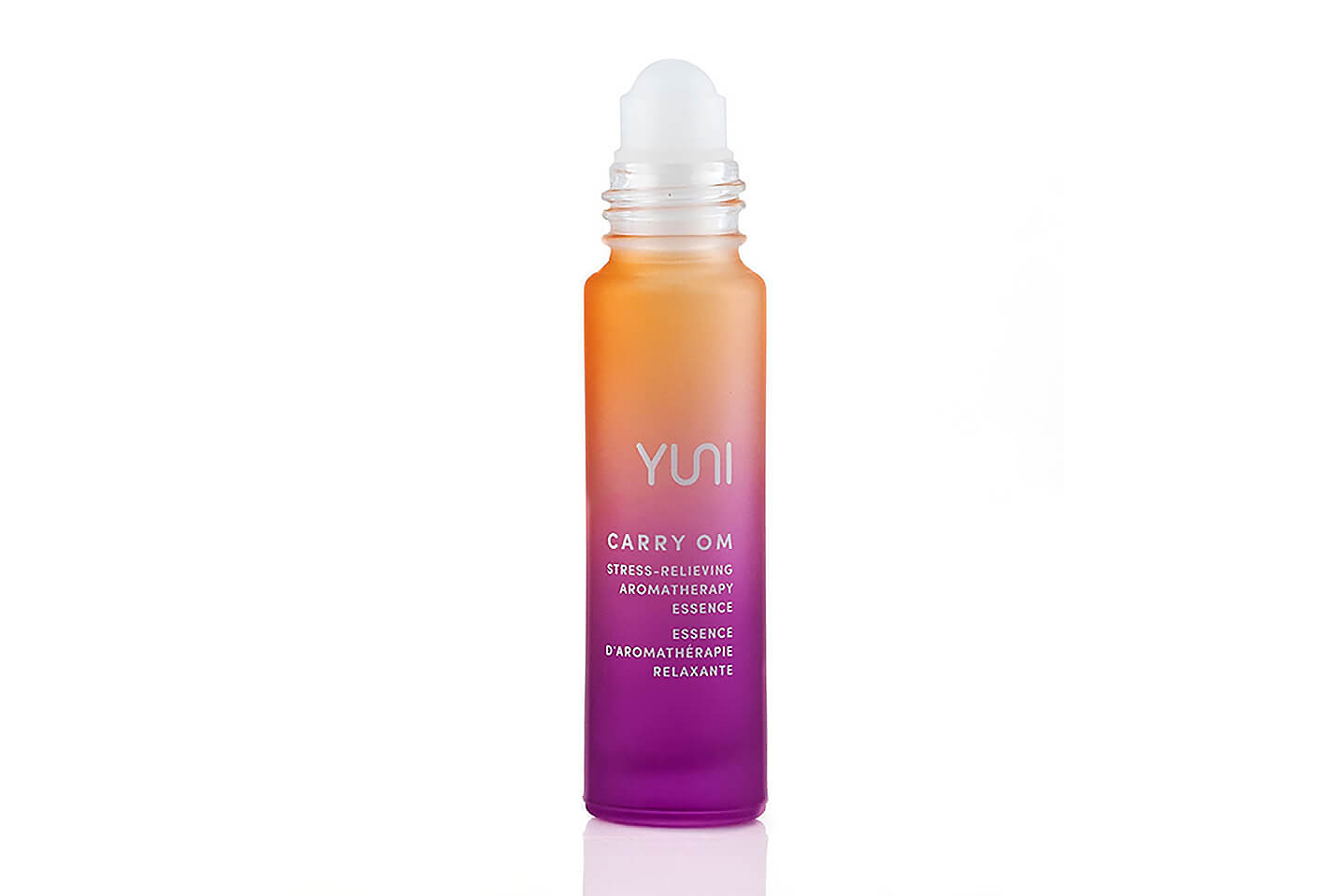 $14
Shop it
Available at Bluemercury
Remember when I said I love aromatherapy? I meant it. Whenever I'm not at home with my Vitruvi diffuser, I keep this roller ball on hand in case I need to find a moment of zen. It has an essential oil blend of bergamot, orange, and grapefruit that helps to relieve anxiety and stress. You can roll it on your pulse points, but what I always do is roll it on the center of my palms, rub them together, then cup my nose and take a deep breath. Those few moments of self-care make all the difference and help me stay calm.
What's your self-care secret weapon? Take this quiz to find out.