This edgy ballerina will totally change the way you see ballet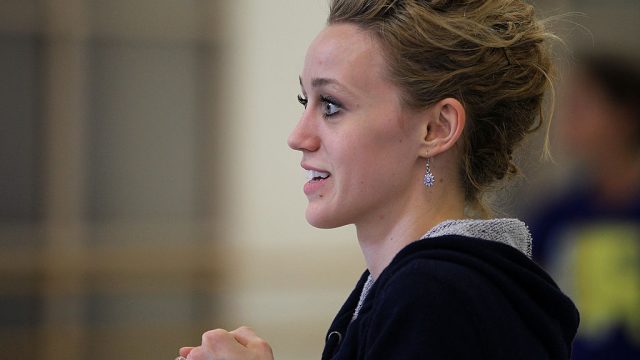 Ballet is an art form that has been around since about the 15th century, and it is still one of the most beautiful styles of dance. However, it's also very traditional, so that's why it's refreshing to see contemporary ballerinas put their own spin on the art. One ballerina has taken to Instagram to show of her more modern, edgy style, and it is totally changing the way we see ballet.
Meet Dusty Button, who is giving ballet a totally new, rocker chick vibe.
https://www.instagram.com/p/BHChez2Dc2y
Her edgy style of ballet is emotional and modern, in stark contrast to more traditional styles.
https://www.instagram.com/p/BIVX4XyAn3x
She definitely has a very dramatic, raw energy that we find really refreshing when paired with some killer ballet moves. Plus we love that she's dancing here in a baggy t-shirt and shorts, rather than a traditional tutu.
Her trademark braided mohawk is a badass way to update a ballerina's hairdo.
https://www.instagram.com/p/BJTP-INDDTi
Being a professional ballerina, she's probably not allowed to actually cut her hair into a mohawk, so we love this fabulous braided substitute.
She loves taking her ballet into cool locations for badass photo shoots.
https://www.instagram.com/p/BIJiA86j67P
https://www.instagram.com/p/BG2e1G5l4sh
The incredible mix of her graceful poses and the edgy, hard-edged settings is totally rock'n'roll. Plus, the contrast feels super high fashion, and we could totally see these photos in a magazine spread.
And yet, she still looks absolutely stunning performing more traditional choreography.
https://www.instagram.com/p/BDw73XQF4qh
And she still looks fabulous in a traditional tutu and tights. Dusty is clearly both a fabulous dancer and an awesome, edgy lady.
We're so inspired, we feel like we should get back to dance class.