A conservative reporter tried to invalidate Alexandria Ocasio-Cortez's struggles because she wore nice clothes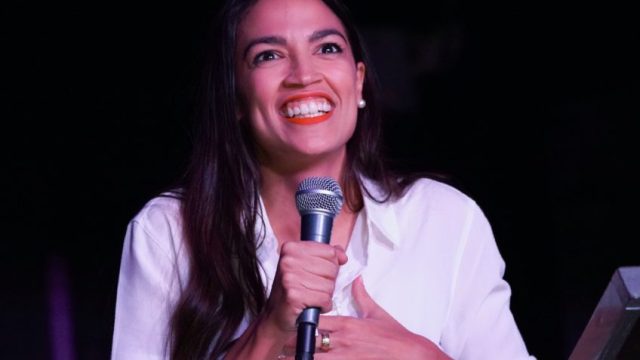 In elitist bullshit news, a conservative reporter attempted to use politician Alexandria Ocasio-Cortez's wardrobe choices to invalidate her struggles. But first, let's backtrack here. Ocasio-Cortez, the youngest woman elected to Congress, serves as the U.S. Representative-elect for New York's 14th congressional district. The 29-year-old Bronx native made history when she defeated 10-term Democratic politician Joe Crowley in the November 6th midterm elections. Since then, Ocasio-Cortez has emerged as a relatable persona for millennials and people of color.
In a recent interview with The New York Times, the congresswoman revealed that she wouldn't be able to afford an apartment in Washington D.C. until her congressional salary kicks in.
"I have three months without a salary before I'm a member of Congress, she said. "So, how do I get an apartment? These little things are very real. We're kind of just dealing with the logistics of it day by day, but I've really been just kind of squirreling away and then hoping that gets me to January.
On November 8th, she took to Twitter to elaborate on the quote: "There are many little ways in which our electoral system isn't even designed (nor prepared) for working-class people to lead. This is one of them (don't worry btw – we're working it out!)."
Many have praised Ocasio-Cortez's candor as relatable. But fast forward to today, November 15th, and we have a braindead tweet by Washington Examiner reporter Eddie Scarry. The conservative writer took to Twitter and wrote: "Hill staffer sent me this pic of Ocasio-Cortez they took just now. I'll tell you something: that jacket and coat don't look like a girl who struggles."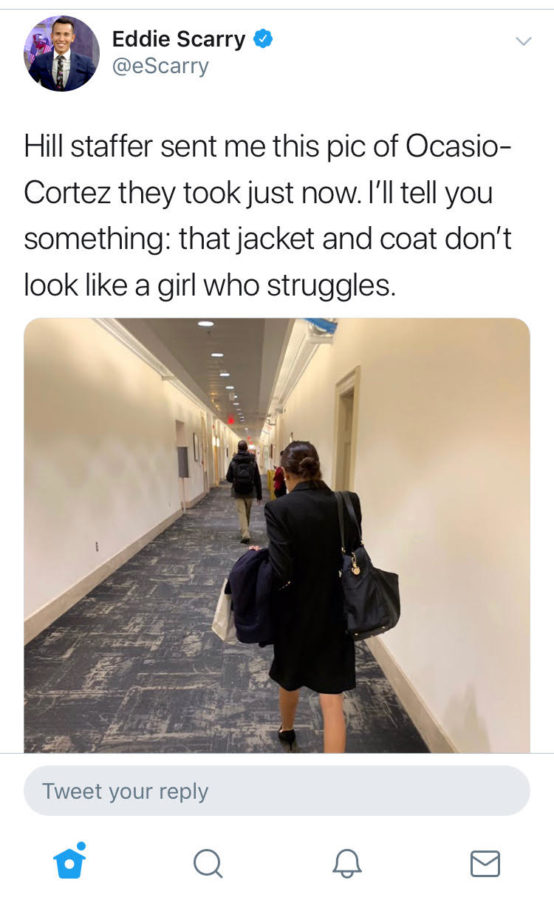 …..um, what?
Twitter users responded accordingly (and hilariously):
false
false
Not today, Satan Scarry.