Eddie Redmayne trying not to spoil "Fantastic Beasts" to Stephen Colbert is too adorable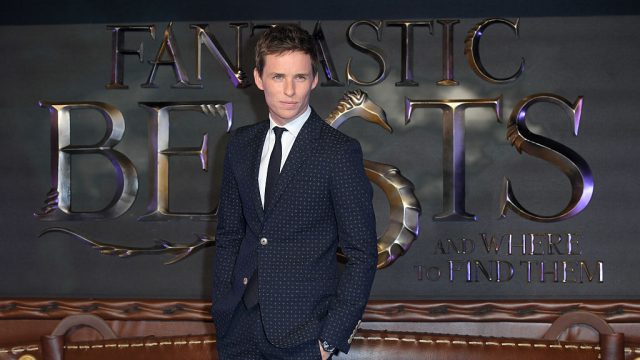 The newest entry into the world of Harry Potter will be released soon, and we can't wait. Fantastic Beasts and Where to Find Them explores the wizarding world in the United States. Last night, on The Tonight Show with Stephen Colbert, Fantastic Beasts star Eddie Redmayne waved his wand and showed off his skills. Eddie plays Newt Scamander, who turns out to be the author of a book with the same title as the movie, which appears in the original Harry Potter films.
Stephen Colbert pushes Eddie Redmayne to reveal details of Fantastic Beasts. Watch the video here:
https://www.youtube.com/watch?v=fV1o_g6uzuI?feature=oembed
We don't blame Stephen, because we have ALL been wondering about the plot of Fantastic Beasts. But unfortunately, Eddie didn't give up many secrets. In fact, he seemed very nervous about saying anything.
For instance, Stephen brought up the subject of Newt's wand to get the scoop on the wizard's most important tool.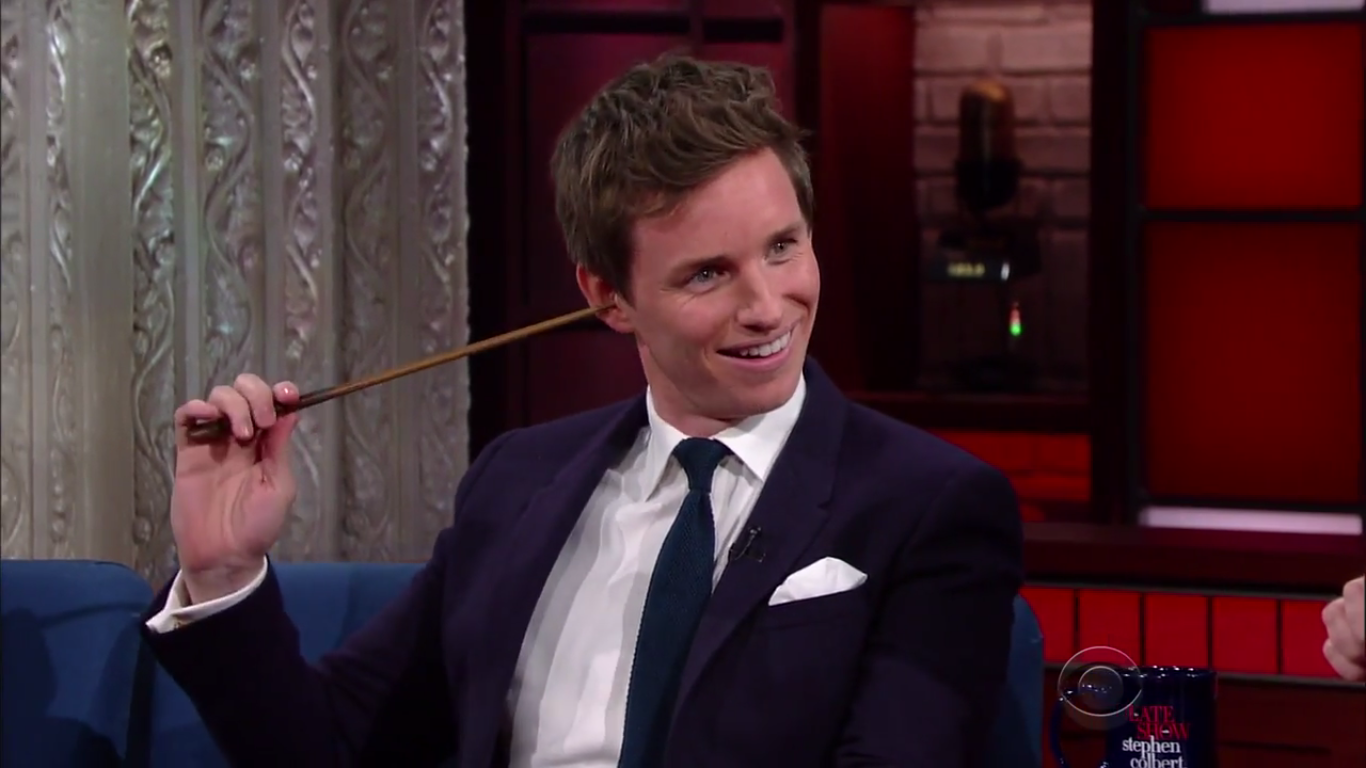 Eddie told Stephen that Newt's wand "certainly came" from Mr. Ollivander. He also says that the wand is made of ash wood, and the handle is mother-of-pearl. But when Stephen asked what the core of the wand was made of, Eddie demured.
"I couldn't possibly tell you that.  (...) It's top secret."
Stephen also asked one of the questions that we're all thinking: who is the bad guy?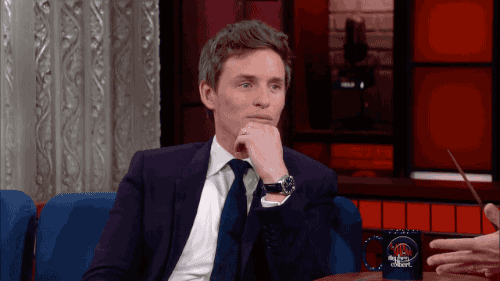 When Stephen asked the question, Eddie looked slightly terrified to answer.
"Please don't make me tell. See, it's like there are Warner Brothers snipers up here."
Don't worry, Eddie, we just want to know, but we won't push it!
Stephen also asked about Johnny Depp's role in the film and whether he'll appear in the subsequent movies.
Eddie responded, "Silencio."
Clearly it's important to the film that not too many details leak out, but Eddie looked so adorably nervous trying to dodge Stephen's questions. We've been a big fan of Eddie for a long time, but we're even more excited now to see his performance in Fantastic Beasts.
We can't wait to see Eddie put the wand to use.
Fantastic Beasts and Where to Find Them comes out in theaters everywhere Friday, November 18th.