Eddie Redmayne nailed his impression of some adorable animals and we are cracking up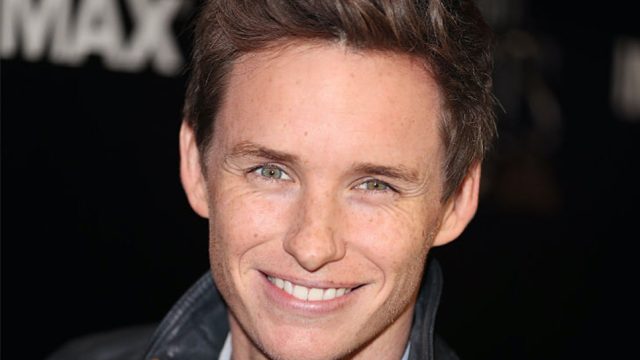 While gearing up for the premiere of his upcoming (and super exciting) movie, Fantastic Beasts and Where to Find Them, the wonderfully charming star, Eddie Redmayne, has been all over the place. He recently stopped by Ellen to chat with the host about the movie. But, more importantly, he showed off that he can do more than completely embody a fascinating magical role.
While playing Ellen's delightful game, "Heads Up!," Eddie had us seriously LOLing with every full-body animal transformation.
Eddie chatted at first about how, in the process of filming Fantastic Beasts, he actually interacted with real life (non-magical) exotic animals, like a baby anteater. Obviously the animals made an impact on him because he was able to channel them (for the most part) perfectly.
Eddie took the instructions to act out the animal or use sound effects to heart and gave each animal impression his all. From his impressive neighing unicorn to his hopping "G'day mate" kangaroo, he is delightfully entertaining to watch.
Ellen gave him added motivation to do his best work because if she got ten answers correct, the entire audience would win tickets to go see Fantastic Beasts.
Of course, with the enthusiastic use of his top-notch talent, it was no problem at all for Ellen to quickly guess the animals he was embodying in no time. He did run into a bit of a snag when trying to become a seal, but, let's be honest — a seal is a pretty tough thing for a human to transform into!
Though he may not have hit the minimum number of animals guessed, the lucky audience members still got tickets to see his movie.
Eddie is so fun to watch in these two minutes, it makes us even more excited for the upcoming premiere of Fantastic Beasts on November 18!