Ed Westwick (aka Chuck Bass) isn't up for a "Gossip Girl" reunion, and we're bummed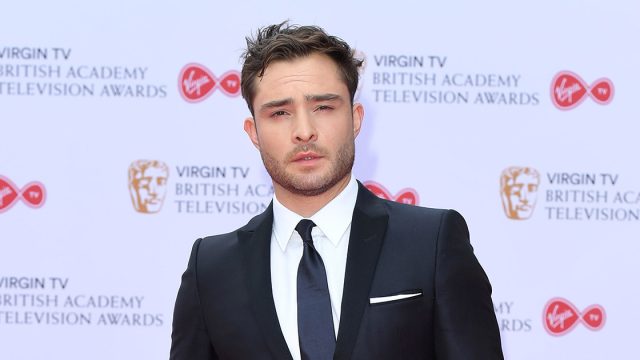 It's a sad day for Upper East Siders as Ed Westwick, aka Chuck Bass, has said he's not up for any potential Gossip Girl reunions.
The British actor shot down any chatter about revisiting the luxurious lives of Manhattan's elite in a new interview with Radio Times in which he said that, unfortunately, he'd hung up his tailored suits and pocket squares.
Westwick, who recently starred in a new drama with Harry Potter star Rupert Grint and is set to play a new type of bad boy in British comedy White Gold, said that while he knew that reunions were totally in vogue right now, it wasn't in the cards for him.
"Nah, that's not gonna happen," Westwick said when asked about a Gossip Girl comeback. "I know there's a bunch of them coming back – I hear they're doing Will and Grace, they've done Gilmore Girls...But it's such a strange thing to think about. It feels like we only just finished! And I haven't done enough in between yet to feel like I could comfortably revisit it. "And I did so much with that character — it's played out, man. It's done."
Okay, this definitely makes us a little sad.
Despite not wanting to get back together with his old New York chums, Westwick did open up about what a whirlwind experience it was appearing on the hit CW teen drama.
"It blew up very quickly and New York latched onto it – we were a bit of a darling of the city. There's even a Gossip Girl Day! I've no idea what happens on that day, but Mayor Bloomberg came down to the set and gave us the proclamation," he said. "We were encouraged to go and do TV shows and magazines. And when you're young you don't really understand what's going on behind the scenes. I didn't have a publicist until the last year of it, but some of the cast were vying to see who broke out first – whatever. It's a funny thing because you don't know if you're making the right decision, and there are things I would have done differently."
Hmm, it sounds like it was actually a pretty tricky situation to be in.
Indeed, the actor got pretty candid about his post-Gossip Girl experience, admitting that he's had some difficulty getting parts, and that he'd failed at auditions for "hundreds of jobs," including Guy Ritchie's recent King Arthur movie, starring fellow Brit Charlie Hunnam.
Tbh, we totally get why Westwick wouldn't want to return to playing Chuck Bass. The show didn't end that long ago, and his character's journey throughout the six seasons was pretty great.
Also, we're not sure when the show's creators would find the time, considering they're now working on a new Marvel show AND the Dynasty reboot, too.
But hey, anything can happen, right?
So, in the immortal words of the enigmatic Upper East Side blogger herself…
You know you love me,
Xoxo.