Ed Sheeran geeked out with Tom Hiddleston about "Kong: Skull Island," and we love everything about this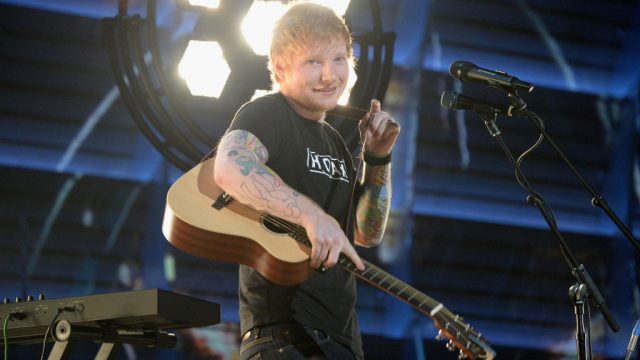 After his stellar Grammys performance, fans wondered if Ed Sheeran can get any cuter. Turns out, he sure can! Ed Sheeran recently geeked out with Tom Hiddleston about Kong: Skull Island, and we cannot handle how fun and relatable it is. In addition to being one funny guy, Ed also happens to be a huge fan of the King Kong franchise. So much so that during his interview on British radio host Chris Evans' The Chris Evans Breakfast Show, he fully embraced his inner fanboy.
Since Kong: Skull Island coming out to theaters very soon (March 10), Tom was doing some film promotion over the radio.
And we don't blame him for being as psyched as we are about the movie.
During the interview, Tom talked about the process of taking on such an ambitious and iconic project. In addition to being a huge studio investment, so many people already love the franchise.
And Ed Sheeran spoke for all of us when he said, "It's my kind of film! I'm excited about it!"
It's big, loud and full of action. The trailer alone will pump you full of excitement!
https://www.youtube.com/watch?v=AP0-9FBs2Rs?feature=oembed
In addition to fanboying over the film, Ed Sheeran revealed that he played his new album to Tom Hiddleston over a year ago.
Before anyone else got a chance to hear the hits, Tom was already in the know. And that makes us wonder if we've been missing out on this epic bromance all this time!
How awesome is it that Ed and Tom are big fans of each other IRL? It gives us just another thing we have in common with these two heartthrobs!