What life is like when you look exactly like Ed Sheeran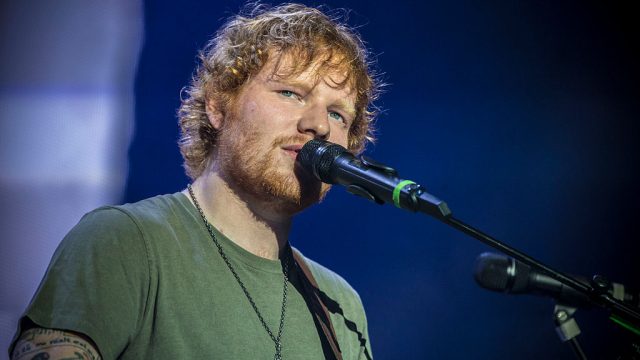 Celebrity dopplegangers are popping up all over the place these days, from this Kim Kardashian look-alike to this Taylor Swift double. You may also remember an internet-famous cat from a few months ago who looked just like Adam Driver. Something we don't often think about, however, is just what life would be like if you looked like one of your favorite celebrities?
Ty Jones, a 21-year-old from Manchester, recently opened up about what it's like to look like Ed Sheeran — and it's apparently not as fun as you might think it would be.
Here's a photo of Ty. (This is not Ed Sheeran! Mind. Blown.)
Ty had to learn to get over being shy quite fast, as fans of Ed Sheeran often rush up to him and ask for pictures. He tells them who he really is, but it often doesn't matter — either they don't believe him, or they want a photo anyway. Apparently, looking like the "Thinking Out Loud" singer has also made it quite difficult for him to have a relationship — which is a shame, because he seems like a sweet guy!
He told the Mirror, "When girls ask me for pictures in the streets it's annoyed some of my girlfriends in the past and caused problems. It's hard to explain because it's not like I can help it and I don't like being horrible to people and deny them a picture if they want one."
However, looking like the star does have some perks — he's landed a role on the show Lookalikes, and he's also gotten to meet Sheeran himself. We're glad Ty is opening up about what it's like to look like a celebrity — it sure is interesting, and maybe people will be a little more understanding when he asks for personal space. Who knows, maybe his honesty will help him find his own A Team!