BREAKING: Ed Sheeran *might* be in the "Game of Thrones" Season 7 premiere
In just THREE short days, Game of Thrones returns for it's seventh season and we're so ready for winter to *finally* be here!
Months ago, it was revealed that a certain red-haired, Grammy-winning singer-songwriter would be appearing on the upcoming season and now we have reason to believe that that appearance *MIGHT* be in the season premiere. According to the Internet Movie Database (IMDb) page for "Dragonstone," ED SHEERAN will be making his first (and probably last) appearance in GoT.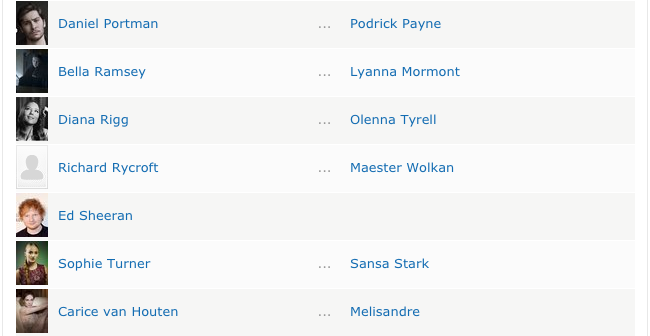 Much like Freddie Mercury once sang, "Is this the real life? Is this just fantasy?" We're certainly hoping for the prior, because we need answers.
Now, we don't know for SURE if Ed will be appearing in the season premiere, but based on the tiny bit of information he revealed earlier this year, it certainly would make sense. According to the "Castle On The Hill" singer, he appears in a single scene with Maisie Williams, who plays Arya Stark.
"I just do a scene with Maisie, he told The Hits Radio. "I sing a song and then she goes: 'Oh, that's a nice song.'
With the upcoming season containing only seven episodes, Arya surely doesn't have the time to be distracted by Ed's melodious voice. Seriously though, she has family to reunite with and people to kill!
Here's hoping we'll find out how all this plays out when Game of Thrones returns to HBO on Sunday.