Ed Sheeran knows a teeny bit of info about his "Game of Thrones" role, and spoiler, he doesn't die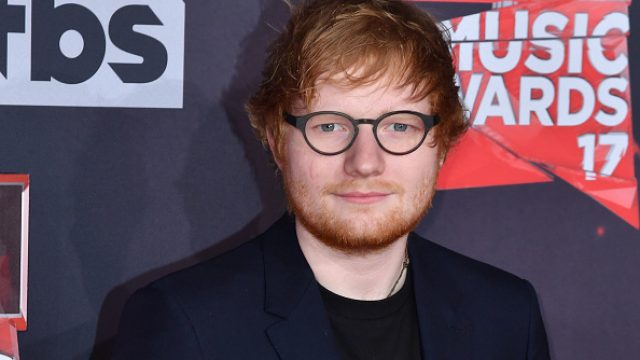 Unlike almost every other actor on Game of Thrones, Ed Sheeran has no fear of dying. We were sort of shocked to find out Ed Sheeran was going to be on Game of Thrones, period, but we're even more shocked now that we know he apparently will survive his guest spot. Although it's listed on his IMDB that he'll be in the first episode of Season 7, we don't know any specifics about his role — who he'll be playing, if he'll ever come back, but now we know that (a) he won't die and (b) that at least he knows who he'll be portraying. He told the Daily Star:
"I do know which role I am going to play. I don't die in it. I don't die.
When asked if there was anything in particular he'd like to do in the course of being on Game of Thrones, despite admitting that his role only puts him on screen for about five minutes, he answered pretty much how we'd expect anyone who has ever seen the show to answer:
"I'd probably prefer to have sex than die in the show. I'm sure a lot of people are into [boning and then dying], but I'm not.
Also like most Game of Thrones fans, this guest spot is a long time goal for Ed Sheeran. After his friend, Snow Patrol's Gary Lightbody, guest starred on the show, he knew he wanted to be on it at some point.
"It's been five years, so it's finally come true."
And we're SO excited about it.