Ed Sheeran opened up about getting emotional on camera during his recent trip to Liberia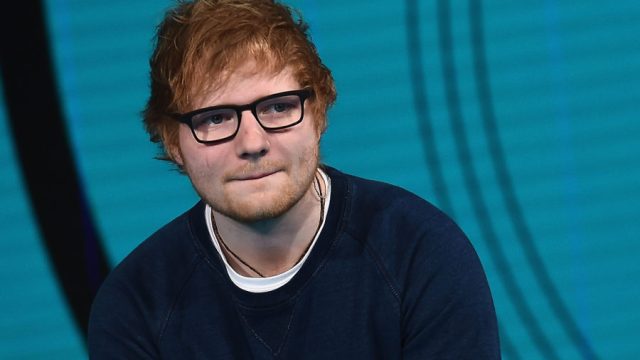 When Ed Sheeran traveled to Liberia to make a film for Comic Relief's Red Nose Day, he met children who had lost their parents to the Ebola virus and were living on the streets. It wasn't an easy experience, to say the least.
In Sheeran's RedNose Day diary, he described the emotional effect this trip had on him, and explained the moment he cried on camera — despite his best efforts not to — when a sweet little girl named Peaches asked to sing for him. She had lost her father in the Ebola outbreak, and told Sheeran it was her dad who taught her the song.
"In my whole career I have never cried on camera but I'm completely overwhelmed," Sheeran writes in the diary. "I can't imagine what this little girl has witnessed and I break down. I feel ridiculous and guilty about crying but I just can't stop myself."
After that, Peaches showed Sheeran the two-bedroom wooden shack that she shared with eight other people. "Even with just two of us in the room it is so hot and suffocating that it feels like a sauna," he wrote.
Here's the song that Sheeran made for Red Nose Day. It includes footage of him interacting with many children in need, and highlights the necessity of education to give these kids hope for the future.
https://www.youtube.com/watch?v=vm9_gFxRKmE?feature=oembed
"Over the next few days, I meet more and more kids like Peaches," Sheeran continues in the diary. "The 'lucky' ones have parents or relatives to look out for them. The unlucky ones are homeless and sleep rough on the beach amongst the rubbish and human waste. The one thing they have in common is they all just want to go to school. They know it's their only chance of escaping a hellishly hard life in the slum."
If this makes you feel helpless, know that there is absolutely a way to help. Sheeran noted that a donation as small as $60 can provide a child with "everything they need to go to school for a entire year."
If you'd like to make a contribution via Red Nose Day, you can do so here.