Ed Sheeran once co-starred in a TV show alongside "Riverdale's" K.J. Apa, and our minds are blown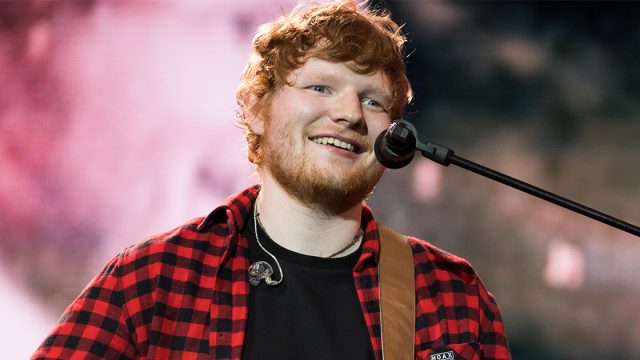 If you've ever wanted to see Riverdale's Archie Andrews (aka K.J. Apa) and Ed Sheeran appear on screen together, then you're in for a treat.
Now, we know that Sheeran is a pretty talented guy. The British singer has proven himself in Carpool Karaoke by not only singing, but also beating James Corden at putting the most amount of candy in his mouth at one time. We also know that he's a keen golfer, too (albeit with varied success). He's even tried his hand at acting. Indeed, Ed is set to star in the upcoming seventh season of Game of Thrones when the show returns next month.
https://www.youtube.com/watch?v=ckdsJ-LaCvM?feature=oembed
However, it seems that Game of Thrones isn't Sheeran's first acting gig.
In fact, Ed has appeared in a few things, including the most recent installment of the Bridget Jones franchise. But thanks to a certain Cole Sprouse, who stars in Riverdale as Jughead Jones, we now know that Ed also appeared briefly in a New Zealand soap opera.
As Teen Vogue reports, Cole ribbed his Riverdale co-star and BFF K.J. Apa on Instagram by sharing a screen capture of a YouTube video of Ed and K.J. acting together in Shortland Street back in 2014.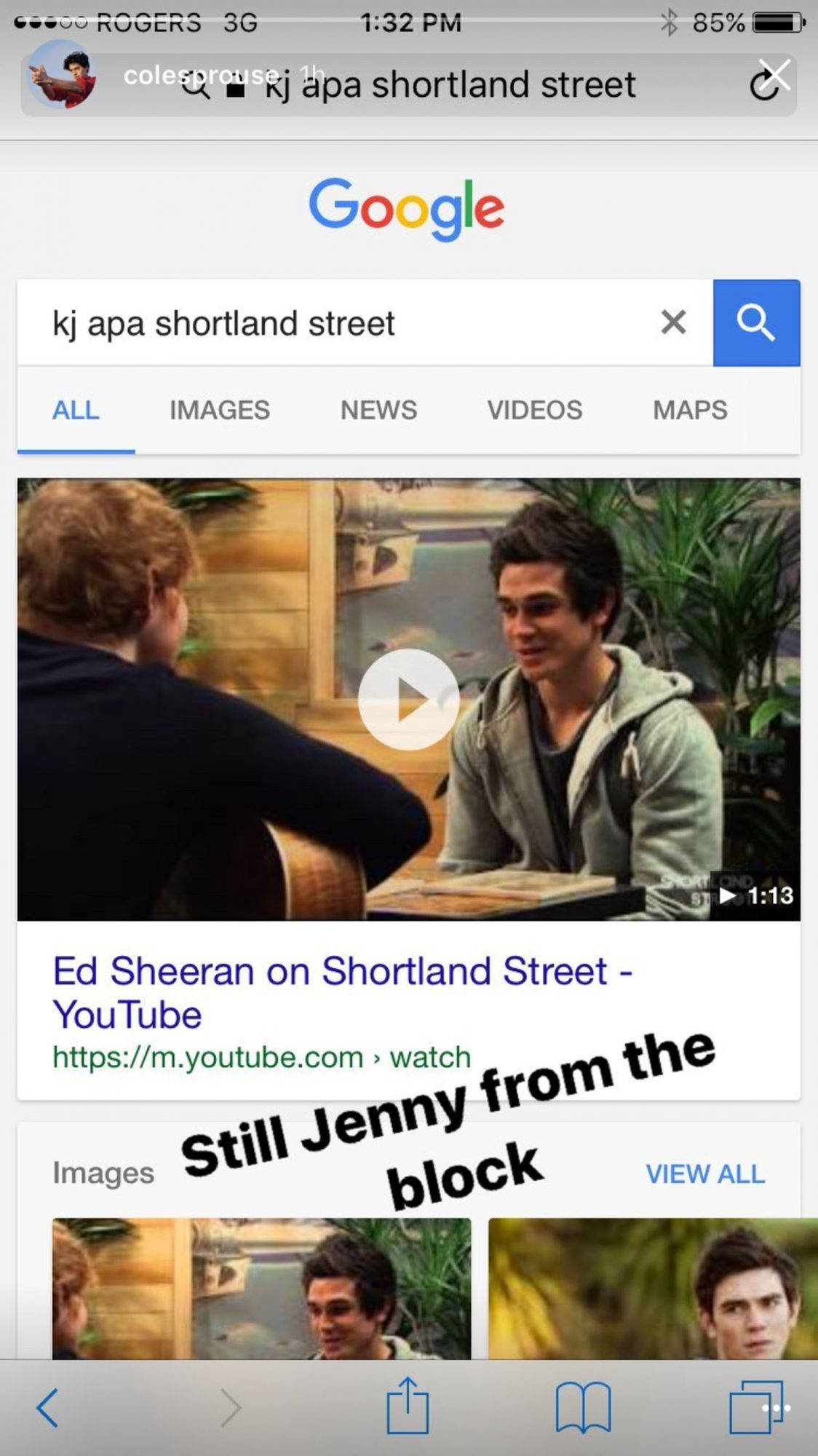 In fact, it seems that K.J.'s character from the soap opera bears some resemblance to Archie. Not only was his character in Shortland Street a musician, but he also slept with a teacher, played sports, and was involved in a murder case. Those are some pretty close similarities.
Regardless, the scene featuring the two is actually kinda cute. Ed appears to K.J. like something out of a dream, and plays guitar with him. He even attempts his best try at New Zealand slang.
Watch the clip below.
https://www.youtube.com/watch?v=C0kMh8-4-Tg?start=72&feature=oembed
Given that Sheeran clearly has the acting bug, we're now totally up for him also making a guest appearance in Riverdale, too. The show does have a pretty strong musical element, and we can totally imagine him and Archie jamming on stage together, or Ed writing with Josie and the Pussycats.
That is, of course, if Archie is still into his music when the show returns for Season 2, especially considering how the first season ended. Indeed, we know that things are going to get dark when The CW teen drama returns, and we wonder whether Archie will channel some of his pain into music, or whether he'll start acting out (or maybe a bit of both?).
We guess we'll have to wait and see whether any of our wishes or predictions come true when Riverdale returns for Season 2.