Ed Sheeran clarified that he's not actually "quitting" social media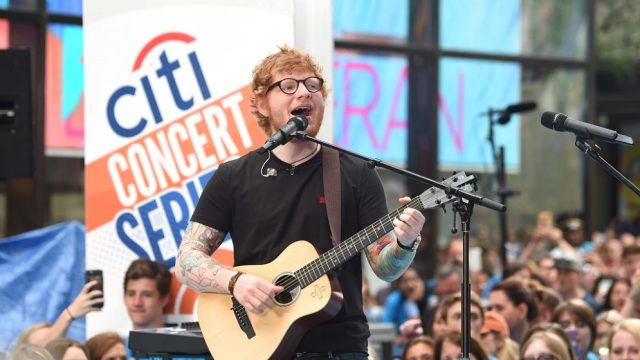 Even though he stands by his belief that social media often breeds negativity, Ed Sheeran just clarified that he's not quitting Twitter. Yes, he'll be backing away from the social media site, but not in the way we might have figured.
In an earlier interview with The Sun, Sheeran noted that a comment he made was misinterpreted, which caused a deluge of negativity.
"One comment ruins your day," he said. "But that's why I've come off it...The head-f*** for me has been trying to work out why people dislike me so much."
He also commented that every time he logs into Twitter, he sees nothing but mean-spirited comments. However, when he stated that he's "come off it," he didn't mean he was deleting his account.
Funny enough, Sheeran used social media to clarify — but this time, he used Instagram.
"I haven't quit anything, I'm just not reading anything, except Harry Potter," Sheeran wrote.
We're glad he definitely has a sense of humor about it. And, his approach is kind of wonderful. It seems like he's refusing to let the negativity get him down, but he also won't let angry people force him to quit the network entirely.
Prior to his clarification, his buddy Lady Gaga came to his rescue. Which is sweet, since according to Sheeran, Gaga's fans were the ones who were initially targeting him.
Regardless, even if he decides to stop posting on social media altogether, we know that this isn't the last we'll hear from Sheeran. The musician has always been great with connecting with his fans, and now we know that a few bullies won't stop that.