Ed Sheeran apparently breached royal protocol while meeting Prince Charles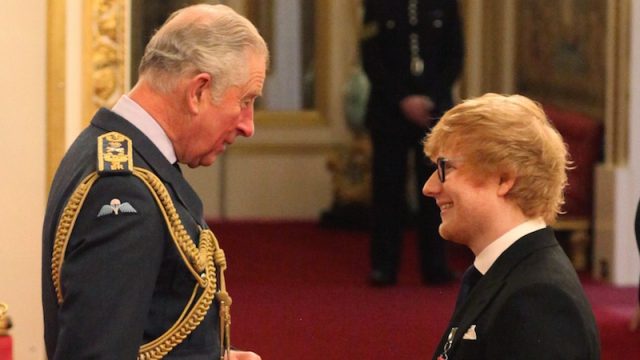 Yesterday, Ed Sheeran arrived at the famous Buckingham Palace to receive his Most Excellent Order of the British Empire (MBE) from Prince Charles. However, royal observers noted that Sheeran broke protocol by touching Prince Charles' arm when he shook his hand. We kind of get it though — who wouldn't want to touch royalty? And also, those rules seem hard to remember.
According to royal etiquette, you shouldn't touch a member of the royal beyond a formal handshake. "There are no obligatory codes of behavior when meeting The Queen or a member of the royal family, but many people wish to observe the traditional forms. For men this is a neck bow (from the head only) whilst women do a small curtsy. Other people prefer simply to shake hands in the usual way," the royal website states.
Looks like Sheeran didn't get the memo.
Luckily, Prince Charles wasn't too mad about the singer's faux pas (and TBH, genuinely didn't seem to notice).
Sheeran received the honor for his service to the music industry. He scored a mind-boggling 6.3 billion streams on Spotify this year — making him the most-streamed artist and prompting Spotify's CEO to proclaim 2017 "The Year of Ed Sheeran."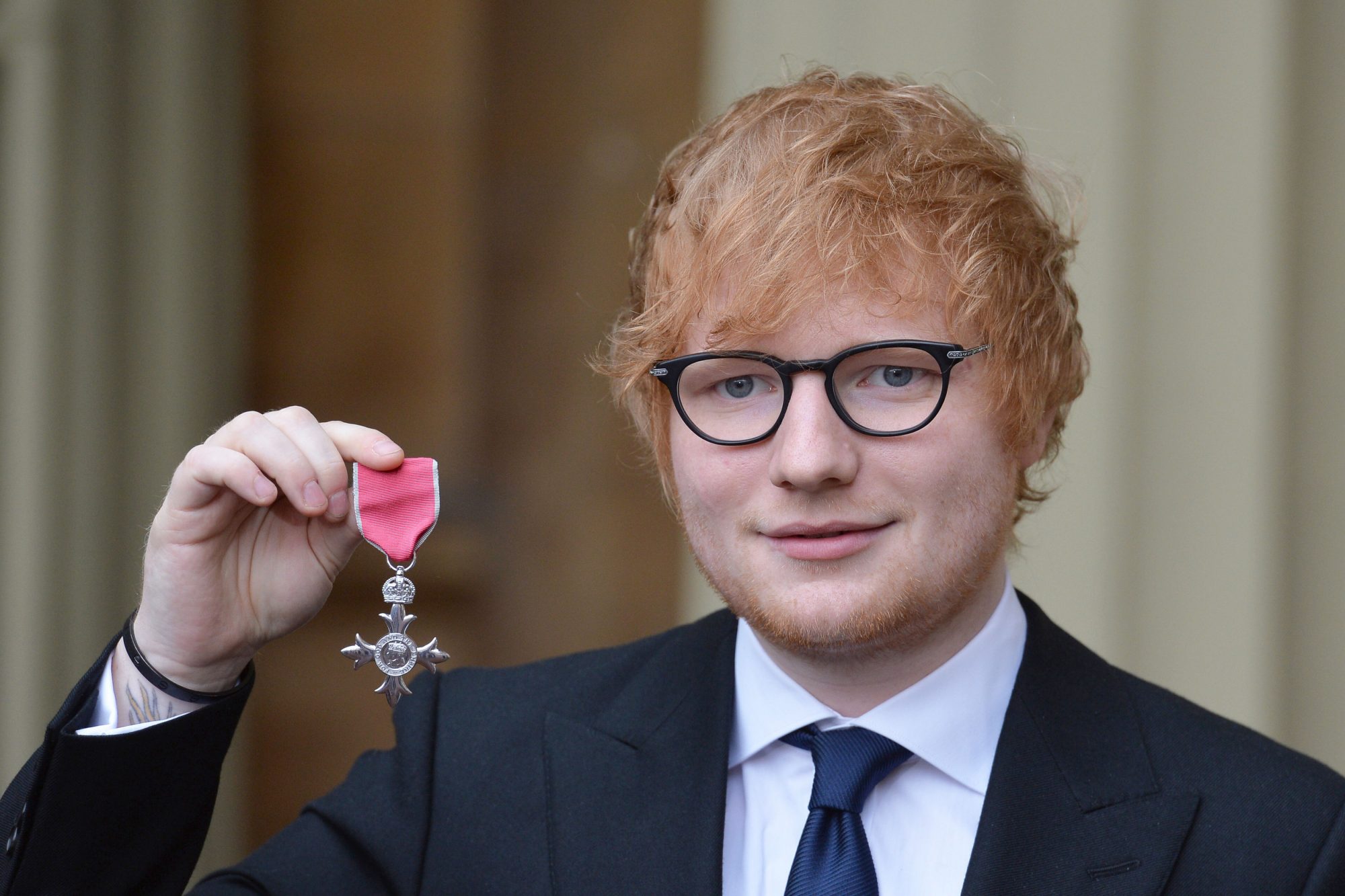 A beaming Sheeran showed off his medal to the press, and journalists then asked him if he'd perhaps consider performing at the upcoming royal wedding between Prince Harry and Meghan Markle.
"Yeah, why not? he replied with a giant grin.
Um, we 100% support that idea. In fact, make that 1,000%. Now please make that a reality.