I have eczema, and this skin care routine helps keep my flare-ups at bay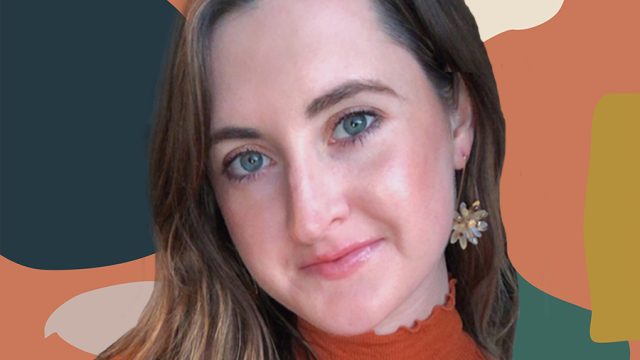 Cleanse, moisturize, sleep, and repeat—or not. Everybody's skincare routine differs, from the 18-product skincare maximalists to the one-and-done movers and shakers. In A.M. to P.M., we'll explore the morning and evening routines of women with different skin care concerns, giving you real-life examples of routines that focus on targeting acne, embracing vegan beauty, and much more. 
Age: 28
Skin Type: Sensitive and dry
Skin Concerns: Acne, eczema, redness, and dryness
I'll never forget my college graduation day, and not because I was terribly hungover from our wild last hurrah, but because my perioral dermatitis and eczema had never, ever been worse than that day. Fast forward to almost six years later, and I'm still dealing with eczema. While it's not confirmed, I'm convinced that my eczema developed because I went on three or four rounds of strong antibiotics for my acne when I was a junior in college. Prior to taking all of those medications, I had never really dealt with eczema, perioral dermatitis, or seborrheic dermatitis—but that all changed during my senior year.
Since then, I've been dealing with multiple types of eczema all over my body, from my hands to my face to my scalp. If you've ever dealt with eczema, you know that the key to treating it is to actually try to prevent it from flaring up in the first place. Once the rash flares up, it's sometimes difficult to calm it back down. Below, I've given you a play-by-play of my regular eczema-fighting skin care routine, but there are also some things I like to do to fight inflammation internally. I quit drinking coffee about three years ago (I now drink black tea daily), and I believe that avoiding the acidity that comes with coffee has really helped my gut stay relatively healthy, which in turn has helped prevent my eczema from really flaring up.
I notice that my eczema flares up the most in between seasons, when the weather changes and it starts to get colder or warmer. It's like my skin doesn't know what to do with itself and just breaks out in an eczema rash. I've tried many, many products to help alleviate my flare-ups, and I've narrowed it down to a few keys products that keep my eczema in check, year-round. The key is to hydrate your skin rather than strip it of its natural oils, which will just make your eczema flare up more.
A.M.
I usually start my morning off by cleansing my skin with the Naturopathica Manuka Honey Cleansing Balm. I scoop a little dollop into my fingers, rub it all over my face, then take a warm washcloth and wipe the cleanser off of my skin, running the washcloth under the tap a few times. If my skin is cooperating with me that day, I like to get a reusable cotton pad and wipe some of the Paula's Choice Skin Perfecting 2% BHA Liquid Exfoliant on my face to help prevent breakouts.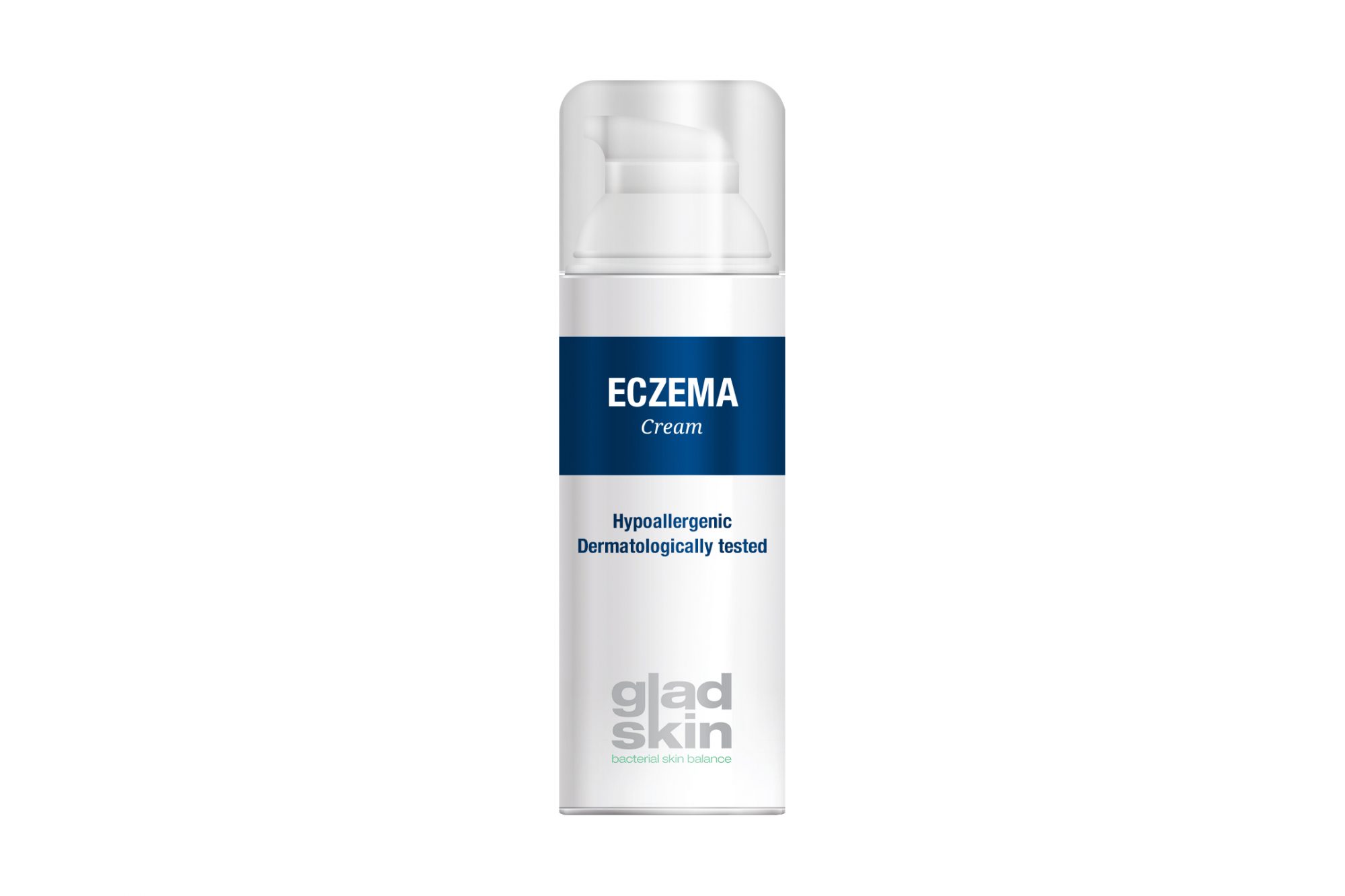 Normally I would finish my morning skin care routine off with Paula's Choice Skin Recovery Replenishing Moisturizer, but I recently discovered the Gladskin Eczema Soothing Cream and I'm totally obsessed. This is a thick, luxe-feeling cream that has not only helped prevent eczema flare-ups this season, I'm convinced it's somehow helped my skin in terms of acne, too. I started using it daily about two months ago and I've barely broken out, which isn't necessarily normal for me.
After I moisturize, I like to apply the PCA Skin Hydrator Plus Broad Spectrum SPF 30 before heading to my coworking space. Remember, you need to use SPF every day.
P.M.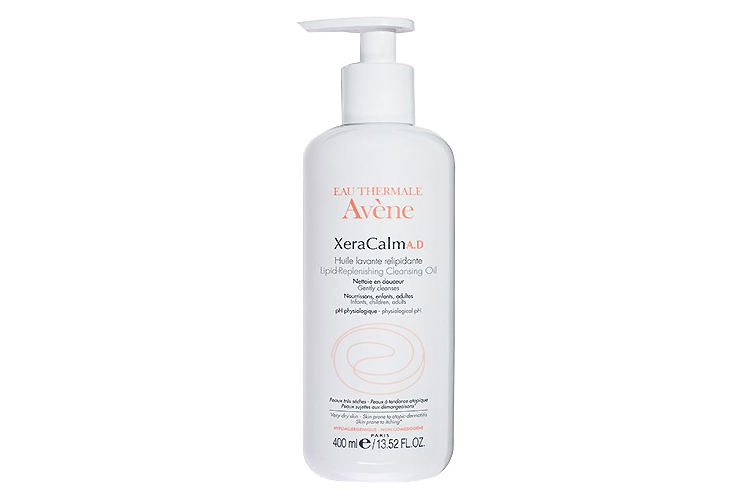 At night, I cleanse my face with the Avène XeraCalm A.D Lipid-Replenishing Cleansing Oil to remove makeup and debris. I love this cleanser because it does a fabulous job at removing all of my makeup without stripping my skin. Then I'll add a few drops of the Biossance Squalane + Vitamin C Rose Oil into a dollop of the Gladskin cream, apply it to my face, and hop into bed. I usually try to avoid all eye creams because I find that they make the area around my eyes break out in eczema. I also like to brush my teeth with the hello Extra Freshening Natural Spearmint Hemp Seed Oil + Coconut Oil Fluoride Toothpaste because it doesn't contain sulfates, which have been known to agitate perioral dermatitis.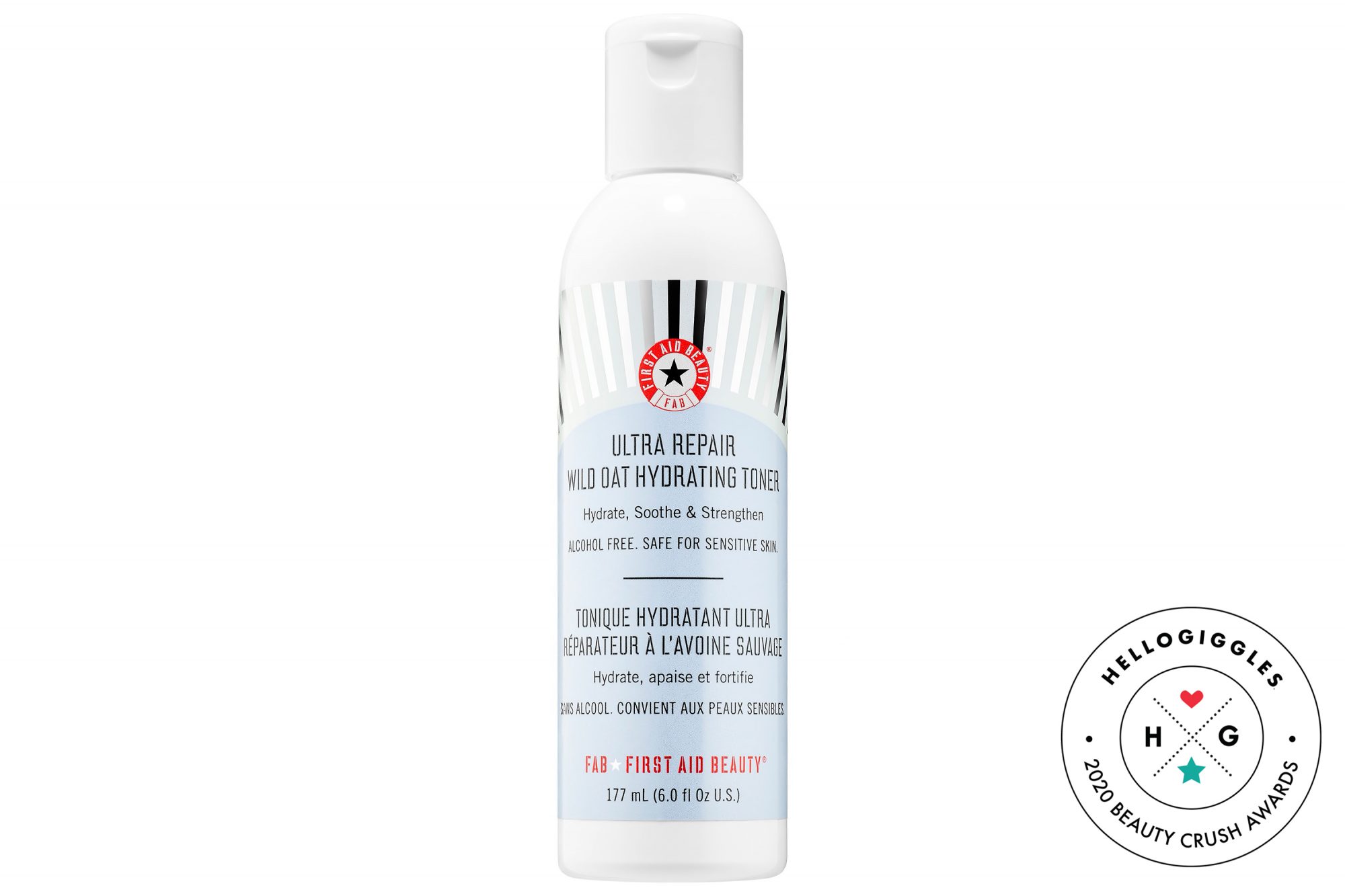 If my eczema does flare up, I have a few other products I like to use to try to calm it down. I still like to use my Naturopathica Cleansing Balm in the morning, but will follow it up with the First Aid Beauty Ultra Repair Wild Oat Hydrating Toner (which is also a 2020 Beauty Crush Awards winner!) with a reusable cotton pad. I find this toner to be very soothing during times of eczema stress. After that, I apply a clindamycin lotion my dermatologist prescribed for me, and then the Avène Skin Recovery Cream over that.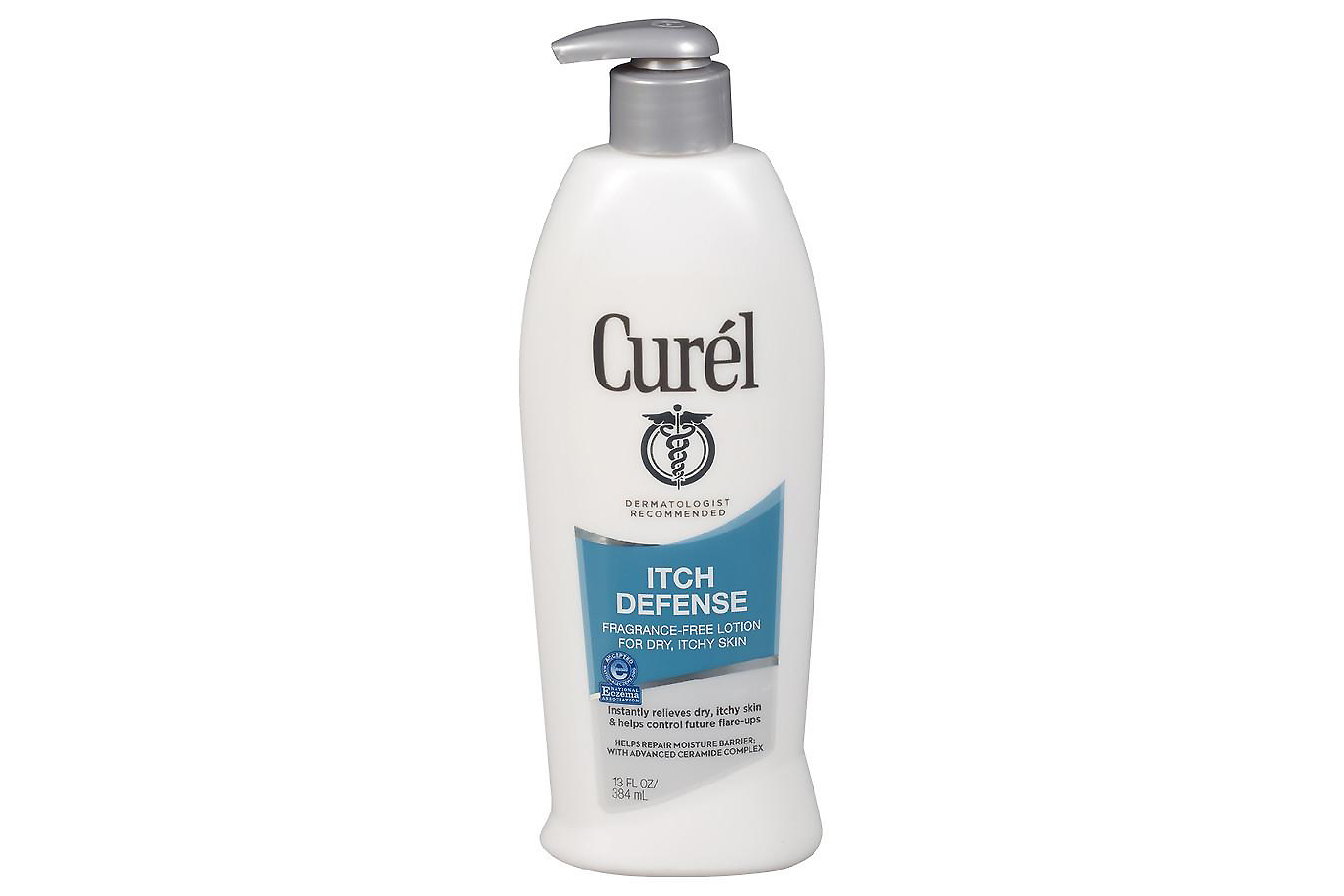 When building your own eczema-fighting arsenal, it's important to find fragrance-free products. When the eczema gets bad on my hands, I will spot-treat with a prescription 2.5% hydrocortisone cream and then use the Curél Itch Defense Calming Lotion on my hands and body.
[quiz-entity id="7477421″ /]