6 easy tips for building an eco-friendly wardrobe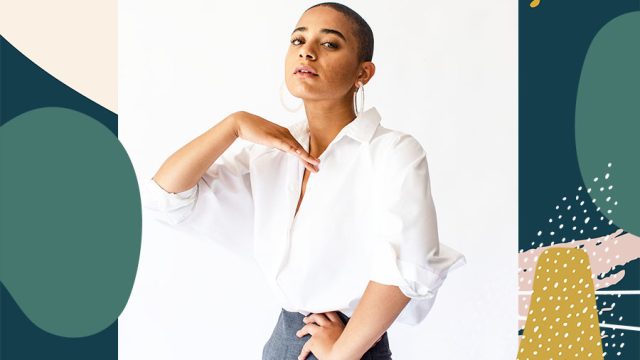 Sustainability is a huge buzzword these days, which is, of course, a good thing. The beauty and food industries have made robust efforts to create clean products, and fashion companies are following suit. Brands have become more conscious of being sustainable, making it more attainable to have an eco-friendly wardrobe. If this is a goal of yours, or possibly something you are thinking of for a New Year's resolution, let this be your guide.
Before you even step foot in front of your closet, take a moment to assess your shopping habits. Are you an impulsive shopper? Is your closet packed with clothes that still have tags or items you purchased for a single purpose, like a sexy New Years' Eve dress? Figure out if you have any patterns that cause you to be wasteful to the planet, not to mention your wallet, and won't help you to maintain an eco-friendly wardrobe. 
To learn more about this, we chatted with Aaron Hoey, the CEO of Amour Vert. For those unfamiliar with the brand, Amour Vert is a sustainable clothing brand that truly walks the walk; it uses organic fibers and non-toxic dyes, and plants a tree for every tee purchased (they are currently up to 280,000). Hoey offered us some tips on how to get a greener closet.
1Do a big cleanout
Hoey suggests that the first step towards getting an eco-friendly wardrobe in ensuring you are discarding unwanted apparel the proper way—meaning donating instead of tossing. First, pack up unwanted clothes, whether they are items you never wore, are worn out, don't fit, or don't wear anymore. Then research a local shelter you can donate to or consider consignment shops, like Crossroads. You can also signup for mail-away consignment with thredUP, who makes it beyond easy for you by sending you a postage-free bag for you to fill.
2Streamline your style
Think of the items you actually wear and refocus your style around them. If your look tends to be mostly dark denim, silk blouses, and blazers, then stop buying skirts or bright tops just for the sake of having them as options. Establishing and simplifying your style will prevent unnecessary things from entering your closet.
3 Quality over quality 
Hoey says that it's important to buy high-quality and durable products. "If you can only wear something a few times before it falls apart, it will most likely end up in a landfill," he explains. Give it a go by investing in clothes you wear all year long, like jeans, button-downs, and classic cut dresses.
Here are a couple shopping suggestions:
Amour Vert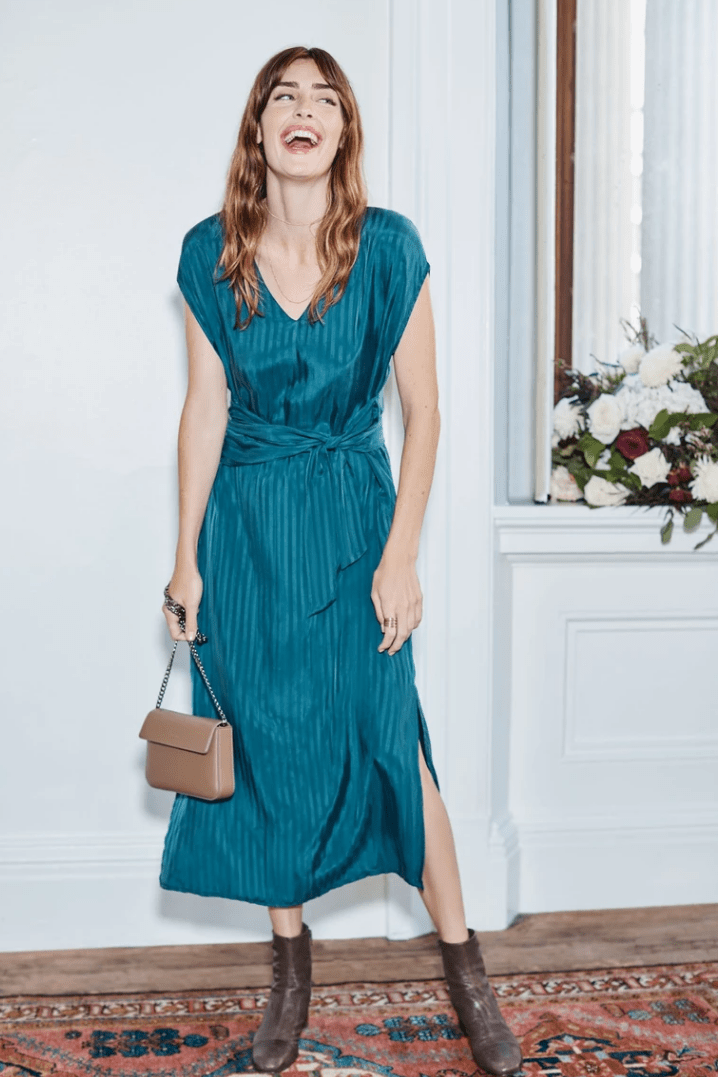 $168
Shop it
Available at Amour Vert
This dress is 100% recyclable and biodegradable, and you can wear it in the winter, spring, summer, and fall.
Epoque Evolution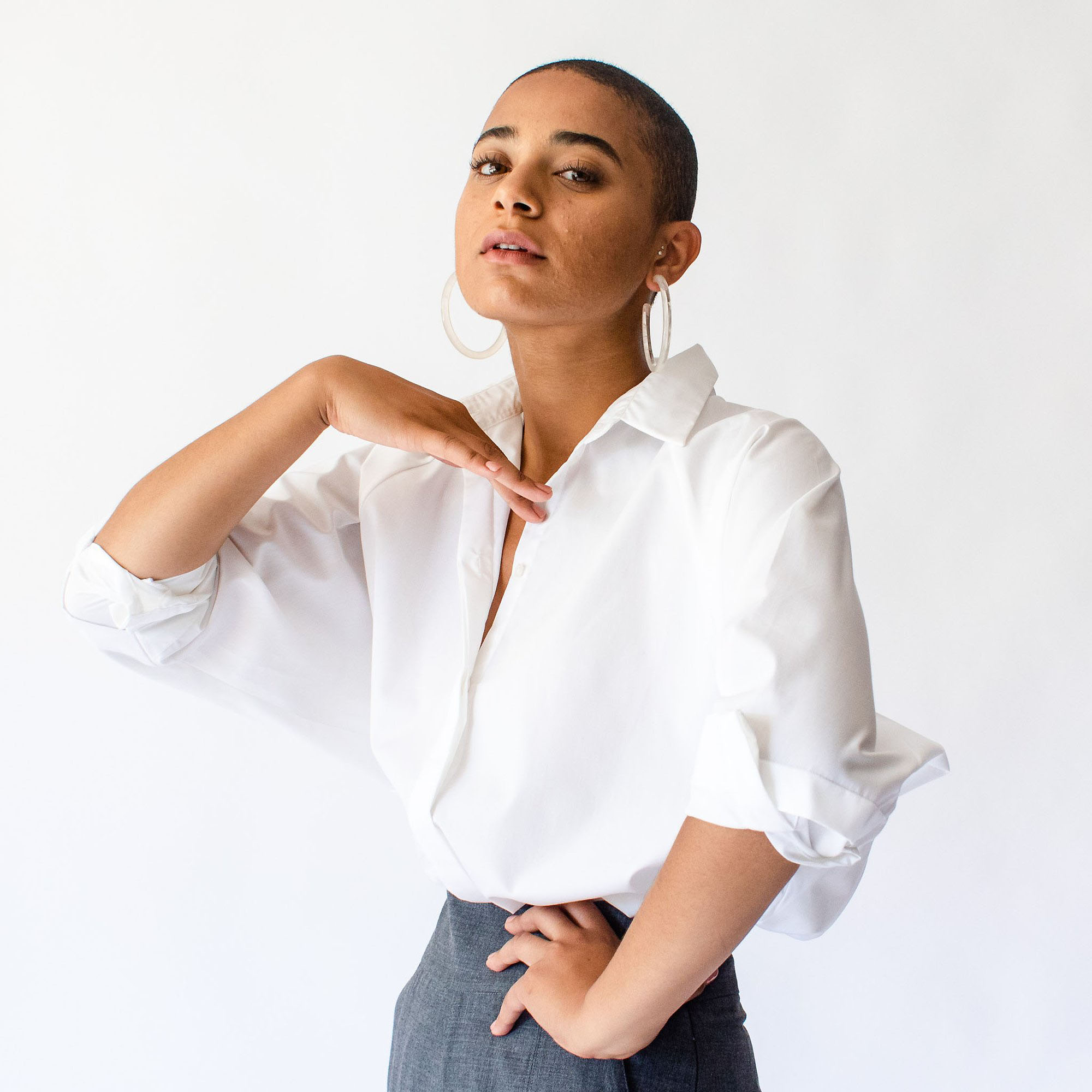 $148
Shop it
Available at Epoque Evolution
Organically made, soft, and machine washable, this crisp white shirt is endlessly wearable.
4Think about how you define "eco-friendly"
The term encompasses many ideas, from sustainability to cruelty-free vegan leather. Hoey says, "Research what companies are doing to consider themselves 'sustainable' or 'eco-friendly.' Transparency is key!" Keep a mental Rolodex of brands that you want to support.
Here are some of our favorites:
HappyxNature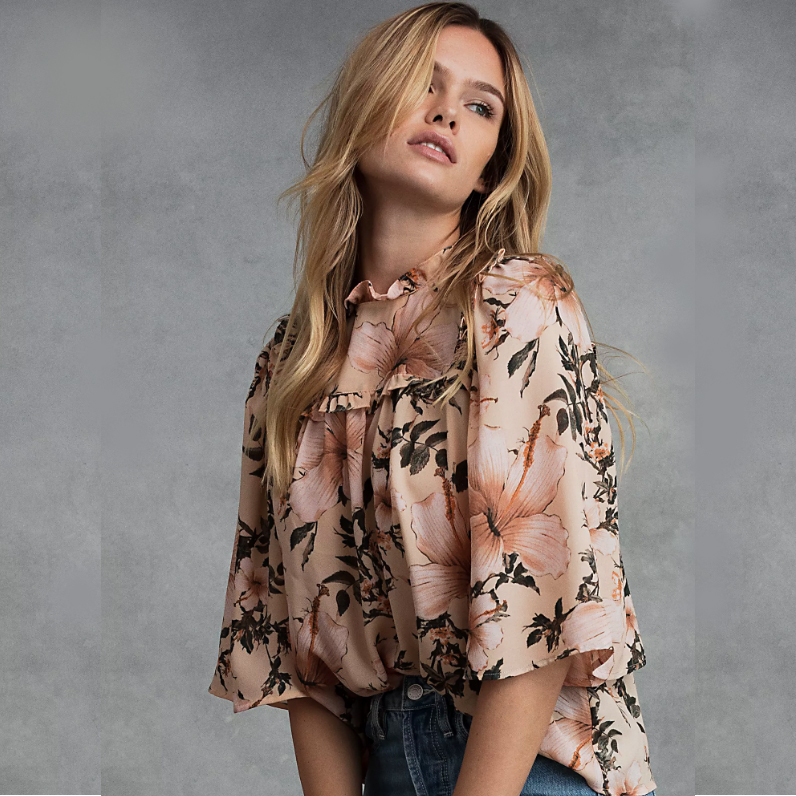 $66.30 (orig. $78)
Shop it
Available at HappyxNature
Floral blouses, boho dresses, and fun jumpsuits are just some of the pieces in Kate Hudson's sustainable brand.
DL1961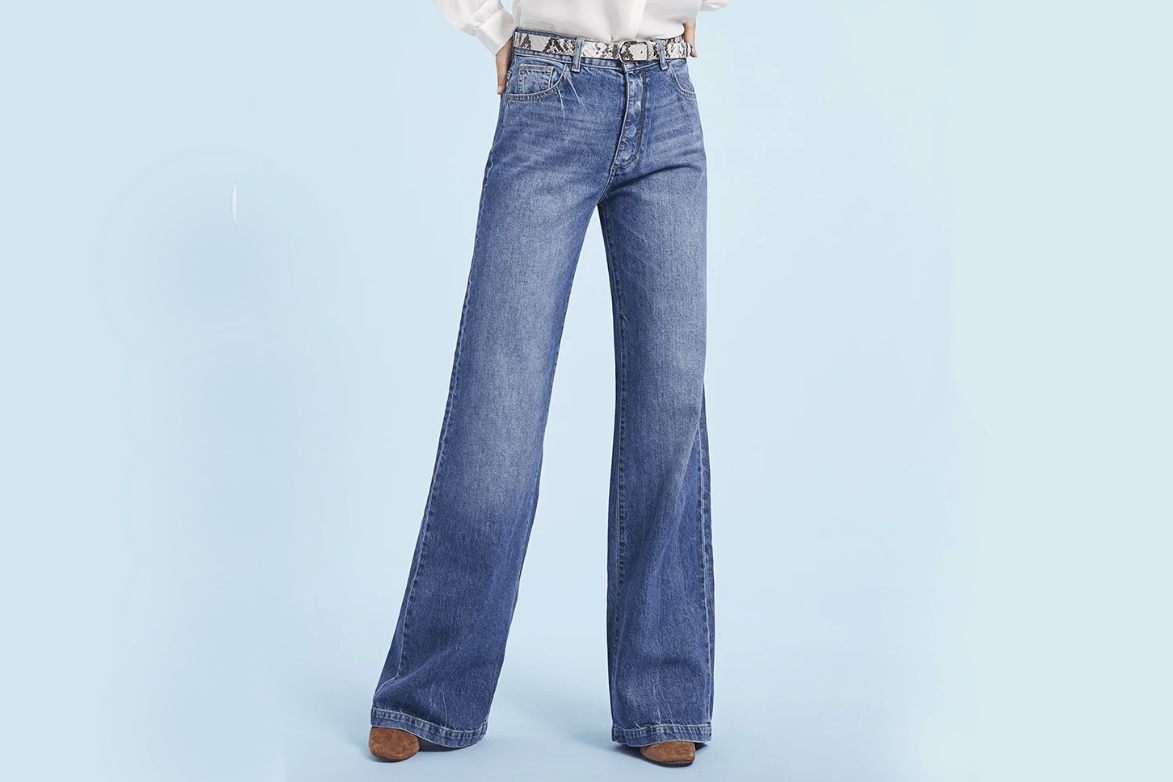 $229
Shop it
Available at Bloomingdale's
The average pair of jeans uses 1500 gallons of water to make, while DL uses an average of just eight gallons.
H&M Conscious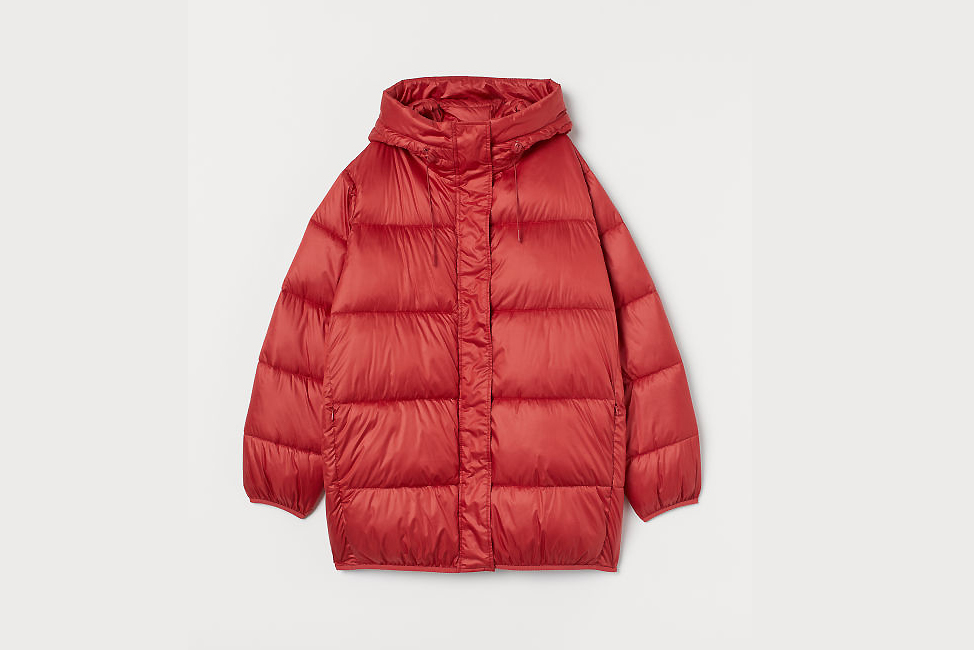 This organic and sustainable piece won't break the bank and is the perfect puffer coat for the winter.
Other brands to add to list: Everlane, Reformation, Prana, and Patagonia.
5 Add some oldies but goodies to your eco-friendly wardrobe.
Become a vintage pro and a regular at your local stores or buy from sites like TheRealReal, What Goes Around Comes Around, or Asos Market Place. Recycling old goods reduces our carbon footprint and the waste we add to the environment.
6Think of little ways you can update your look.
Small things can have a big impact. Maybe it's buying a statement belt to update your black dress, grabbing a bag strap to change the look of your black crossbody, or maybe just a statement piece of jewelry. Salt is a sustainable company that makes bright bag straps you can swap out, Soko makes some killer jewels, and Noonday Collection sells fair-trade accessories.
Remember that every eco-friendly action helps! Many small steps add up to a big step in helping our planet.