Ebonee Davis is going to give a TED Talk on sexual empowerment and mental health, further proving that she's *such* a queen
Celebrities as a whole get a pretty bad reputation for being shallow. People love to joke about how they just take selfies and then bathe in piles of money. And like, TBH, that sounds pretty damn good to us! But it's important to remember that some celebrities really do use their platforms for good. They know they have a lot of power, and want to have a good influence. And thank goodness for these guys! Celebs have a major influence on our culture, so any time a famous fave wants to shape our society for good, we're grateful. Right now, we're feeling particularly #blessed by Ebonee Davis (again!), who just announced she's going to be giving a TED Talk.
According to her Instagram, Ebonee Davis is going to give a TED Talk on sexual empowerment and mental health.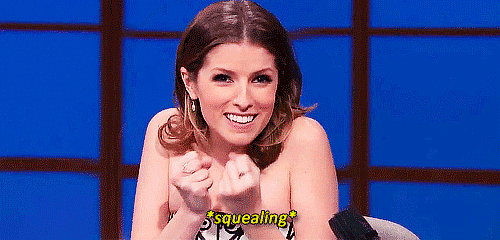 Like, how AH-MAZING IS THAT?! Talk about using your platform for good instead of evil (or even neutrality). We're seriously so freakin' pumped. Ebonee Davis is such #GOALS, and if her talk is anything like her advice to young girls about confidence, this is gonna be so, so great.
She explained on Instagram,
"I'm excited to announce that this January, I will be giving a TED Talk at the University of Nevada on the topic of Sexual Empowerment and Mental Health."
Yes, yes, yes lady!!!
https://www.instagram.com/p/BLWnBZYDXAw
She continued, saying,
"Tickets are on sale now and I would love the support of as many of my fans, friends and family members as possible! Thank you!!! #NewBeginnings 📕✨👑"
Ebonee Davis seriously made us swoon earlier this year with her genius connecting of racism in the fashion industry to police brutality, and she's proven time and time again to be a straight up QUEEN. We're so grateful for her, and can't wait to check out her talk!