Eat these 18 foods if you want shinier hair
No matter what your hair type is, the one thing we all covet is super healthy, shiny hair, right? Whether yours is curly or straight, short or long, thick or fine, we all want to rock locks that shine bright like a diamond. No shame in our game.
The great thing is, you may not even need to invest in super-expensive hair products to get the silky locks of your dreams. Why, you may ask? Because shiny hair starts from within — and there are plenty of foods you can eat for beautiful, shiny hair. It's true: your diet impacts your overall health literally from head to toe, and your mane is a major part of that.
So you want to have shiny hair? Eat these 18 foods, and enjoy the delicious benefits of glossy tresses.
1. Salmon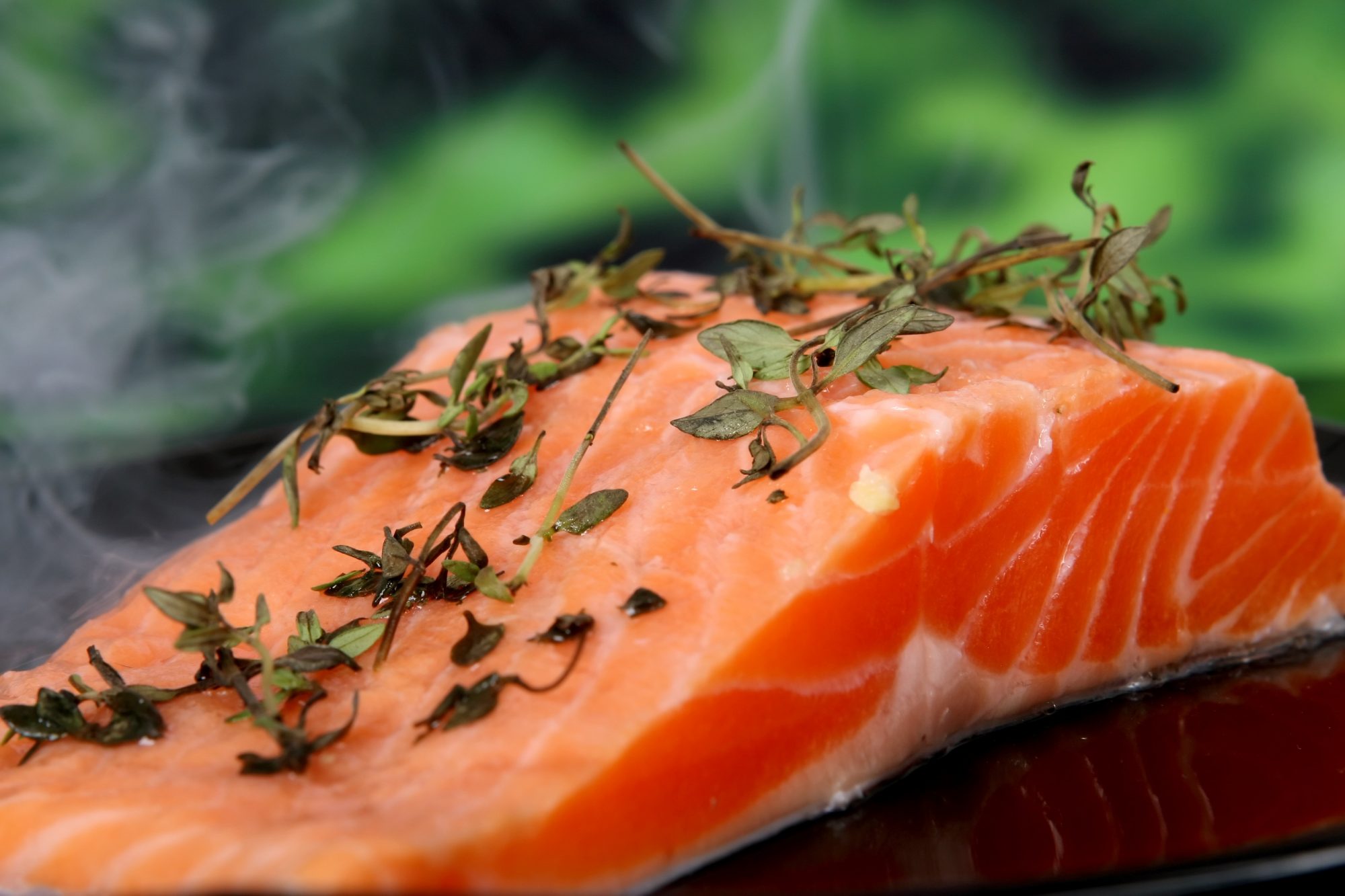 Salmon is ridiculously good for you, so if you're not eating it on the regular, you're potentially missing out on some serious health benefits. Salmon is loaded with nutrients like protein, fatty acids, iron, and vitamins B-12 and D, all of which help strengthen your hair, no conditioners needed.
2. Other seafood, including mackerel, shrimp, and oysters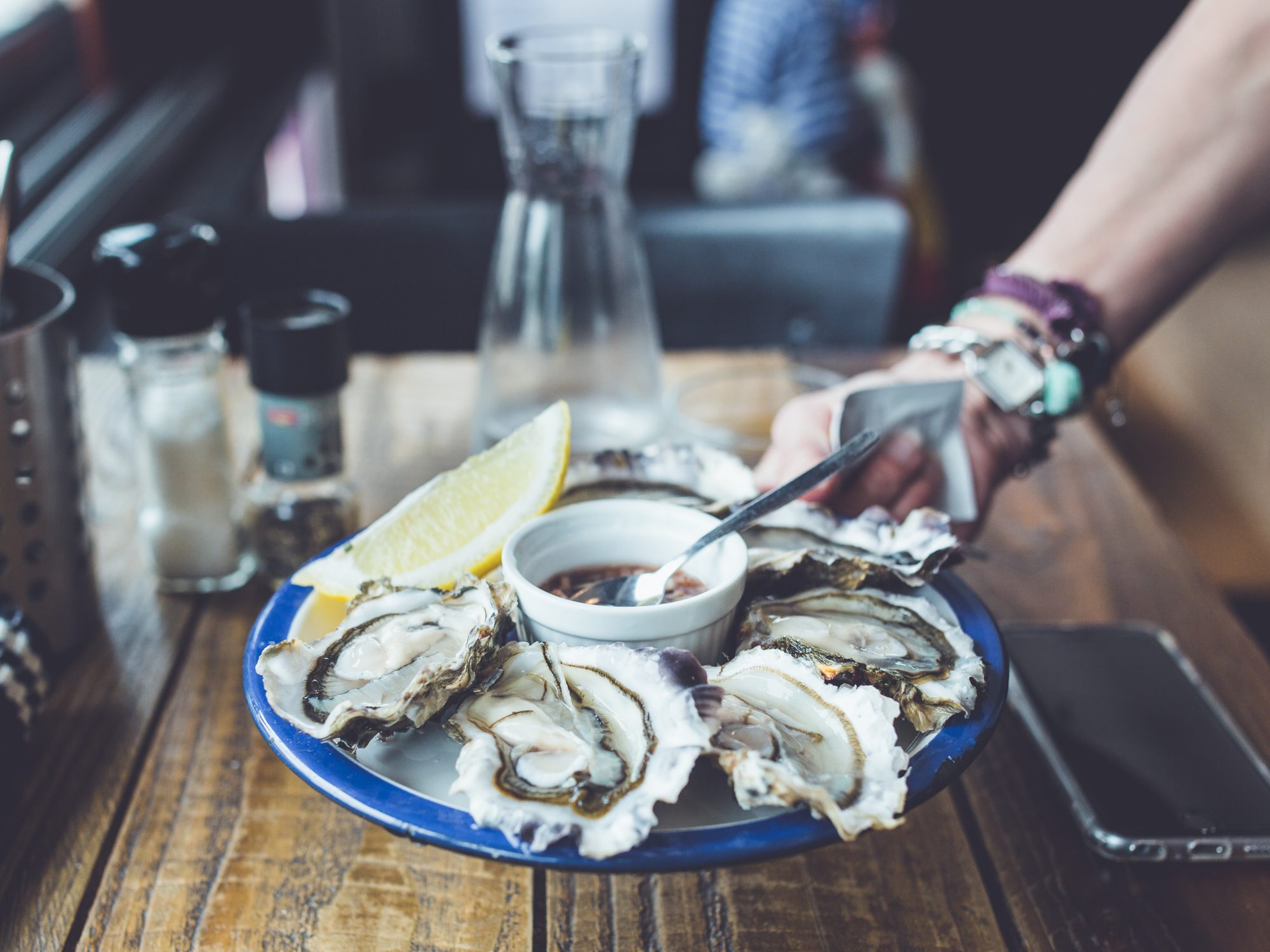 Salmon isn't the only fish that delivers benefits straight to the top of your head. Other kinds of seafood, including mackerel, shrimp, and oysters, are equally as good for your strands because they're high in omega-3 fatty acids that keep your hair healthy and shiny. Those fatty acids provide the healthy fats your hair needs to remain strong. Whatever seafood floats your boat, make sure you're getting some regularly, and you'll reap the tasty benefits in spades.
3. Banana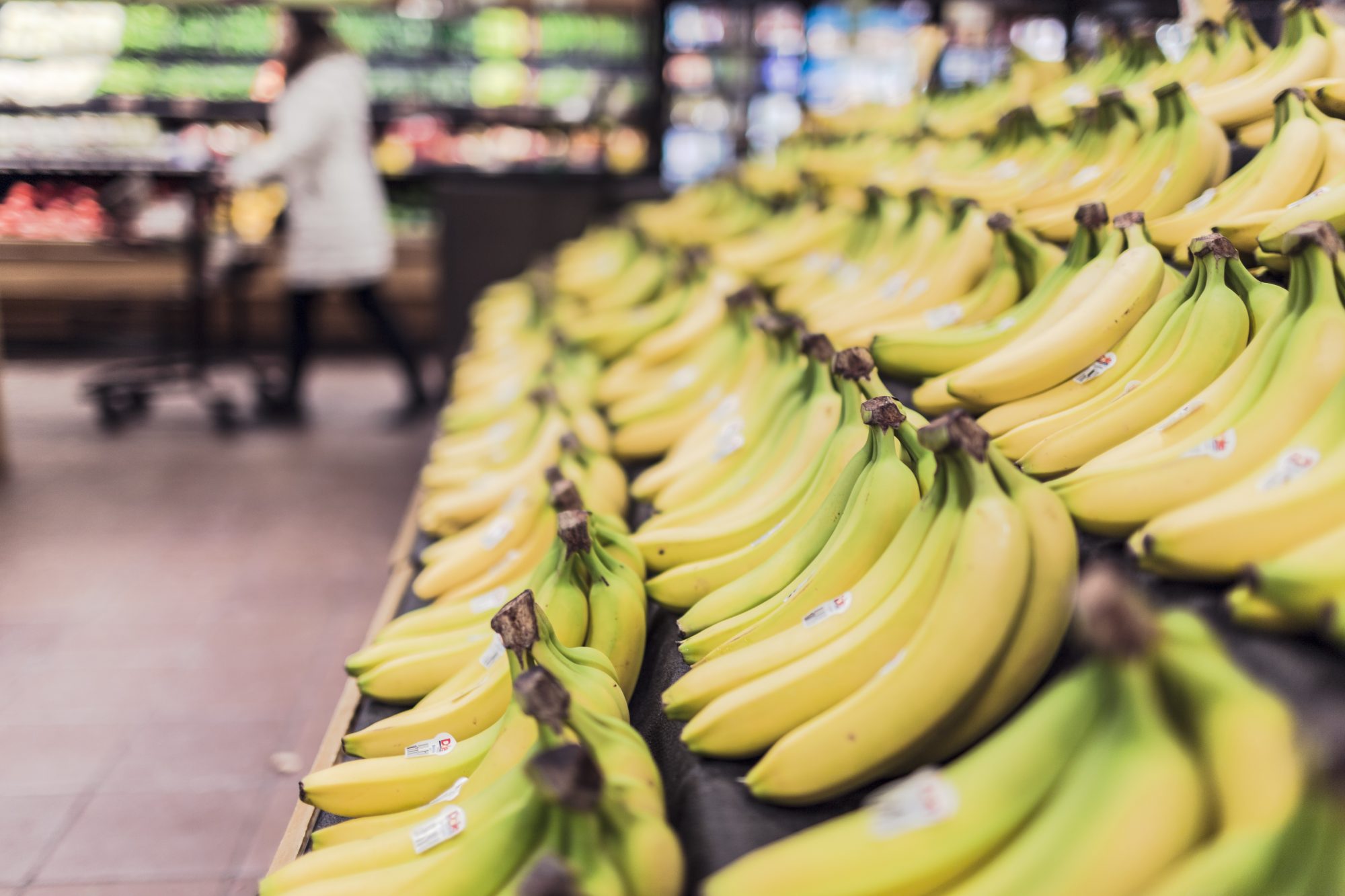 Bananas are the perfect healthy snack at any time of the day, so it shouldn't be surprising that a banana a day can keep dull hair at bay. They're chock-full of vitamin B6, which improves protein metabolism, meaning that it helps hair follicles better absorb the nutrients they need for growth and vibrancy. Plus, they're delicious and an easy on-the-go snack, so how can you go wrong?
4. Avocado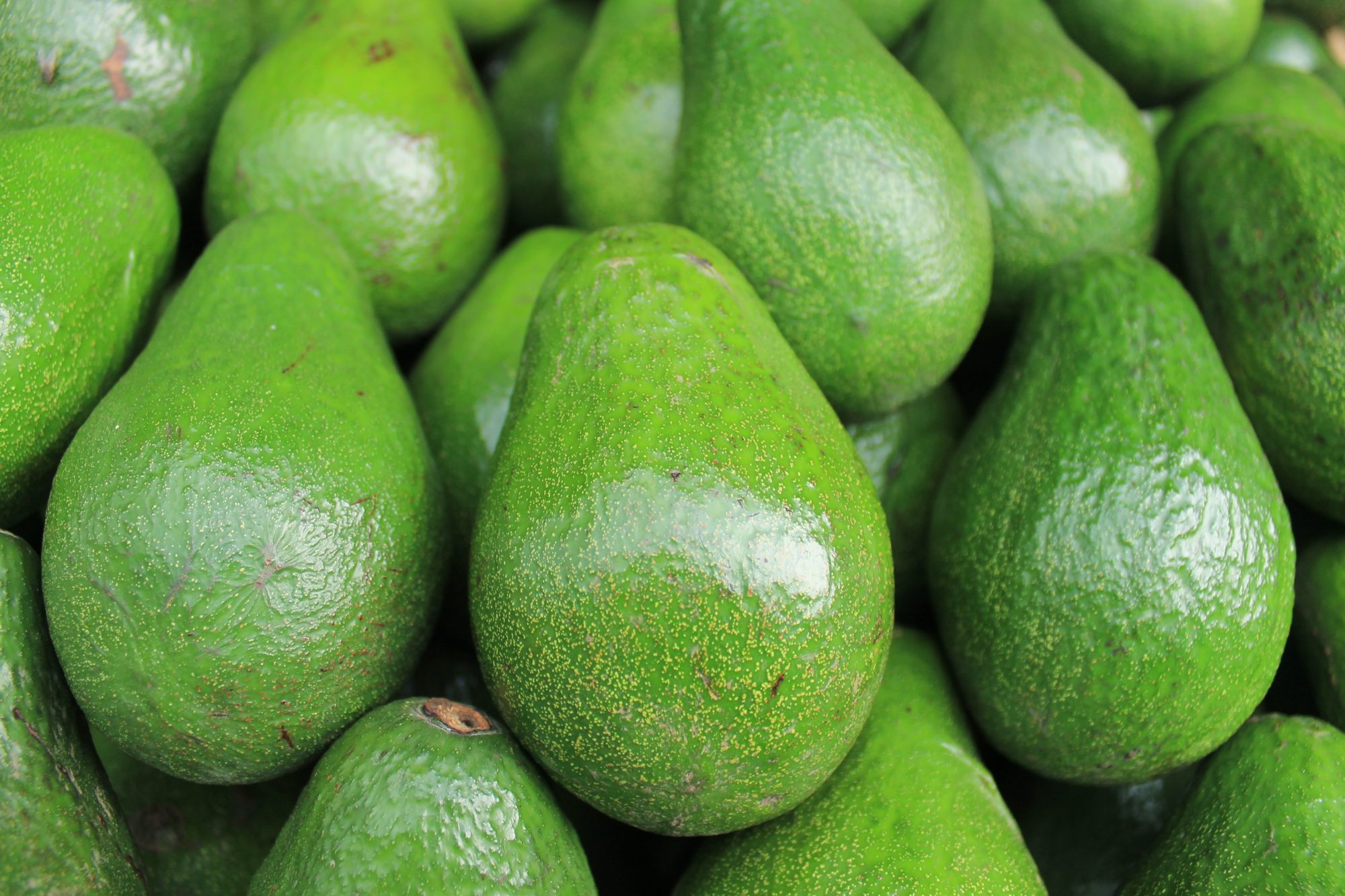 You may be sick to death of seeing avocado toast all over your social media feeds, but there's a solid reason why people are still obsessed with it. The beloved green fruit is a serious source of antioxidants, fiber, potassium, and magnesium — all key players in the shiny, healthy hair game. Don't say we didn't tell you!
5. Blueberries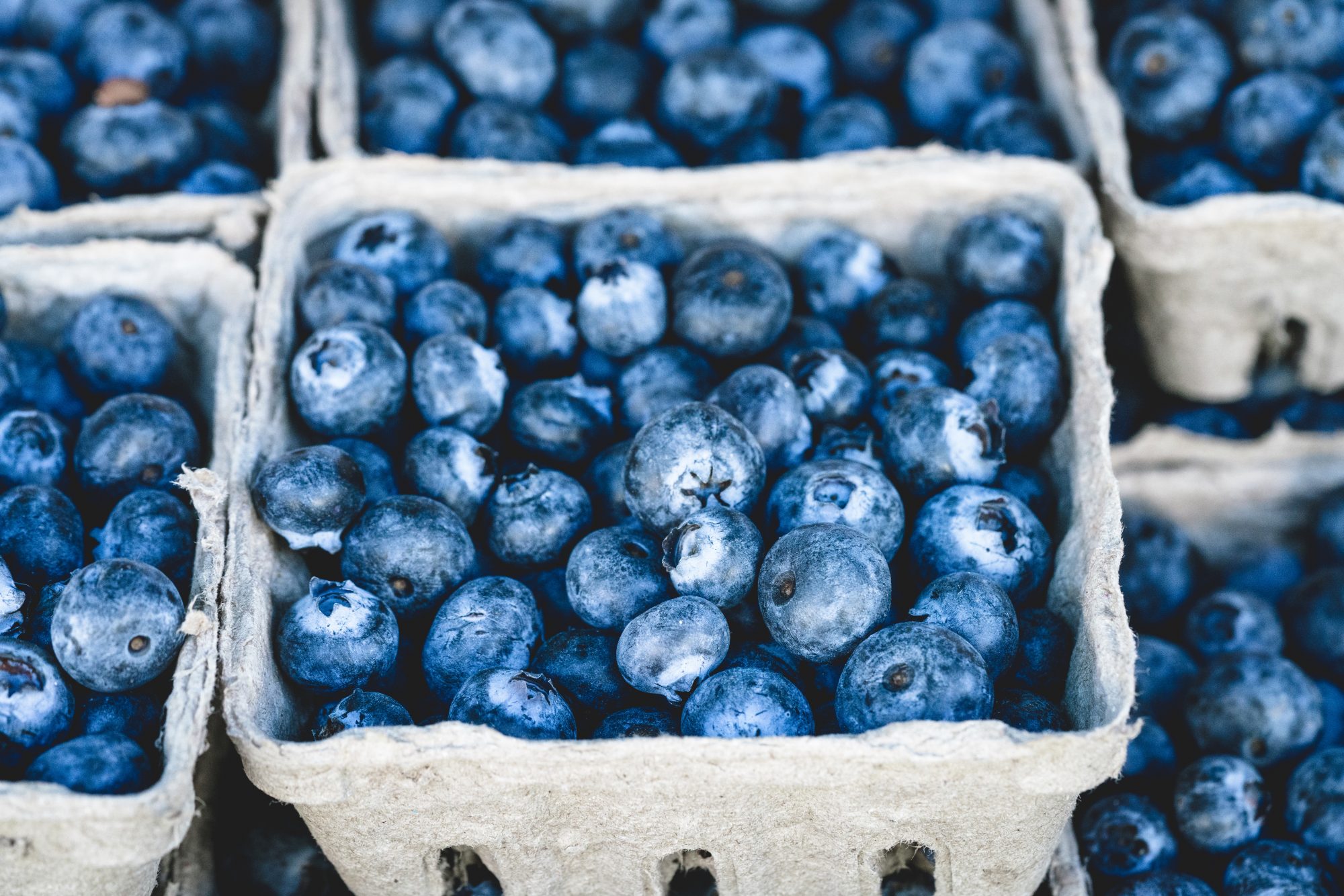 Fruit is great for you in general, but not all fruits are created equal. Berries, like blueberries and raspberries, are incredible for you because they're low in natural sugars and high in fiber and antioxidants, helping to combat free radicals that can make your hair dull and lifeless. You can easily add them to your breakfast each morning by throwing in a handful to your oatmeal, smoothie, or yogurt…which brings us to our next point.
6. Greek yogurt
Greek yogurt is one of those foods that have health experts and regular people alike racing to the dairy aisle, because it's seriously so good for you. Aside from being a delicious option for breakfast or a post-workout snack, Greek yogurt is boss for your hair. If you eat it regularly, the proteins keep your hair strong and shiny, and you can even work Greek yogurt into your beauty routine by using it as a conditioning mask, which will make your hair smooth and glossy. Need we say more?
7. Dark, leafy veggies like spinach, kale, and cabbage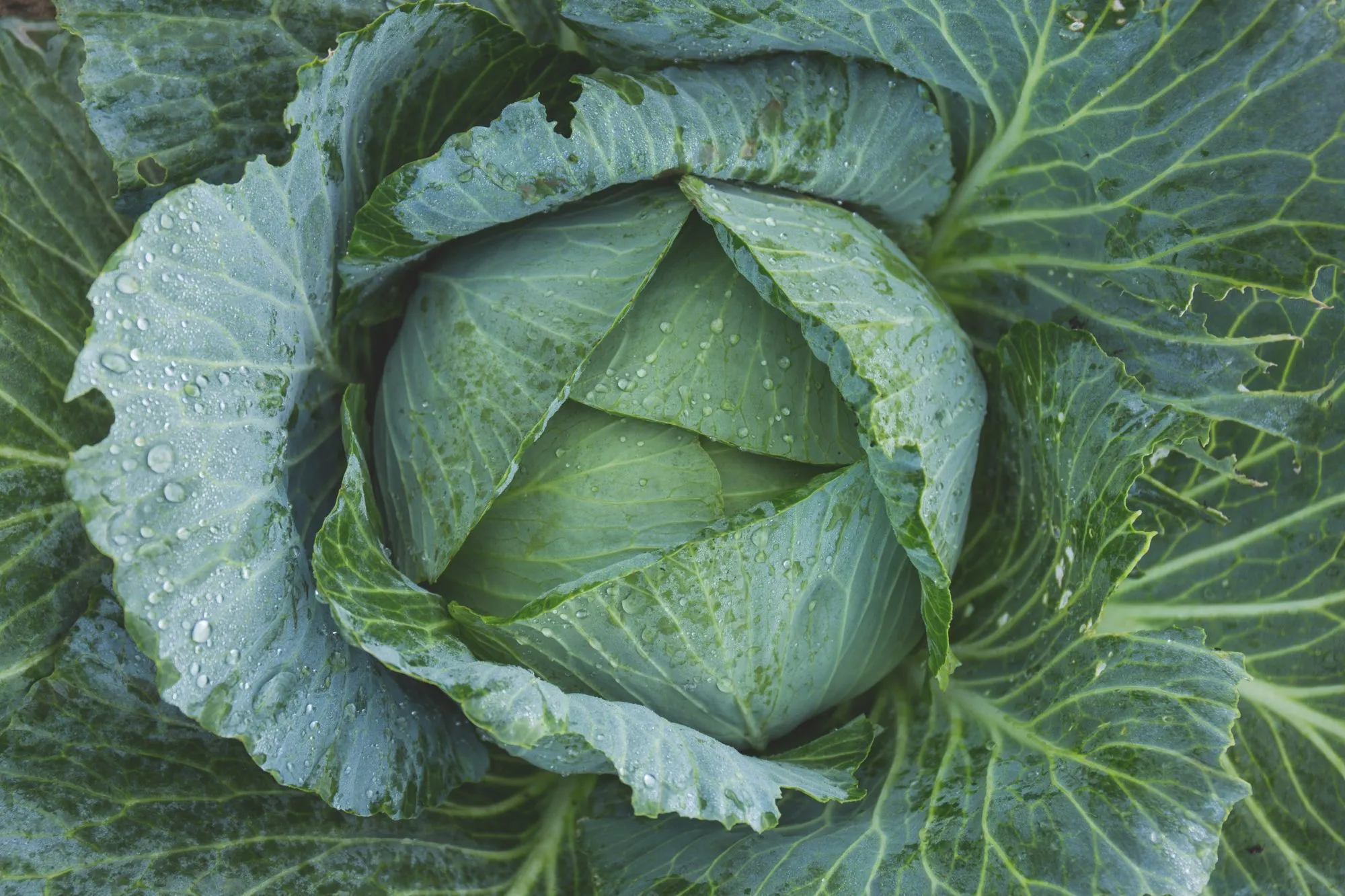 The darker the greens, the more vitamins they contain. Spinach, in particular, is loaded in vitamins B, C and E, as well as potassium, calcium, iron, magnesium, and omega-3 fatty acids. What does this mean for your mane? Well, the iron helps red blood cells carry their full share of oxygen to your hair follicles, keeping your locks in tip-top shape.
Make sure you get enough greens (like spinach, kale, broccoli, and cabbage) in your daily routine, and your hair will have mirror-like shine.
8. Nuts like walnuts, almonds, pecans, and cashews
Health and beauty experts are nuts for nuts, and for good reason. Nuts like walnuts, almonds, cashews, and pecans have tons of healthy fats and vitamins which coat your hair follicles and keep them looking gorgeous. Almonds are also known for carrying a healthy dose of protein, selenium, and manganese, all of which are major players in giving hair serious shine. Time to get a bit nutty!
9. Eggs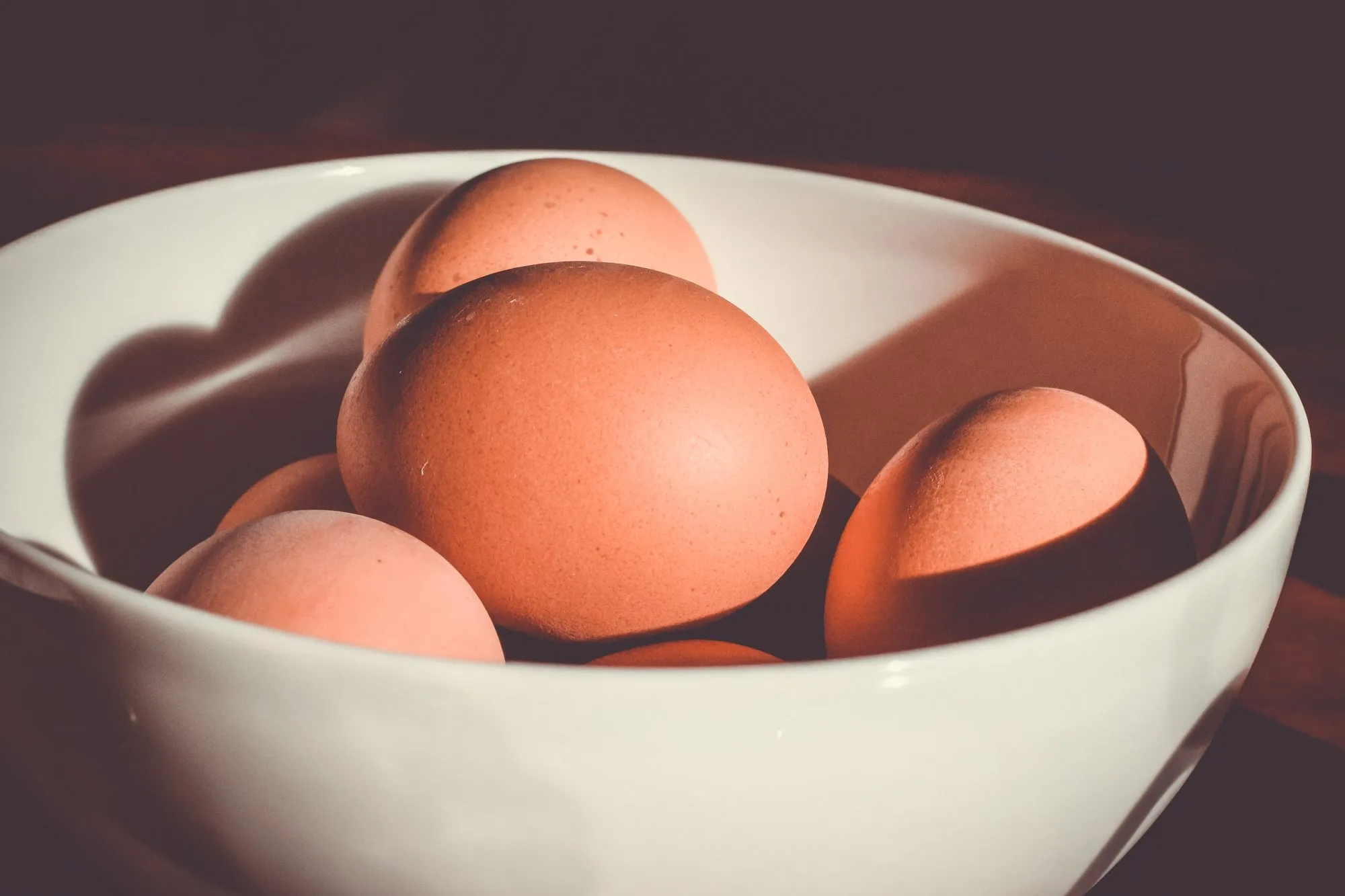 Eggs are another one of those versatile diet staples that are great for you no matter how you include them in your diet, whether you enjoy an omelette for breakfast or a frittata for dinner. The best thing about eggs is that they're a nutritional powerhouse, which means good things for your strands. Eggs have high levels of biotin, a B vitamin that keeps your scalp healthy and promotes hair growth. Plenty of people use eggs to create a hair mask, too. Get your shine on!
10. Pumpkin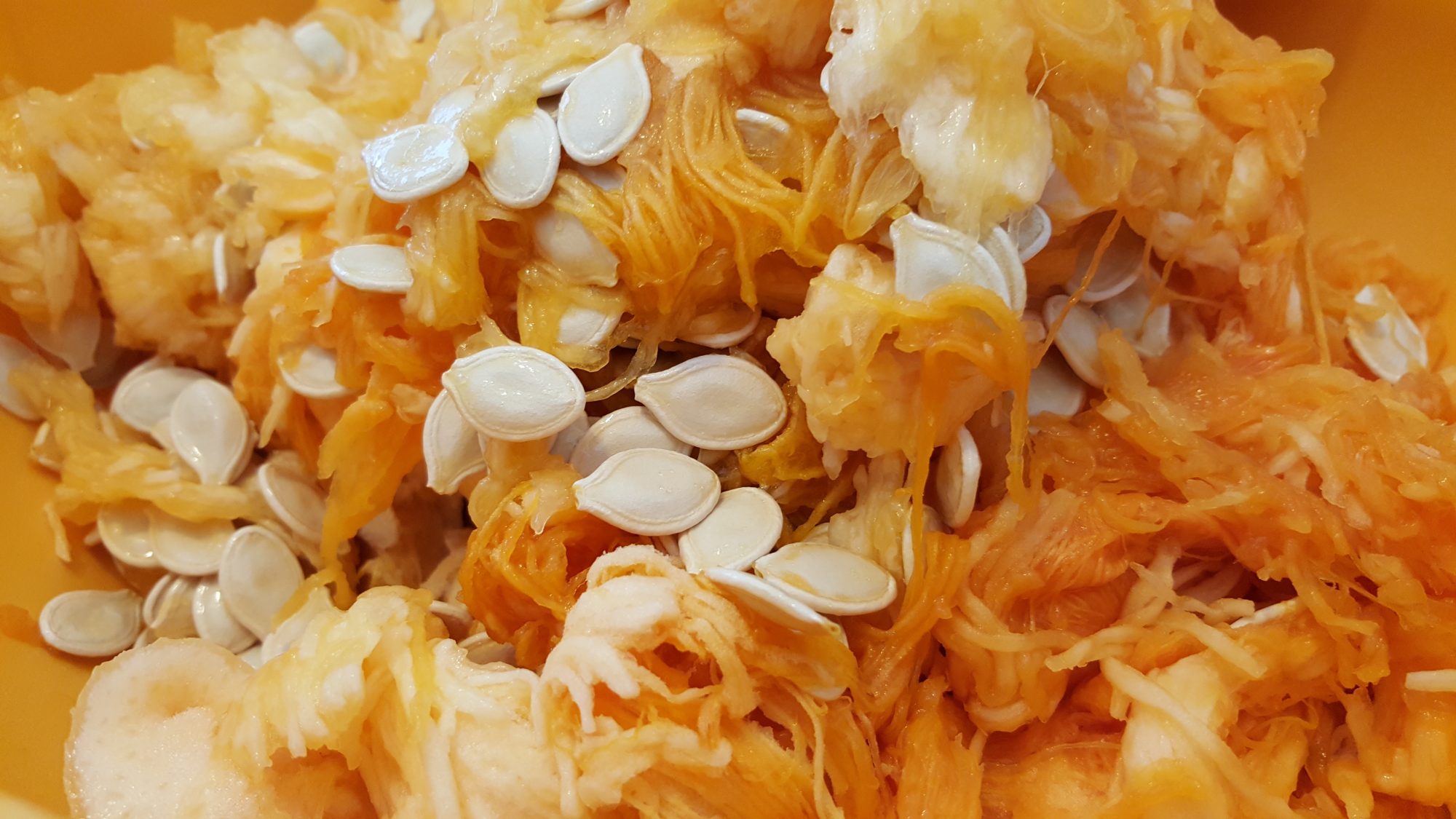 Pumpkin is a fall staple, but you may want to keep it in your diet long after your Halloween costume is tucked away. Pumpkin seeds contain biotin, which is crucial for growing healthy, shiny hair. They're also a great source of vitamin C, which helps condition your locks, giving them that Hollywood glossy look. You can throw the seeds in a salad or add the canned stuff to soups, yogurt,  and even oatmeal.
11. Lean meats like turkey, grass-fed beef, and chicken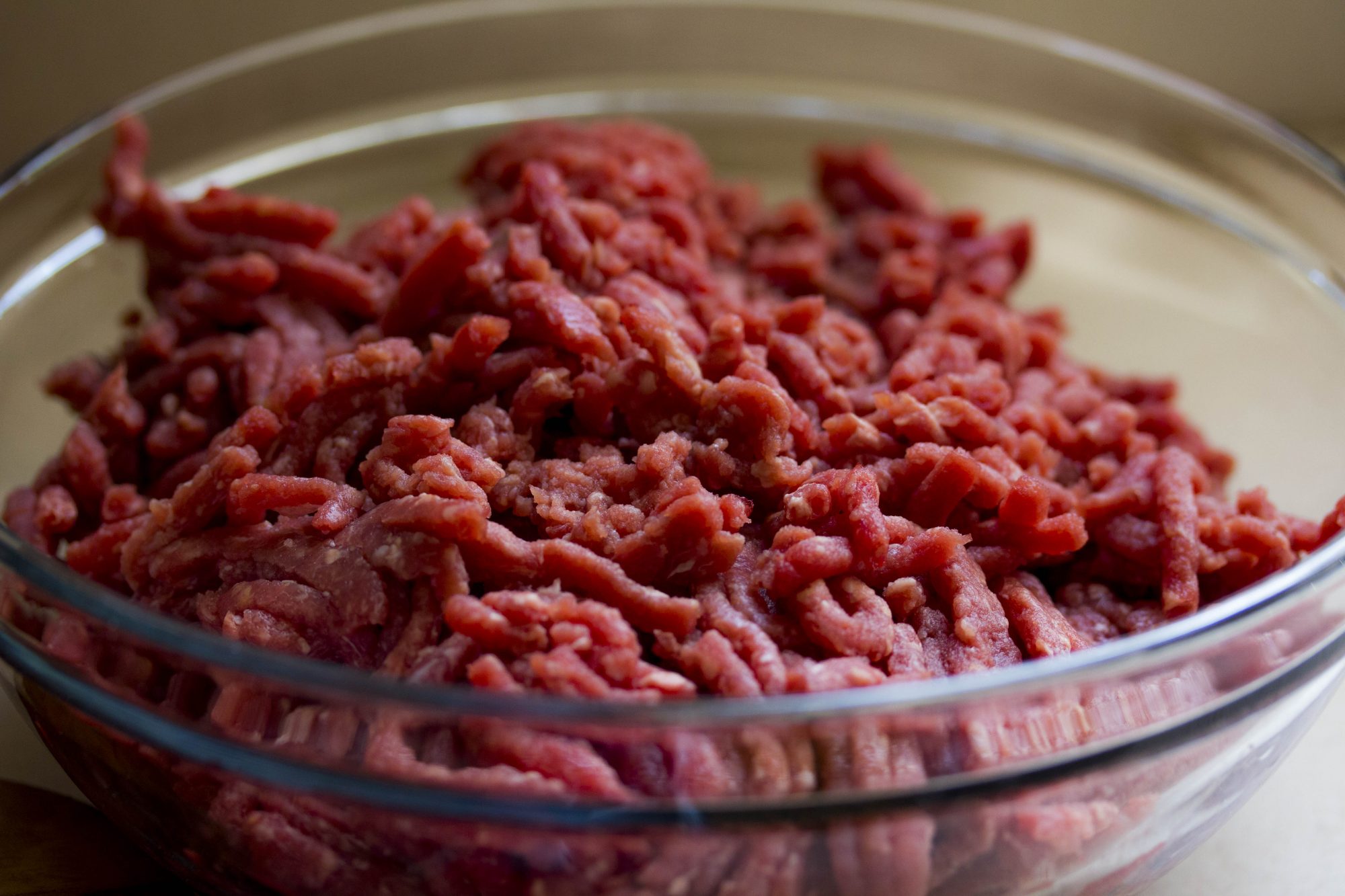 Lean meats, in moderation, are good for you, because their proteins help stave off hair loss. Plus, they're full of iron, which is vital for hair health. Dermatologist Paradi Mirmirani told U.S. News in 2012, "People who have problems with hair loss or hair growth tend to be iron deficient — especially women."
12. Whole grains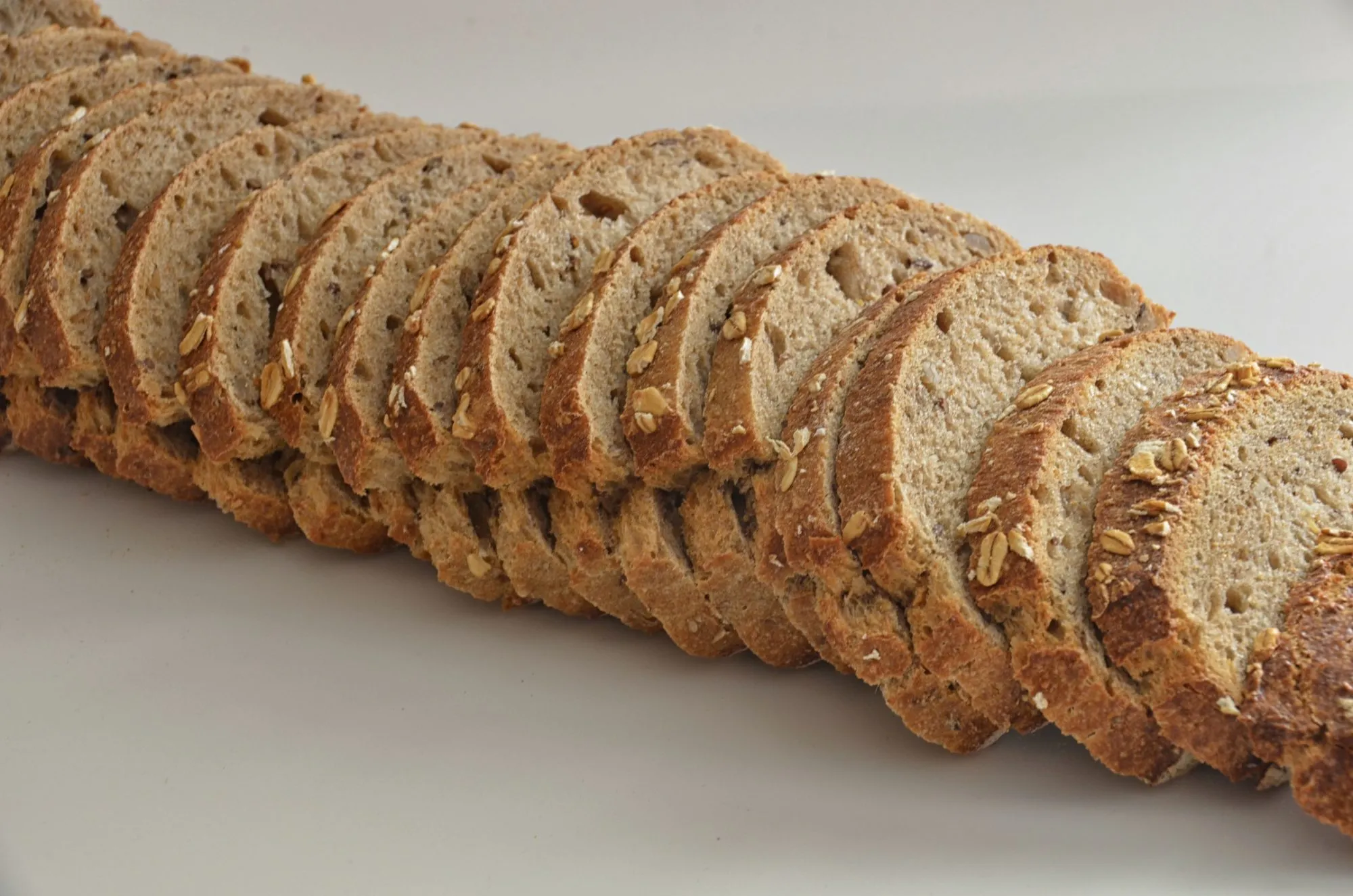 Whole grains are good for your heart and overall health, and they're key for lustrous locks, too. Keri Glassman, R.D., told Shape.com that whole grains have so many benefits, it's hard to keep count! "Niacin, pantothenic acid, folic acid, B6, and B12 contribute to the stimulation of hair follicles, which grow healthy, shiny, and strong hair by increasing circulation."
13. Dark chocolate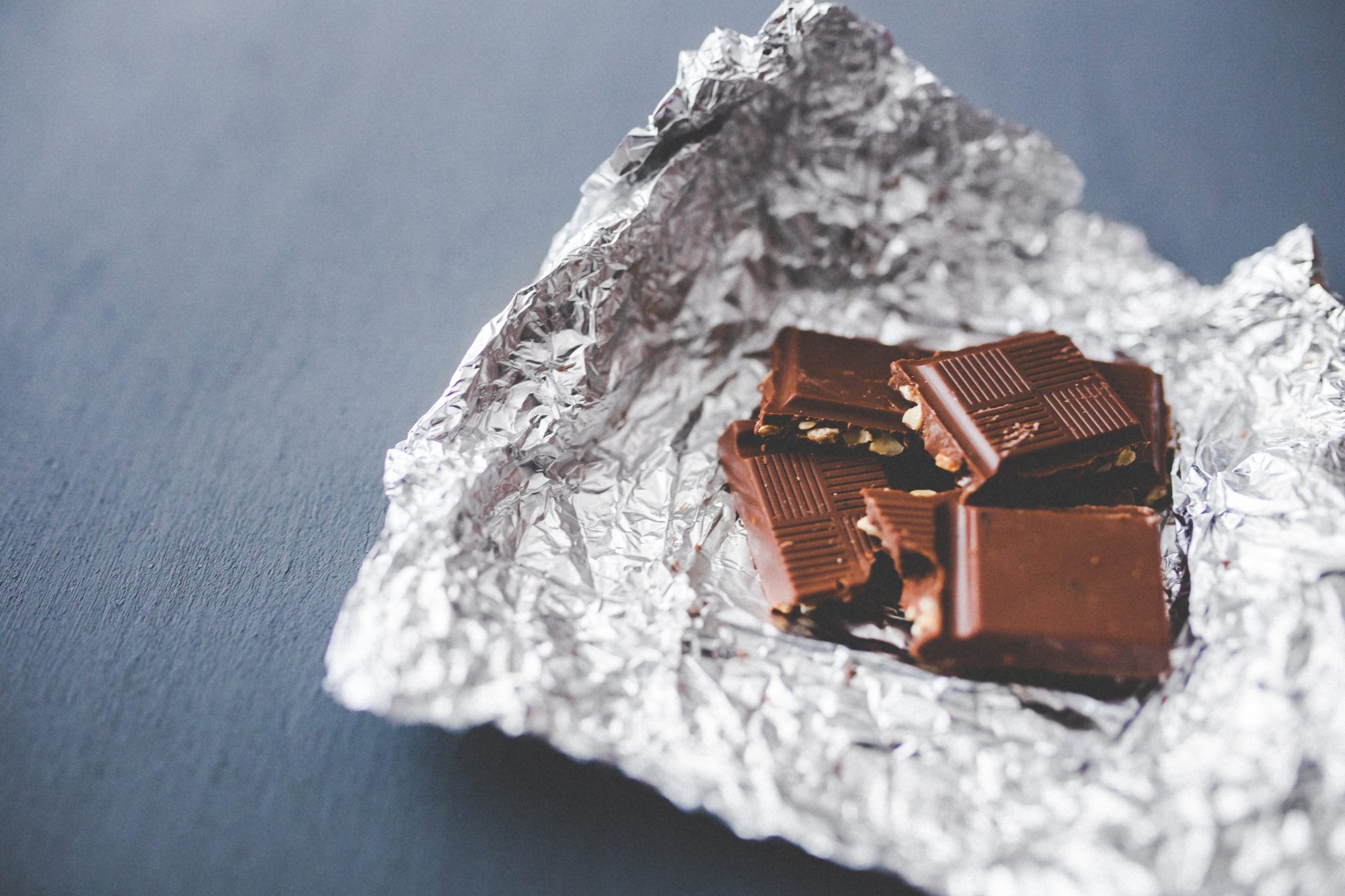 Dark chocolate is one of those good-for-you indulgences that we can get behind, because it's got health benefits galore. One unexpected benefit? Dark chocolate has copper, zinc and iron, which promote cell renewal. That means snacking on dark chocolate every day can increase blood flow to your scalp and result in healthier, shinier hair.
14. Sweet potatoes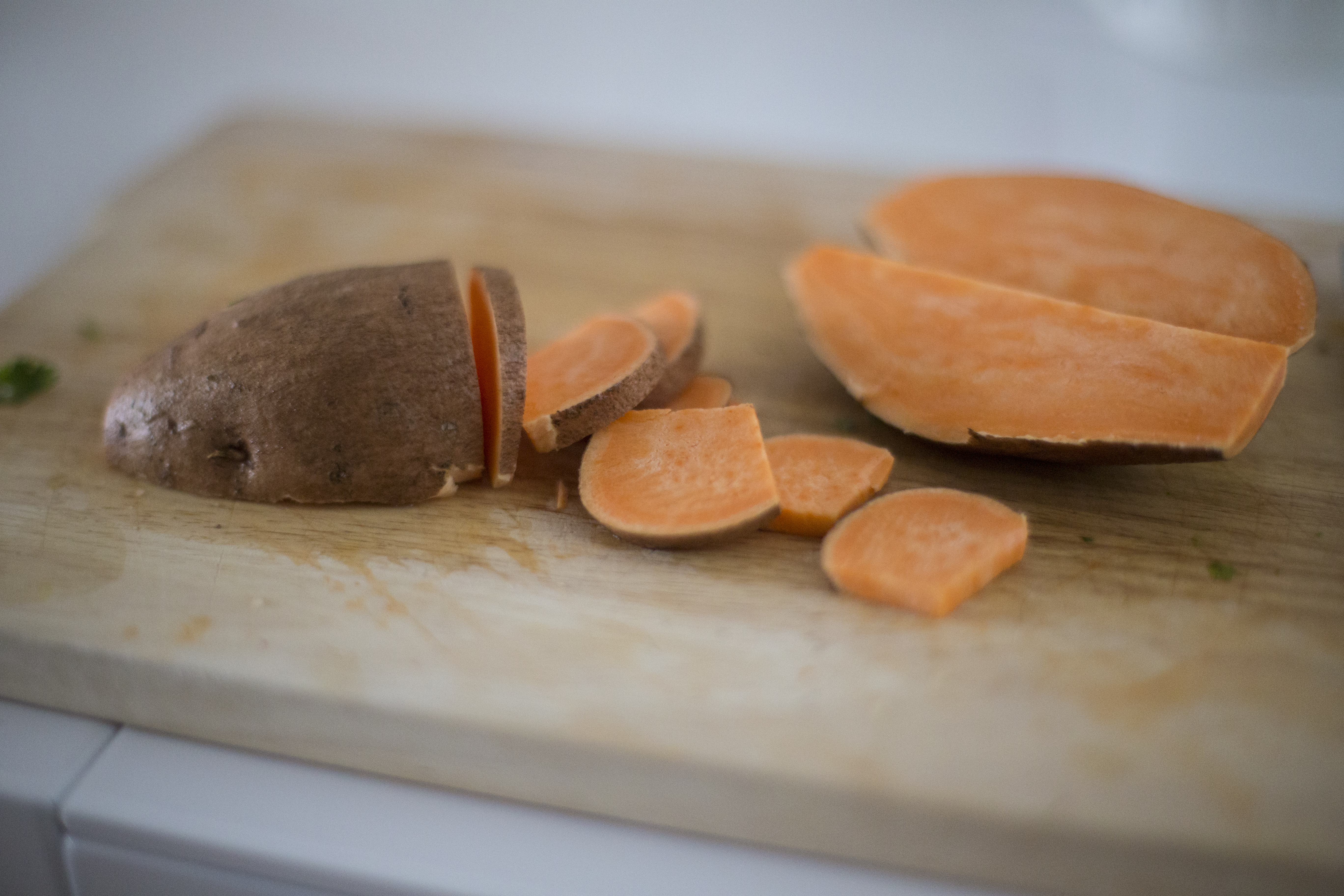 Sweet potatoes have one super-important nutrient for vibrant, gorgeous hair. Beta-carotene converts to vitamin A in the body, promoting fast cell growth everywhere, including and especially your hair.
15. Carrots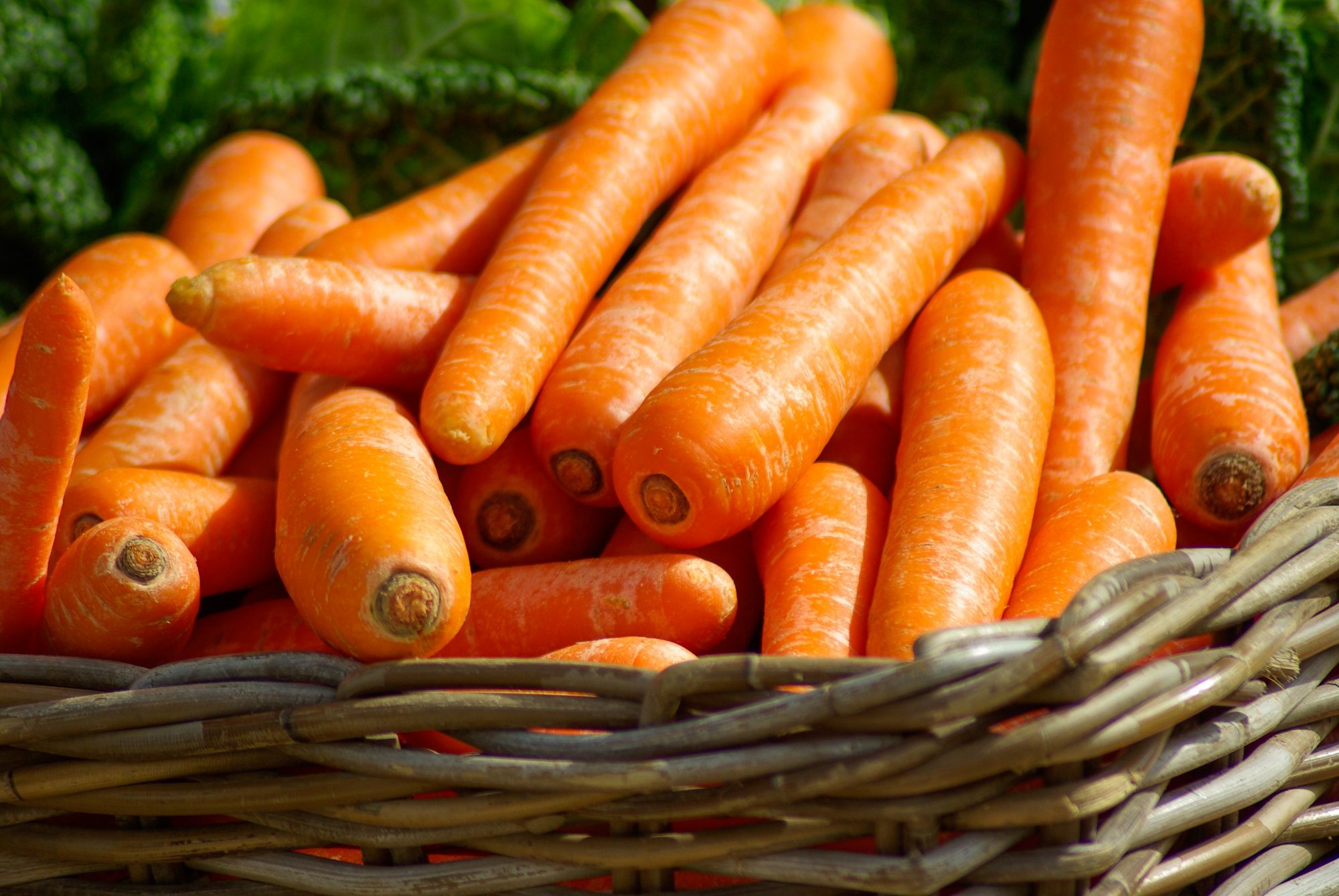 Much like sweet potatoes, carrots are an excellent source of beta-carotene, so you'll definitely want to get your Bugs Bunny on more often. You can snack on them, roast them as a delicious dinner side, or add them to a salad or smoothie to get your vitamin A fix.
16. Kiwis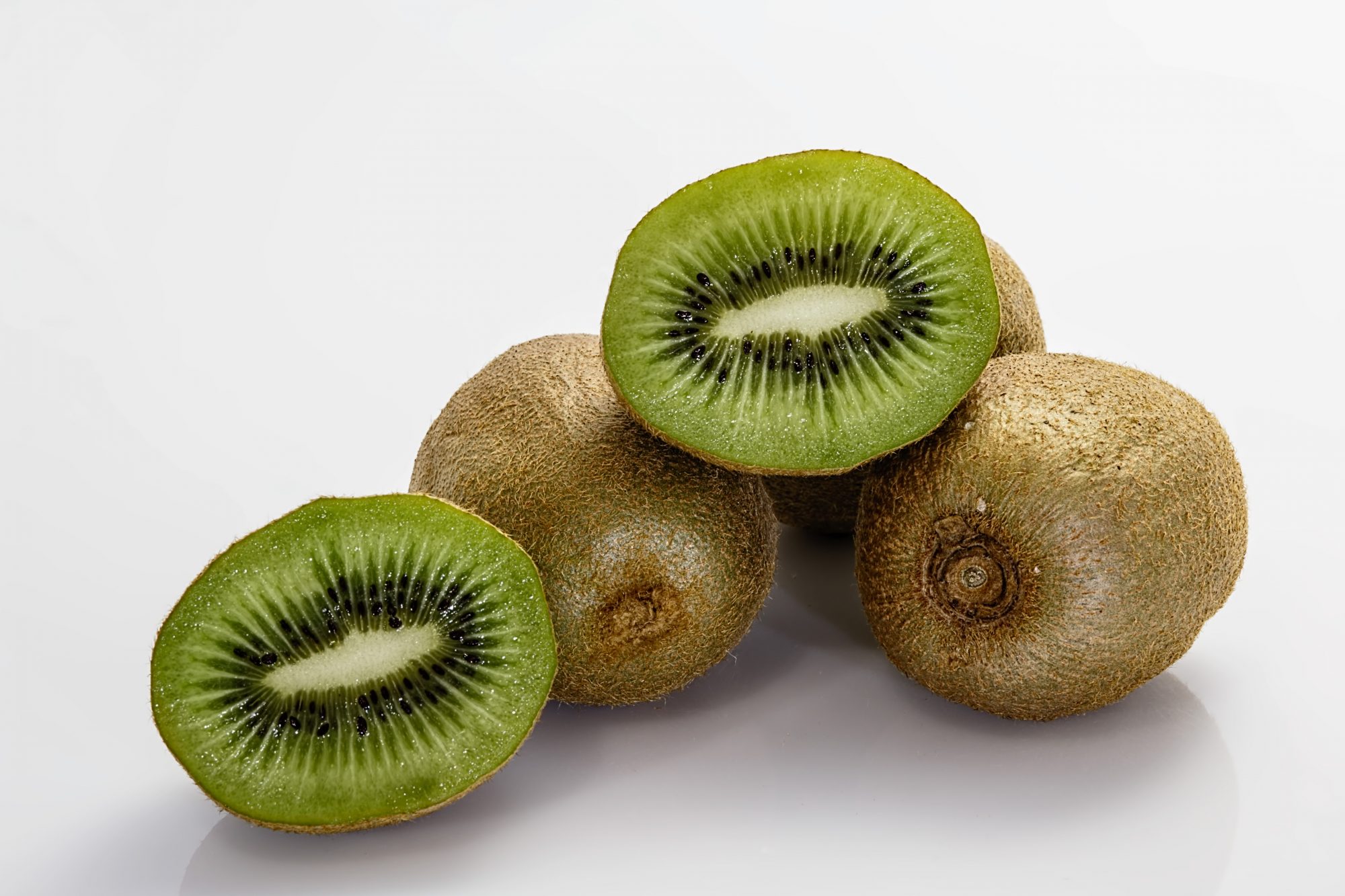 Kiwis are sort of an underrated fruit, but they definitely shouldn't be ignored. They're small but mighty, packed with vitamins E and C, which nourish the hair follicles, strengthening them and keeping them healthy. Kiwi also has collagen, which keeps hair silky soft. It's also a great source of iron.
17. Tomatoes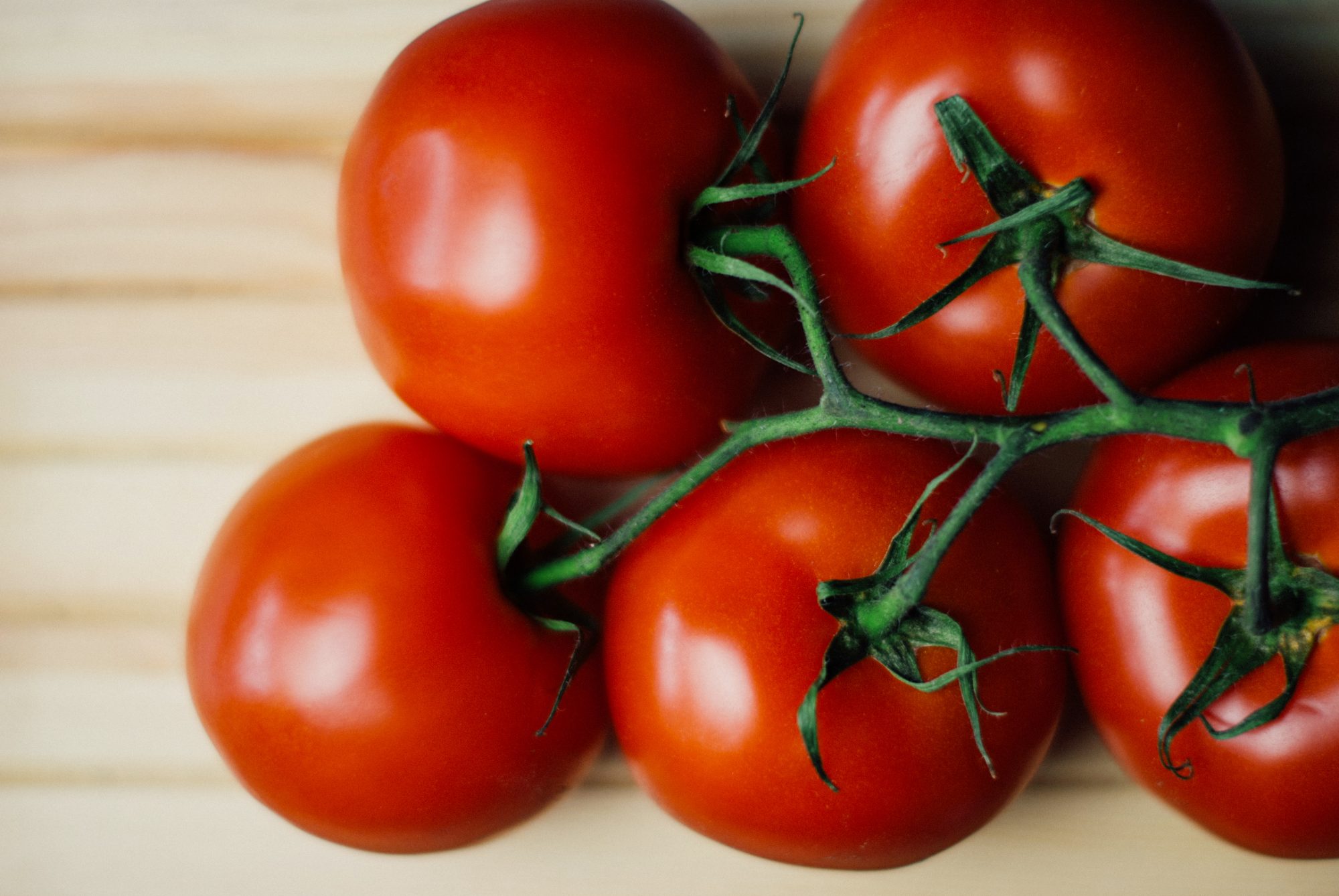 Tomatoes are an important source of lycopene, which helps keep collagen in check in your body. Collagen is important to keeping strands plump and voluminous, which is what we're all after, right?
18. Cinnamon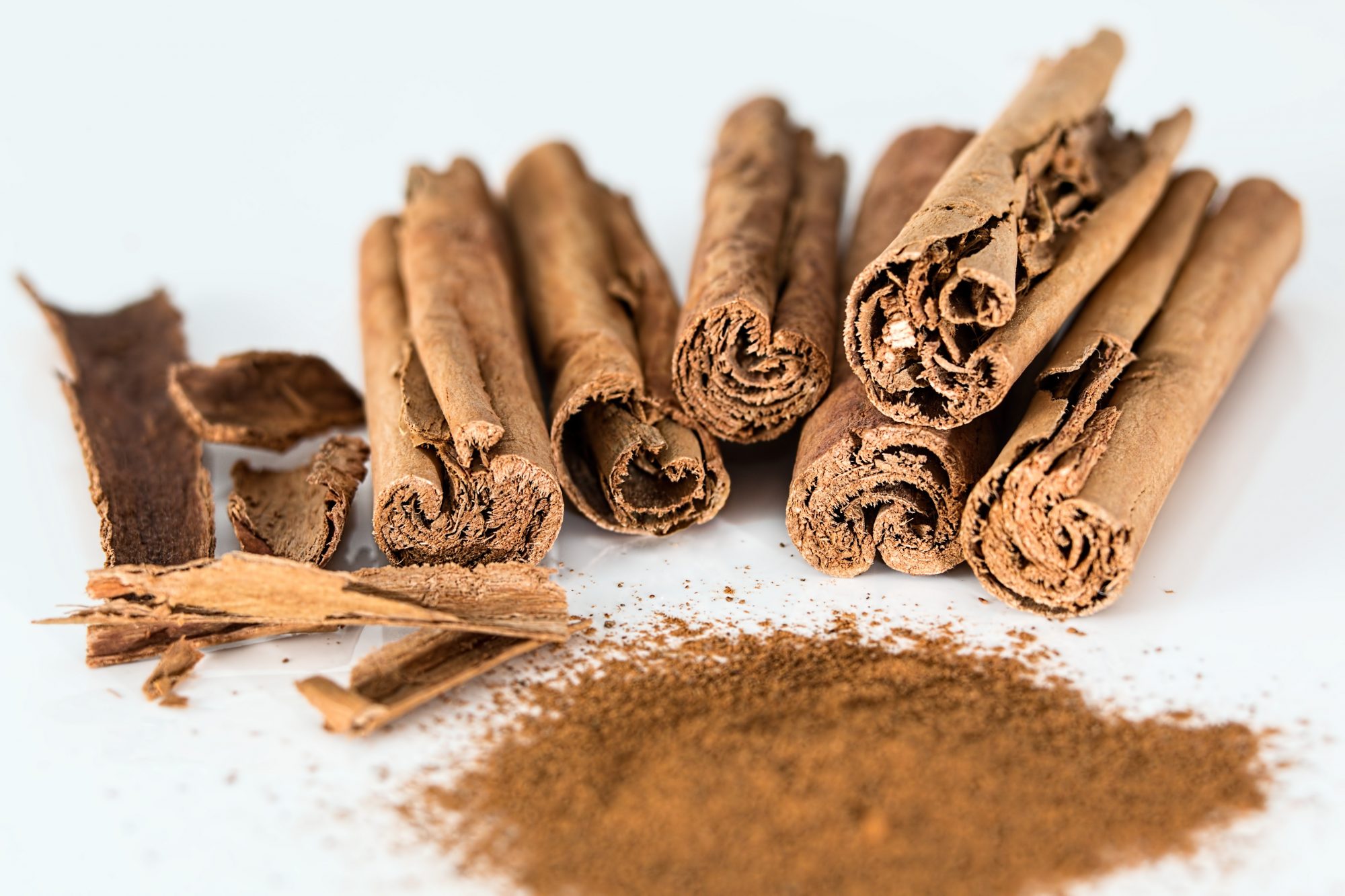 If you're not sprinkling cinnamon on everything, you're missing out — it's a delicious and healthy way to add major flavor to oatmeal, toast, and even coffee, and it's great for your hair. The fragrant spice helps stimulate your scalp, leading to #hairgoals all the way around.
So if you're sick of trying product after product to get glossy, luxe locks, add a few of these staples to your regular diet and you'll wake up #flawless. By incorporating these nutrient-dense foods into your regular rotation, you'll reap the benefits of luminous, gorgeous hair.