Here's what happened when a beauty DIY cynic tried an easy hack for natural hair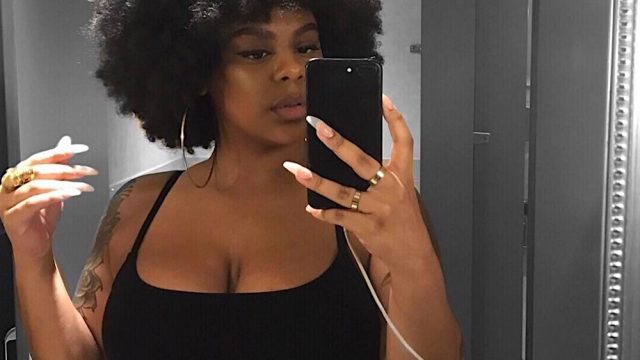 I look at DIYers with childlike wonderment. I'm in awe of how they can reach into their cupboards, whip out their mixers, and create beauty magic. I, on the other hand, do not own a mixer and can't seem to get any recipe quite right. But I found an easy, lazy-girl approved natural hair DIY that works wonders.
Sadly, more than ever, my type 4b curls need something different. My hair tends to be on the dry side and no matter what I do, my ends are in shambles. I have no other choice than to play nice with my curls until I can spring for another DevaCut.
https://www.instagram.com/p/BNxU1vqFnCW
Looking for new product reviews led me to an Instagram channel of natural hair videos. (My Explore page is 99% hair. Thank you, Instagram for noticing my most used and clicked on hashtags.) More than any specific brand or category of products, it was all about the DIY.
https://www.instagram.com/p/BIWlGo6Dara
Somewhere down the natural hair rabbit hole, I found a pretty simple deep conditioner made with three ingredients — coconut oil, avocado, and honey. Sounds easy enough, right?
The video was created by natural hair vlogger Neptune's Quest. Honestly, I was too lazy to watch the full tutorial on her YouTube channel. (This is why I just can't with DIYs — laziness.) With a pic of the desired consistency as my guide, I decided to wing it.
My objective was to use half an avocado (so I could eat the rest) and add however much coconut oil and honey to make my blender, blend. This took a few tries to get right.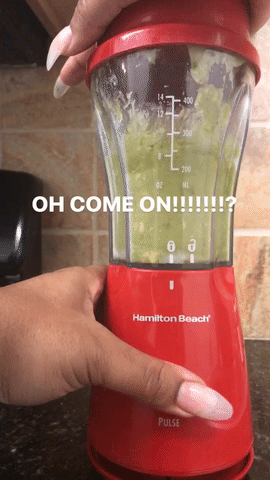 Satisfied with my first batch, I started applying it to my dry hair. I was skeptical about rinsing out such a sticky concoction so I decided to use it as a pre-poo instead. I often use my deep conditioners as pre-poo's and highly suggest this over buying something labeled as a pre-poo.
I misted my hair with a little water, just to get the party started, and then I started raking the mixture through my hair.
OMG. Awesomeness.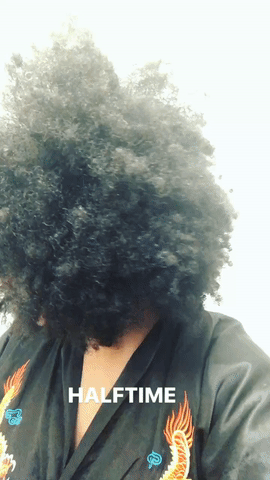 Halfway through I realized that since I had gone the pre-poo route, I needed a lot more than anticipated and had to sacrifice the other half of my avocado to make another batch. I love avocado toast as much as the next Angeleno, but this was totally worth it.
I let it sit for about an hour before washing it out with Cantu sulfate-free shampoo ($5.19 at Sally Beauty), followed by the sister conditioner, ($5.19 as well.)
Viola!
https://www.instagram.com/p/BPXH21jApjI
My hair has never been softer and I'm seriously considering making this a part of my weekly routine. (If I can make a couple batches in advance, I can already feel the laziness kicking in.)