9 easy gluten-free dinners (that don't even seem gluten-free)
The past few years have showered us with a whole lot of research about gluten intolerance and allergies. There are about 3 million Americans who have celiac disease, a hereditary autoimmune condition that requires them to completely remove gluten from their diet. Additionally, there are countless people who live with a gluten intolerance, and although they don't have a medical condition that calls for a gluten-free diet, they choose to eat gluten-free anyway in order to avoid any uncomfortable bloating, fatigue, or diarrhea. About 30 percent of American shoppers fall into this category and regularly buy gluten-free foods.
Gluten-free doesn't mean you have to sacrifice flavor, though. All you have to do is learn how to swap out certain ingredients for appropriate substitutes, and once you get the hang of it, it becomes an easy task. When you're in a hurry during the week, though, and you need some gluten-free inspiration that won't cost you a lot of time in the kitchen, we've rounded up some of the most simple, most delicious dinners that contain zero gluten. They won't take a lot of time and they won't break the bank, but your taste buds will be more than satisfied, no matter if you're gluten intolerant, living with celiac disease, or just want to cook some healthy dishes.
Here are nine easy dinners if you're gluten-free.
1 Vegan Fajita Bowls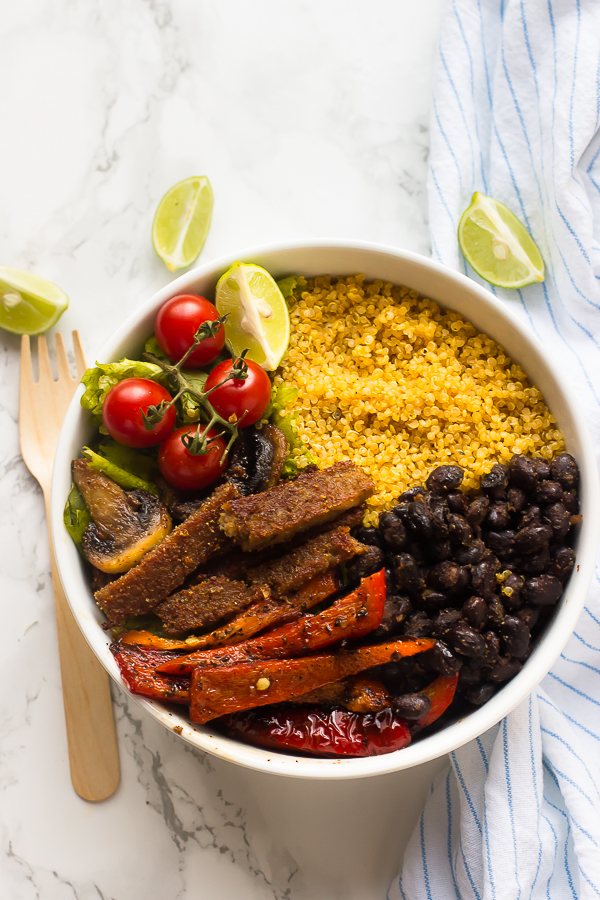 This high-protein fajita dinner from Jessica In the Kitchen only takes 30 minutes from start to finish, and it's just as satisfying as it is healthy. Made with fresh vegetables of your choice, quinoa, black beans, seitan, and many, many dance-in-your-mouth spices. Of course, if you're a meat eater, toss in whatever protein you love most.
2 Gluten-Free Chicken Parmesan With Zucchini Noodles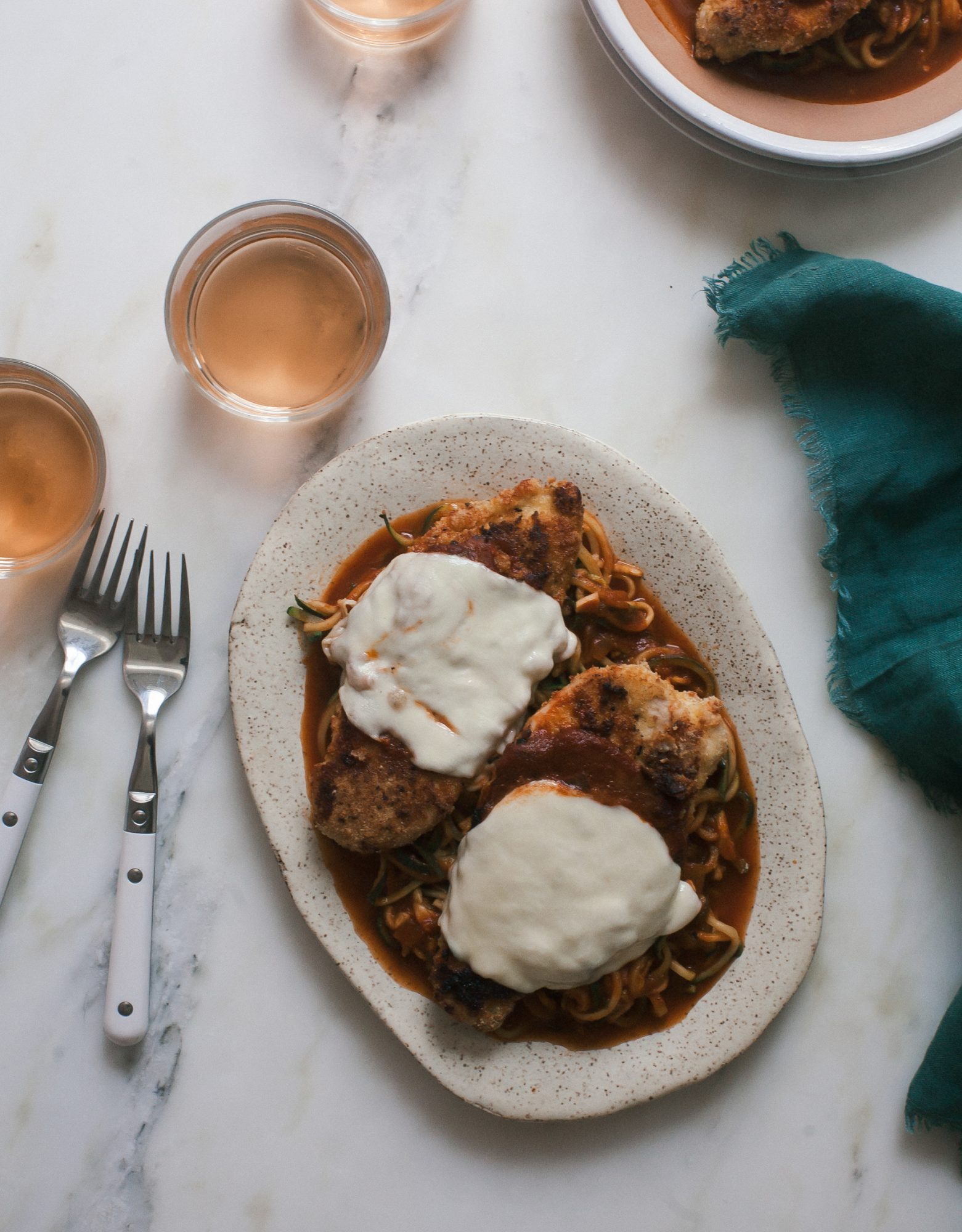 Traditional chicken parmesan is made with the kind of wheat-packed breading that's bound to make the gluten-intolerant squirm with concern. But this number from A Cozy Kitchen turns the whole thing gluten-free by using almond meal as the base of the breadcrumbs. To make things even healthier — and easier — they include no-cook spiralized zucchini with the chicken. The whole thing only takes 20 minutes to whip up.
3 One Pot Vegetable Penne Pasta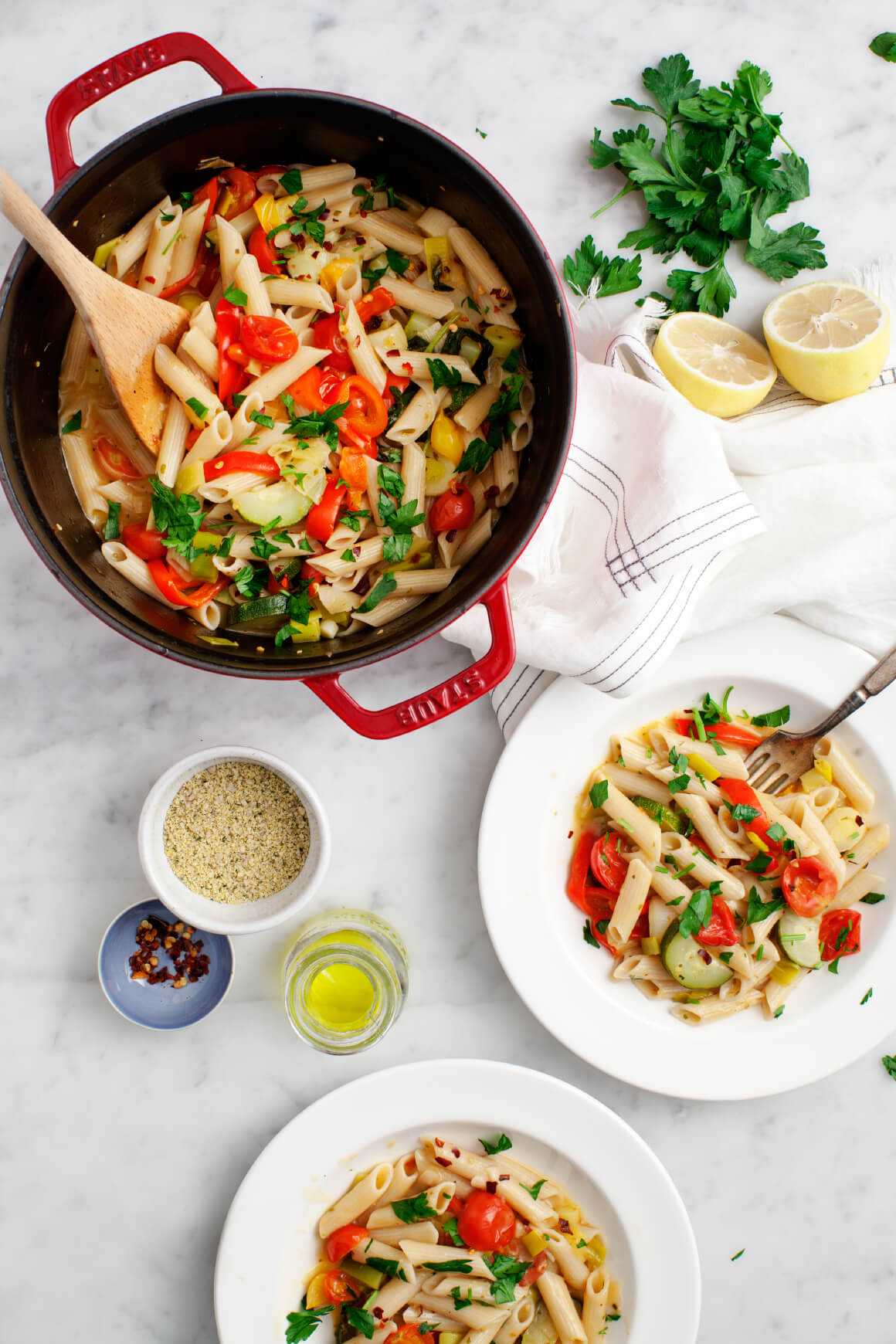 Anything with "one pot" in the title is your best friend on a weeknight. Love and Lemons brings you a pasta recipe that lets you throw everything into a pot and just add water. It's vegan and gluten-free, and the clean up won't take but a few minutes.
4 Spicy Tex Mex Grain Free Meatballs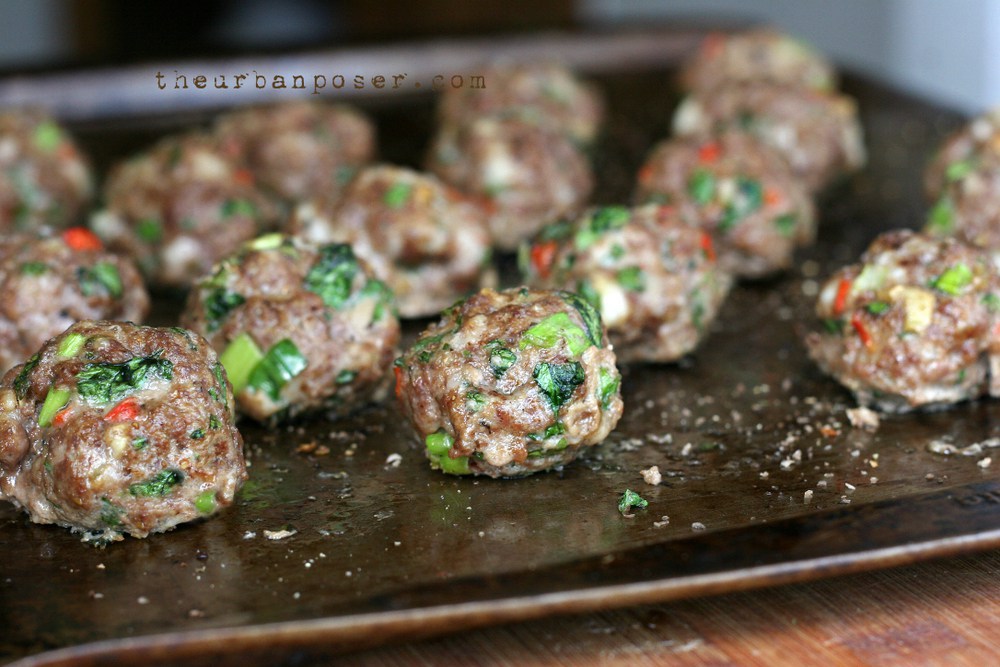 These kick-ass meatballs from The Urban Poser only take 20 minutes to bake in the oven, and they go with just about anything. Eat them with leftover pasta, spiralized zucchini noodles or spaghetti squash. Go for organic grass fed ground beef if you can find it.
5Chickpea Shawarma Stuffed Pitas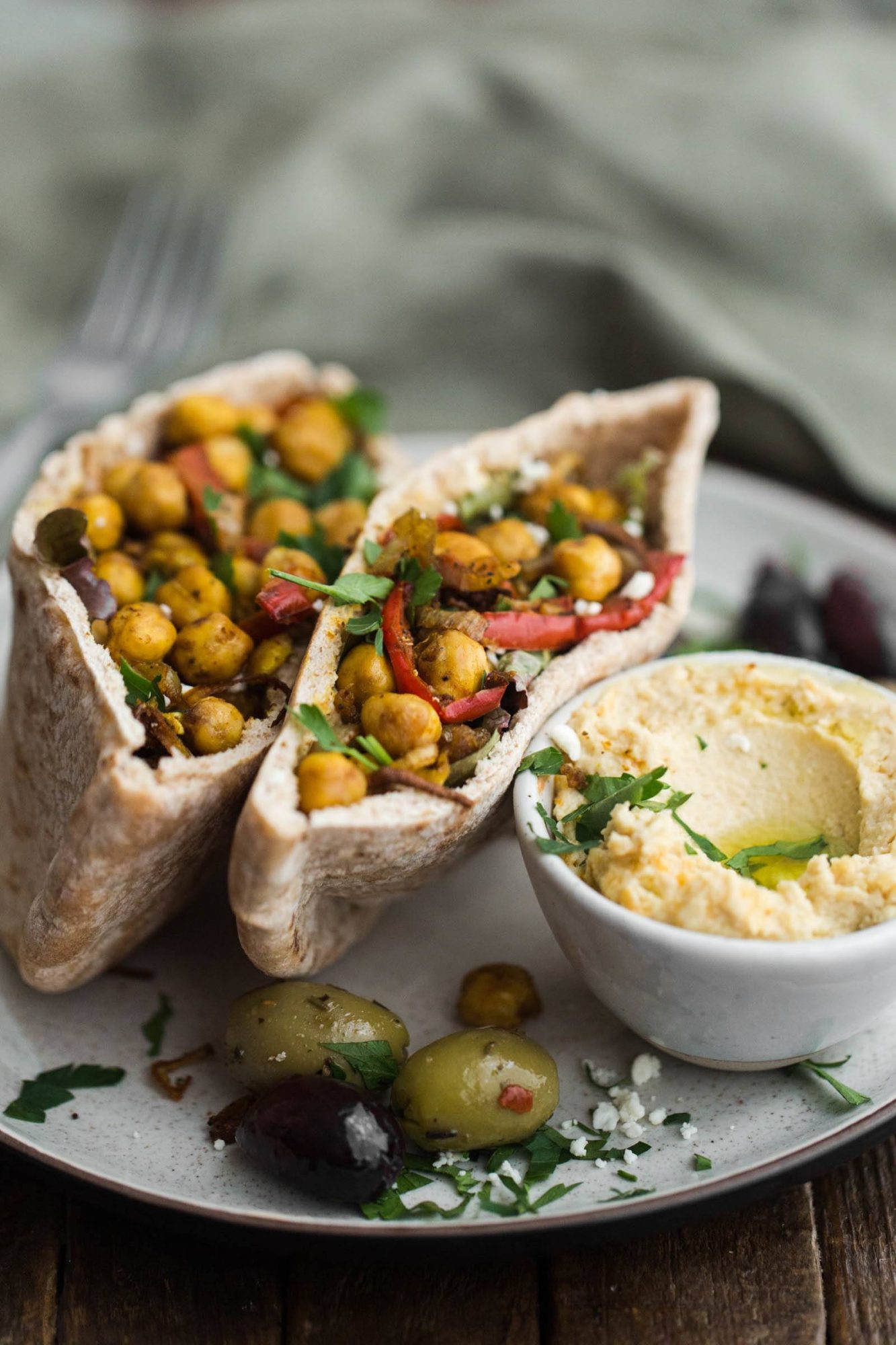 Chickpeas combined with yummy spices, onion, and garlic will make you forget about meat altogether. Plus, you'll save a boatload of money cooking with canned chickpeas as opposed to beef. Just make sure you get yourself some gluten-free pitas, and you'll be right as rain. See Naturally Ella for the recipe.
6 Roasted Tomato Garlic Chicken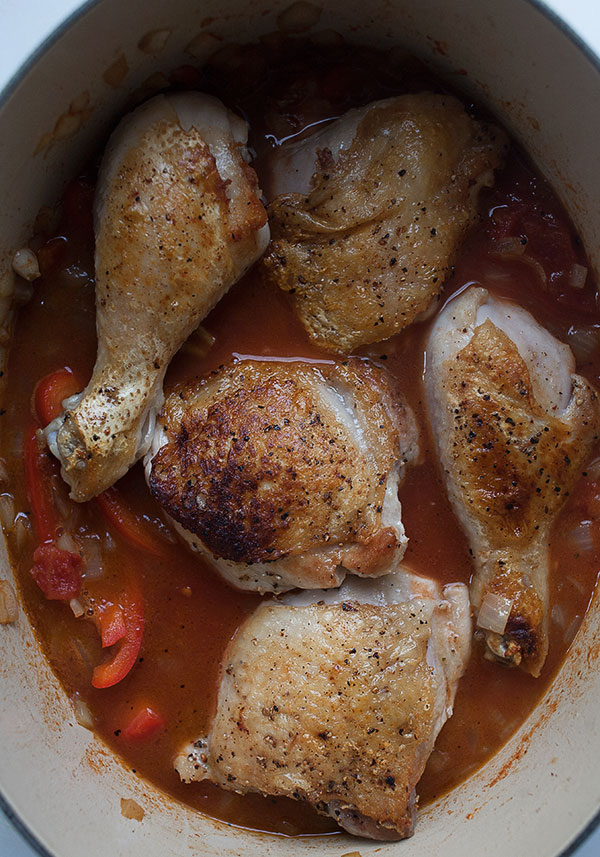 Tomato and garlic may be a simple combination, but it's a reliable one that will turn weeknight chicken into a culinary party for your tummy. It's also a one-pot dish that will make your life a whole lot easier.
7 Sheet Pan Chicken Tikka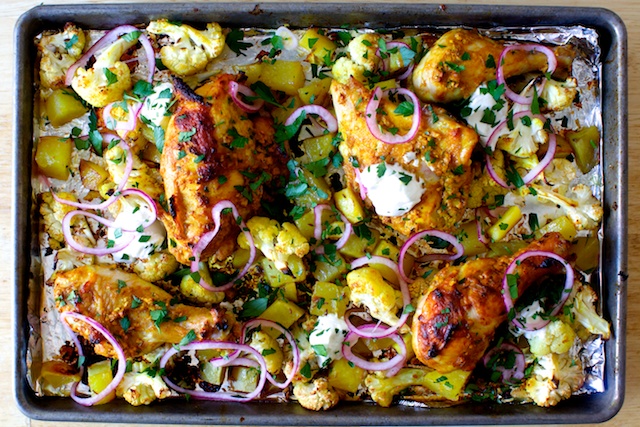 The Indian spices turn chicken thighs into pure magic, and everything is heightened by the creamy whole-milk yogurt. Smitten Kitchen calls for potatoes and cauliflower, but you can use whatever vegetables you've got in your fridge. It roasts in the oven for 30-40 minutes, and don't underestimate the power of the little onion rings sprinkled on at the end.
8No Bake Sweet Pea Enchiladas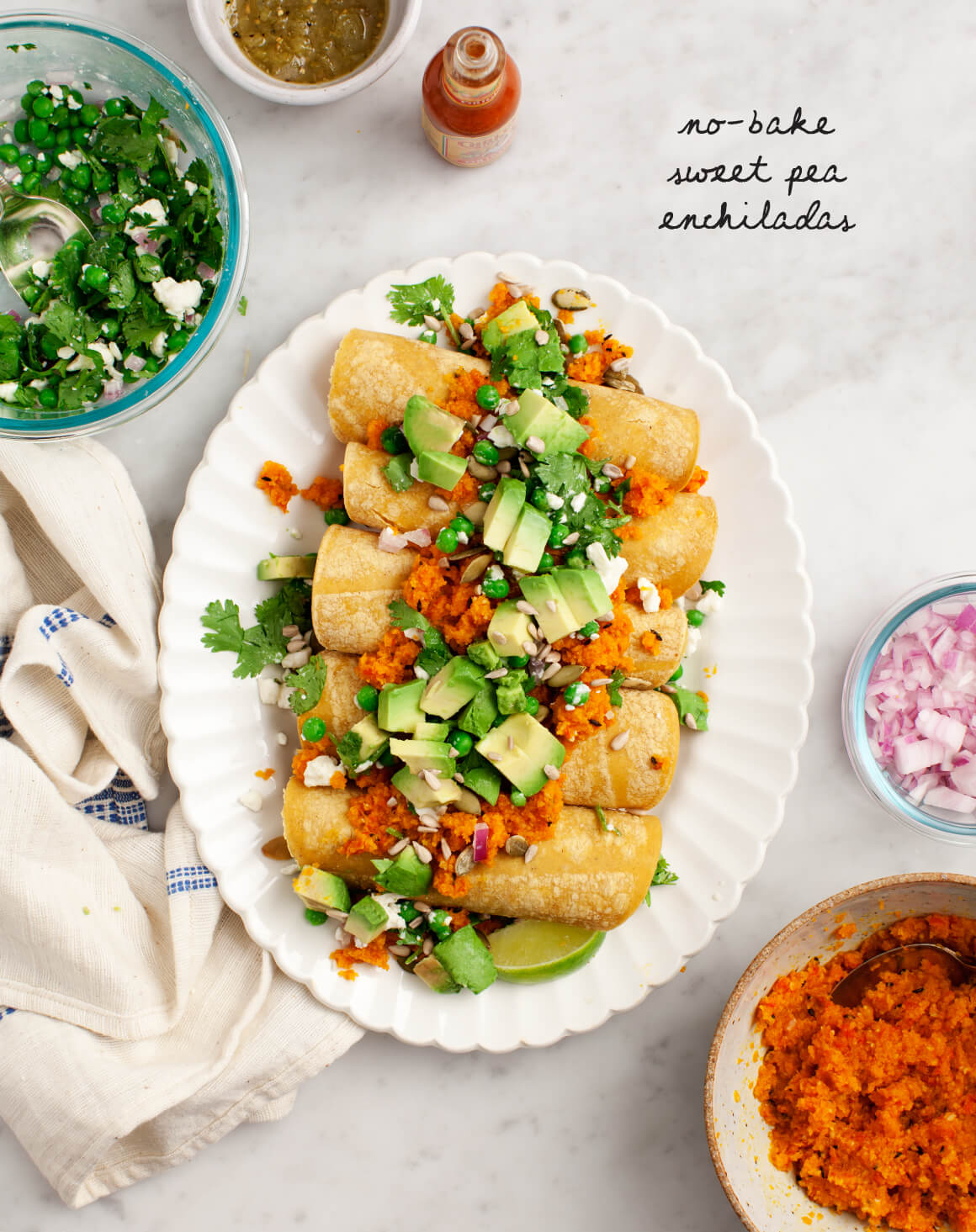 It may sound weird at first, sweet pea enchiladas, but Love and Lemons sure does make it look delicious. There are a couple different things to make, but the time you spend doing that is what you would normally spend actually cooking a dish, so don't be scared off with the hands-on time this recipe requires. From the looks of it, it'll be totally worth it.
9 Potato and Broccolini Frittata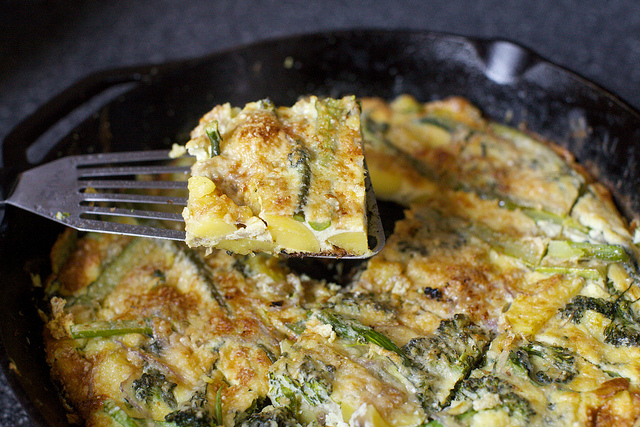 Frittatas aren't only reserved for weekend brunch. They make a hearty dinner when you're strapped for time and ingredients. The broccolini in this Smitten Kitchen dish add all the dark green goodness you need, and the potatoes just bring a level of comfort we all deserve after a chaotic day.