An Easter egg is hiding in a group of bunnies — can you spot it?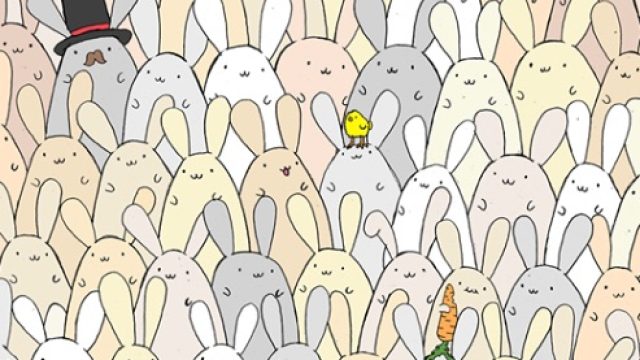 The same dude (Gergely Dudás) who brought you hidden pandas is back, and he's celebrating Easter with the Internet. You know, by making us stare at a picture of a bunch of bunnies and a hidden Easter egg.
Can YOU spot the egg?
// < ![CDATA[
// < ![CDATA[
// < ![CDATA[
// < ![CDATA[
//