18 adorable Easter cupcake ideas you're gonna want to make ASAP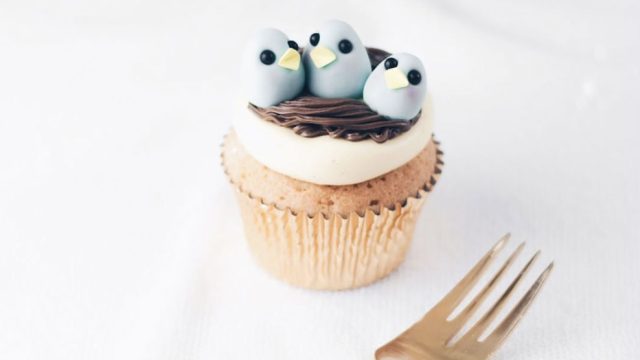 Easter is a big deal for many families, and it's also a day to eat copious amounts of sweets. We're talking chocolate bunnies, chocolate eggs, all different kinds of jelly beans, sugary Peeps, and that's just naming a few. In fact, we're here to specifically delve into one of the cutest things you can serve or bring on the big day: Easter cupcakes.
There are so many ideas for fun and adorable Easter cupcakes that it will probably be hard to find just one you want to make. Plus, cupcakes make a terrific option for basically any occasion because they're relatively simple (although some of the below are admittedly a little time-consuming). Not to mention, pretty much everyone loves them.
So allow these amazing Easter cupcake ideas to inspire you to get creative with your desserts this year. You can copy the below options exactly (we won't tell) or just use them as inspiration for your own masterpiece. Enjoy!
1 Bird's nest cupcakes
You can use icing to create the look of a bird's nest, then use small chocolate covered eggs as the eggs (obvi!).
2 Bunny cupcakes
https://www.instagram.com/p/BghEAAOlbhA
Use green icing to make "grass," then pop a little chocolate bunny candy in the middle. Bonus points for tiny flowers.
3 Bunny ear cupcakes
You can use fondant or candy pieces to make the ears.
4 Garden cupcakes
Green icing makes perfect "grass," and then you can switch things up with either eggs or bunnies.
5Carrot patch cupcakes
Who knew dirt could look so delicious? Chocolate cupcakes make great "dirt" piles, and fondant or firm icing can create the look of carrots sticking out of the ground.
6Pretty egg cupcakes
https://www.instagram.com/p/BghTJ_WnKVe
Just a little chocolate egg perched on icing and voilà!
7Chick cupcakes
You might want to do this one if you have little kids around (see: choking hazard), but they're super cute for adults.
8 Carrot cupcakes
If you're good with icing art, you can create these. They're on the more simple side, but still super impressive.
9Peep cupcakes
Use yellow icing to make your cupcake tops look like Peeps…or just chicks.
10Strawberry carrot cupcakes
If you aren't good with icing or fondant, try this trick: Dip strawberries in orange-colored white chocolate, then stick them into the icing of a cupcake.
11 Baby bird cupcakes
Grab that fondant!
12 Bouquet cupcakes
Okay, these icing flowers admittedly will take time (and likely an experience decorator). But if you can pull it off, it'll be worth it.
13 Chocolate bunny cupcakes
Combine two delicious desserts: A wrapped chocolate bunny and a cupcake.
-14 Easter basket cupcakes 
Use little straws to help create these edible "Easter baskets."
15Peep cupcakes
Sometimes all you really need to do is stick a piece of candy on top of a cupcake and call it a day.
16 Lamb cupcakes
https://www.instagram.com/p/BgdfQ5Ijf3d
Sounds weird, looks pretty adorable. And the mini marshmallows seem delicious.
17 Broken egg cupcakes
Clever and fun! Grab some Cadbury Egg minis and get hopping.
18Pastel cupcakes
An easy way to make your cupcakes look perfect for Easter: Pastel colors and little chocolate eggs.
Any of these would make the best addition to your Easter dessert table. And now, we're starving…