"E! News'" Maria Menounos opened up about what it was like telling her parents she had a brain tumor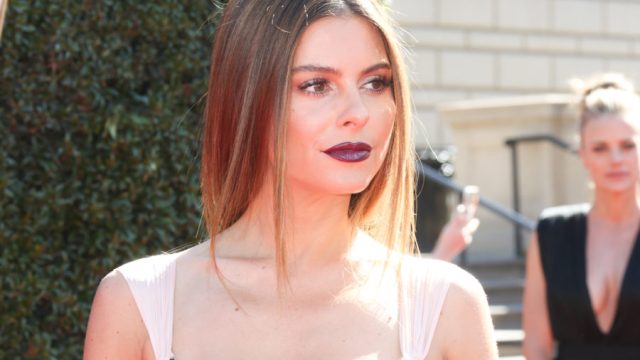 It was just a couple of days ago that we heard E! News' Maria Menounos had a serious health scare, and she's now opened up in a People exclusive about why she kept her brain tumor a secret from her parents until just three days before surgery. The reason has a lot to do with her mom Litsa, who is presently undergoing treatment for advanced brain cancer.
Menounos recalled how deciding to tell her parents was "the toughest part," and it was made harder by the fact that her mom's tumor was growing at the time. But she and her fiancé Keven Underago eventually sat down with them and explained what was going on.
"We went into their room and I said, 'We have something to tell you.' Every time I say it, people say, 'You're pregnant!' And it's like, 'No, it's not a good thing,' " said Menounos in the interview. "I said, 'I want you to understand that you have brain cancer, but not all tumors are cancerous. We found a tumor in me. We're going to have surgery on Thursday."
As the news dropped, Menounos says that her parents "welled up" in shock, which is completely understandable. But it helped that she maintained a positive attitude, which she says she gets from her mom. "She's always been positive. Always 'I feel great,' just a champ. My goal was just to be as happy and calm as possible because I didn't want it to be hard on everybody."
It's a great reminder to always try to see the good in every situation, even those that seem impossible at first.
Spreading positive vibes can make a huge, huge difference.
We can't imagine going through such a terrifying and confusing ordeal, especially at the same time as a loved one is facing their own struggle. It seems like Menounos approached her parents in a thoughtful and gentle way, and both she and her family are taking on each obstacle together.
Here's to a smooth recovery period for Menounos, and continued stability for her mom. Sending all the well wishes we have in our vaults.